Lemon Blueberry Mousse Cake
This Lemon Blueberry Mousse Cake successfully dazzles my guests at parties whenever it's served. It features a delicious and flavorful mousse made with blueberries, lemon juice and zest, unflavored gelatin, white chocolate chips, heavy cream, and powdered sugar. Topped with blueberries (tossed with lemon juice and sugar), this mousse is more appealing to the kids. Yummy!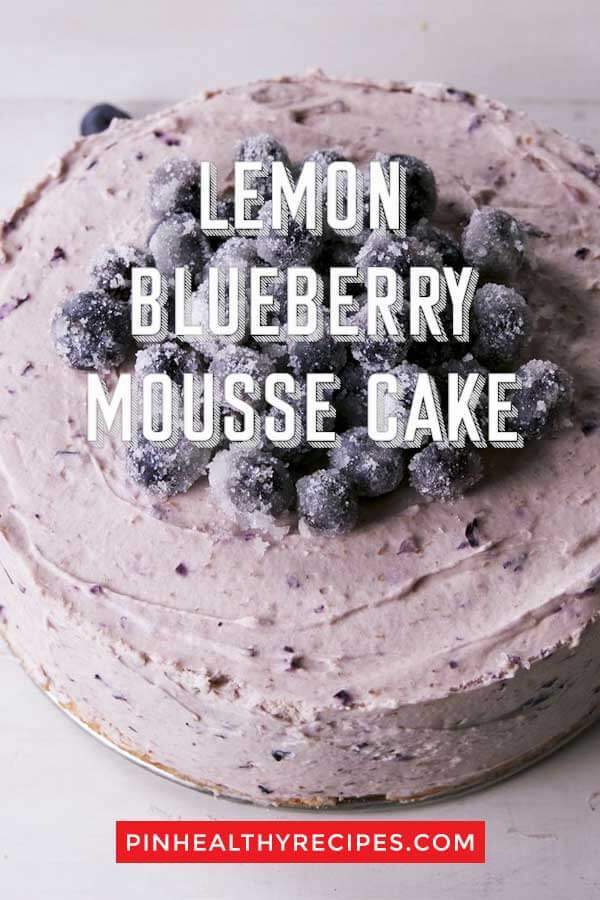 Lemon Blueberry Mousse Cake
Course: Dessert
Cuisine: American
Difficulty: Easy
If you are finding a tangy and impressive dessert for parties and gatherings, just give this lemon blueberry mousse cake a go.
Ingredients
FOR CRUST

Cooking spray, for pan

30 Nilla wafers, crushed

5 tbsp. butter, melted

FOR MOUSSE

1 1/2 c. blueberries, plus more for garnish

2 1/2 c. white chocolate chips

3 c. heavy cream, divided

2 tbsp. lemon juice

2 tsp. lemon zest

2 tsp. unflavored gelatin

1/2 c. powdered sugar

FOR TOPPING

1 c. blueberries

1 tbsp. lemon juice

1/4 c. granulated sugar
Directions
Combine crushed Nilla wafers and melted butter in a large bowl, stir together until completely combined and mixture is the texture of wet.
Spray a springform pan with cooking spray, then press mixture into pan.
Place blueberries in a food processor, blend until pureed. Stir in lemon juice and lemon zest, then sprinkle gelatin on top. Let sit for 5 to 10 minutes to bloom.
Place chocolate chips in a heatproof bowl. In a small saucepan over medium-high heat, bring 1 cup heavy cream to a simmer then remove from heat. Whisk in softened gelatin and blueberry puree and stir until completely dissolved.
Pour mixture over white chocolate chips and whisk until chocolate is melted. Place mixture in refrigerator for at least 15 minutes.
In the bowl of a stand mixer fitted with a whisk attachment (or in a large bowl using a hand mixer), beat remaining 2 cups cream with powdered sugar until stiff peaks form.
Add in about 1/4 cup whipped cream into melted chocolate mixture. Gently fold in remaining whipped cream until fully incorporated and pour over prepared crust.
Refrigerate until firm, about 4 hours.
Toss blueberries with lemon juice and sugar. Top over the cake. Slice and serve.
Recipe Video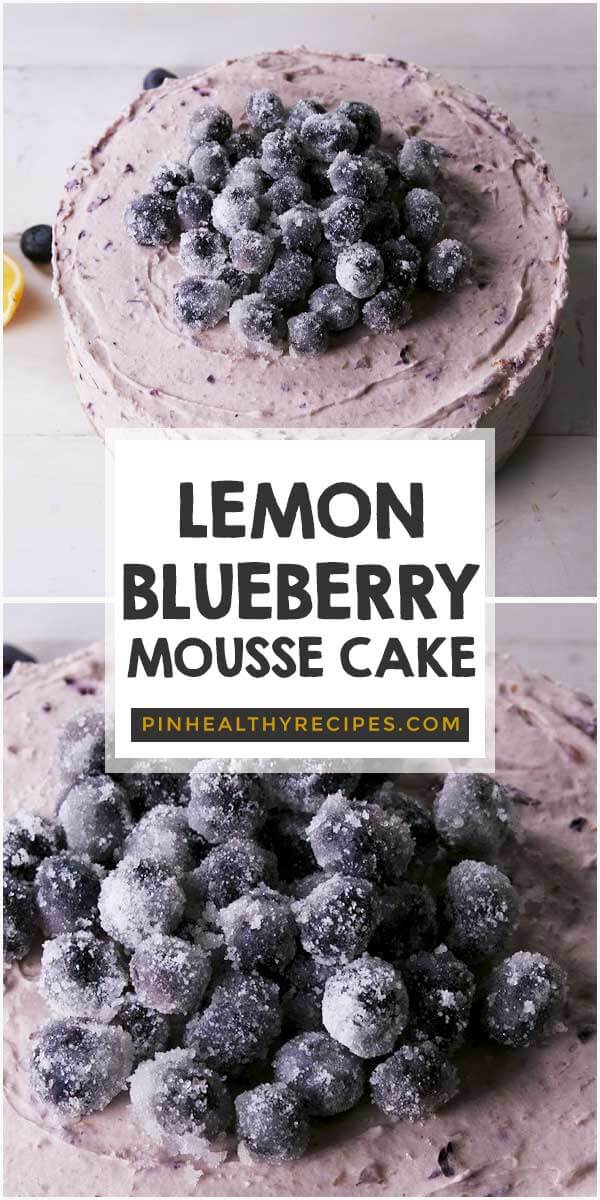 Source: https://www.delish.com/cooking/recipe-ideas/a19449287/lemon-blueberry-mousse-cake-recipe/