Gin & Tonic Pops are ready here. They're one of the cutest ways to enjoy gin and tonic. Sweetened condensed milk, limeade, tonic, gin, lime juice and lime zest combined together, divided among dixie cups, topped with a slice of lime, and kept in the freezer until solid. Then, ready to serve. Coming out tasty and flavorful, they will get you hooked. Perfect!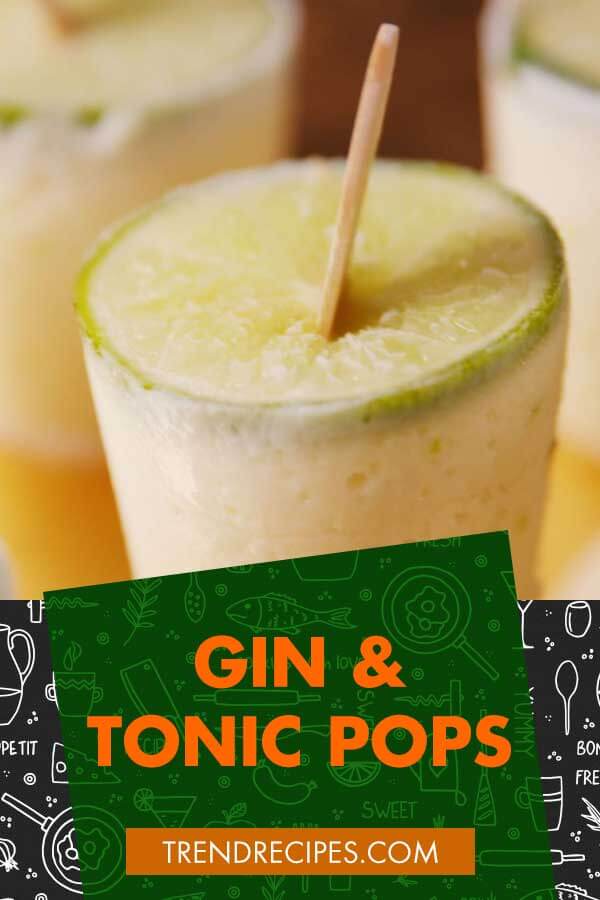 Gin & Tonic Pops
Course: Snacks, Dessert
Cuisine: American
Difficulty: Easy
If you want something refreshing and flavorful to jazz up snack time, these gin and tonic pops are the way to go.
Ingredients
1/2 c. Gin

1 c. tonic water

1 can sweetened condensed milk

1 c. limeade

Juice and zest of 1 lime

12 lime slices, 1/4″ thick

12 popsicle sticks

12 dixie cups
Directions
Add sweetened condensed milk, limeade, tonic, gin, lime juice and lime zest to a large bowl or glass measuring cup.
Whisk until smooth and fully combined. Divide mixture among 12 dixie cups.
Insert a wooden spoon or popsicle stick into the center of each lime slice and put on top of each cup, making sure there is no room between the mixture and lime slice.
Keep in freezer until solid, at least 5 hours and up to overnight.
Once ready to serve, cut open Dixie cups and peel them away from pops. Serve.
Recipe Video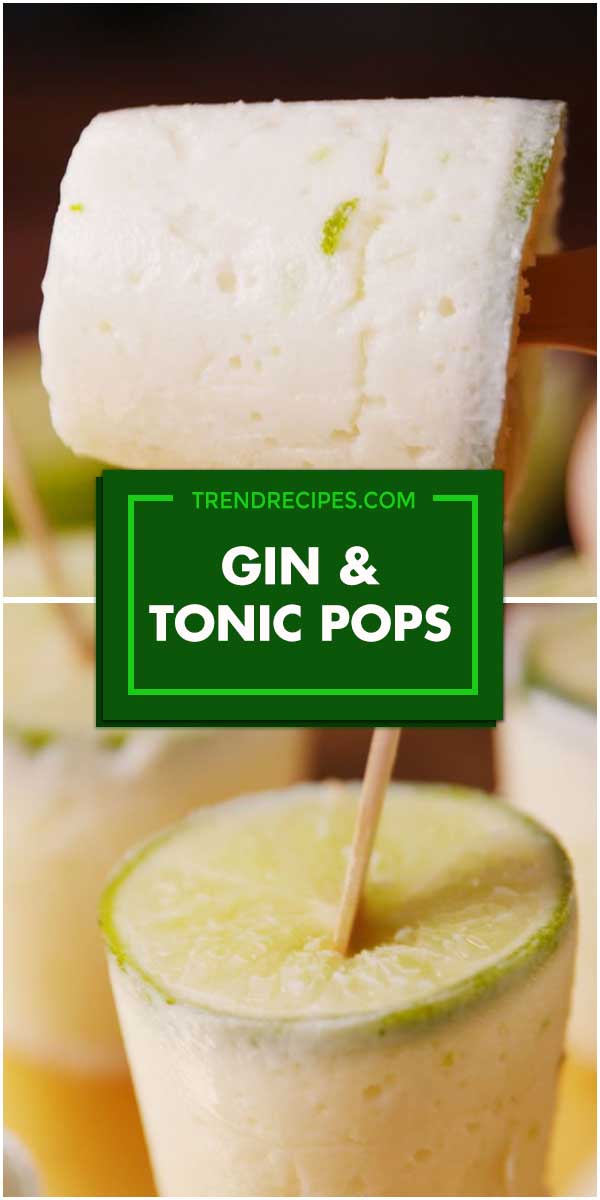 Source: https://www.delish.com/cooking/recipe-ideas/recipes/a54435/gin-and-tonic-pops-recipe/