Ready to devour these Greek Cucumber Cups. To me (as a lover of cucumbers), they're one of the cutest ways to eat cucumbers. Pretty, yummy and flavorful, these cups get both kids and adults hooked. Those who get interested in Greek cuisine or have an appetite for cucumbers, should never miss this cucumber for meals. They're healthy and delicious appetizers and side dishes.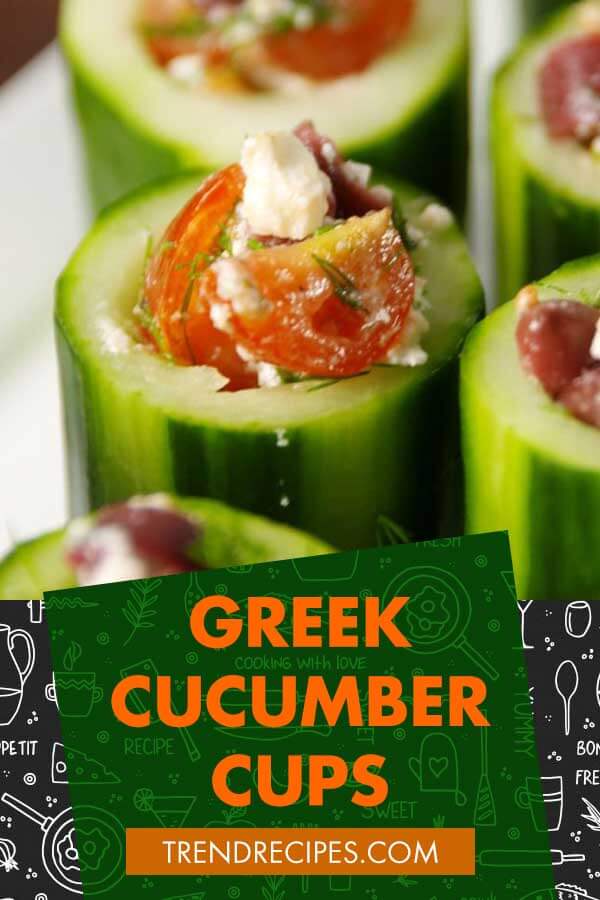 Greek Cucumber Cups
Course: Appetizers, Sides
Cuisine: Greek
Difficulty: Easy
If you are finding something tasty and attractive to make with cucumbers, just give these Greek cucumber cups a go.
Ingredients
4 large cucumbers

1/2 c. crumbled feta

1 pt. cherry tomatoes, quartered

1/2 c. kalamata olives, chopped

2 tbsp. chopped dill, plus more for garnish

Juice of 1 lemon

1 tbsp. extra-virgin olive oil

1 clove garlic, finely minced

1 tsp. oregano

kosher salt

Freshly ground black pepper
Directions
Cut cucumbers into 3" pieces. Create a well in each cucumber with a melon baller or spoon, .
Add tomatoes, olives, feta, dill, lemon juice, garlic, olive oil and oregano to a large bowl, and stir until combined. Season with salt and pepper.
Scoop salad mixture into cucumbers. Garnish with more dill if desired and serve.
Recipe Video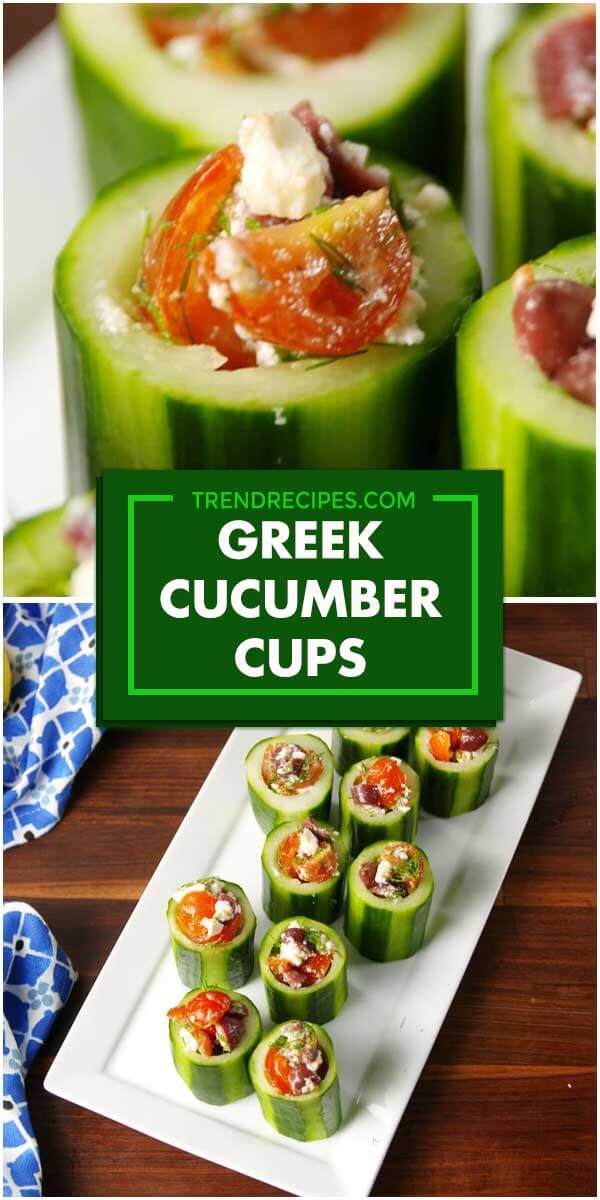 Source: https://www.delish.com/cooking/recipe-ideas/recipes/a54125/greek-cucumber-cups-recipe/