Pizza Toast– a super duper impressive version of toast and mini version of pizza has become our new favorite! It satisfies the taste of my family and even drives my picky kids crazy. Since they tried it for the first time, they prefer it for breakfast, brunch and snack. They even feel excited to get out of the bed in the morning. The reason is simple. They know that there is good and taste-fit breakfast waiting for them.
As toast a staple food for breakfast, I love to turn it into a number of tasty and flavorful dishes. French toast, avocado egg toast, honey pistachio avocado toast, scramble egg toast, or mushroom avocado egg toast is served at our breakfast. They are all healthy and delicious. When we come to pizza toast, it also gets us hooked right a way.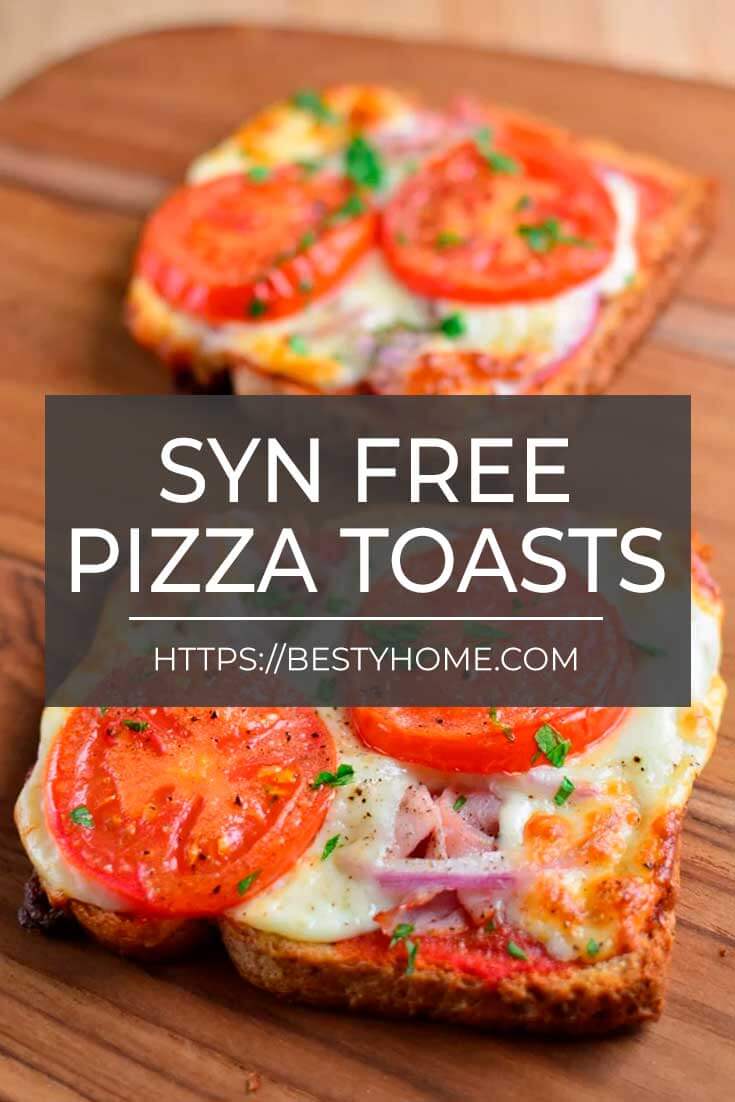 If you no longer want to rush out of the door in the morning with some toast on hand, pizza toast is the way to go. Although it looks impressive, it's WAY easier to make than you think. Just spread even layers of passata, herbs, sliced ham, mozzarella, fresh tomato slices and seasonings over slightly toasted bread. Then bake it in the oven until the cheese is melt and the toast is crisp and golden. Well, my mouth waters when writing here!
This crazy good toast is additionally quick to serve. It takes 25 minutes to make from start to finish. This is definitely worth paying to have delicious and nutritious breakfast at home, right? Get up 30 minutes earlier, and you will have a good morning treat for the whole family. When you do something you love in the morning and receive compliment on it, you may feel good until the end of the day. I mean that these can raise your mood.
Along with ham, you may add other toppings to the toast. Grilled or baked leftover chicken, ground beef, bacon, sausages and mushrooms are all great. The point here is just to pick out preferred types that fit your cooking time and keep your diet on track (if any).
As pizza toast contains up to 386 calories per serving, you can definitely have them as quick-prep lunch. It enables you to stay energized for hours. If you are hosting a game day viewing party, you may serve them as an appetizer. It will feed a hungry crowd well!
Regarding the tomato sauce, you should choose types that are friendly to your diet. Sugar-free, gluten-free, paleo or low-carb is need to be considered. And, you can make tomato sauce of your own if you prefer homemade sauces. Let's dive right in!
Pizza Toast
Course: Dinner
Cuisine: American
Difficulty: Easy
This recipe is vegetarian, Slimming World and Weight Watchers friendly
Ingredients
2 slices (2oz/60) of whole wheat bread

2 slices of ham, sliced up

50g/2oz of mozzarella cheese, grated or sliced

Passata

1 large vine tomato, thinly sliced

Half a small red onion, sliced

Italian herbs

Salt and black pepper

Splash of balsamic vinegar

Spray oil

Freshly chopped Italian parsley or basil
Directions
Preheat the oven to 400 degree F.
Lightly toast the bread. Let it rest then cut into slices.
Spray baking tray with spray oil. Place slices of bread in the tray.
Spread the toast with passata and a sprinkling of Italian herbs. Add some slithers or red onion and sliced up ham. Top with mozzarella.
Add tomato slices to the top. Drizzle with a little bit of balsamic vinegar, season with salt and black pepper.
Bake in the oven until cheese has melted and toast is crisp and golden. (10-15 minutes)
Sprinkle with some fresh chopped herbs. Enjoy.