This is my new favorite! Antipasto Squares. They are a crescent dough cake filled with layers of ham, pepperoni, provolone, mozzarella, and pepperoncini, baked until golden and cooked through, let cool then cut into squares. Coming out savory and tangy, these squares get both kids and adults hooked. My family are now big fans of them. We love it for week day lunch and weekend snack. Yummy!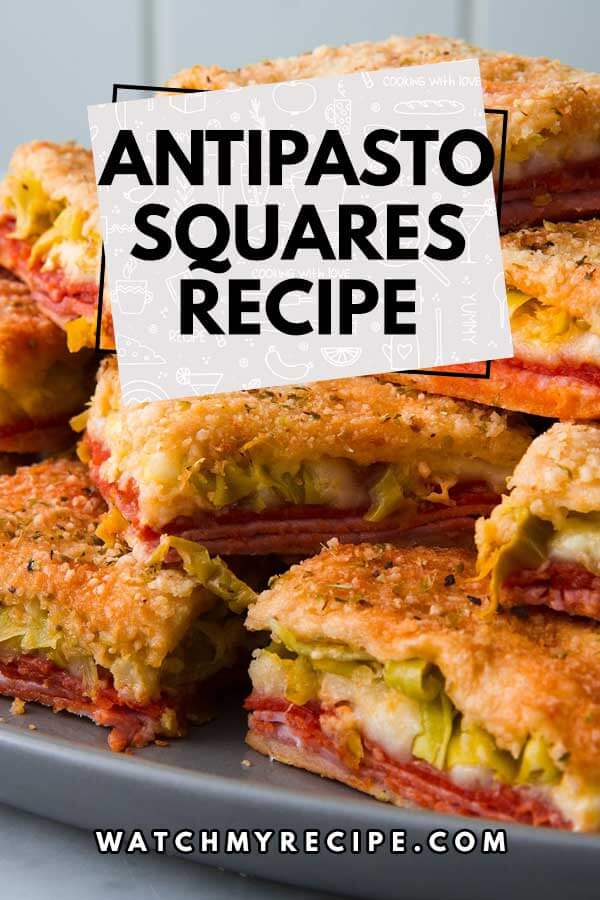 Antipasto Squares
Course: Lunch, Dinner, Snacks
Cuisine: American
Difficulty: Easy
These antipasto squares are a good recipe to jazz up boring meals. As they're easy to make, just give it a try right today. Enjoy!
Ingredients
2 (8-oz.) tubes crescent dough

1/4 lb. pepperoni

1/2 lb. deli ham

1/2 lb. sliced provolone

1/4 lb. sliced mozzarella

1 c. (16-oz.) jar sliced pepperoncini

2 tbsp. extra-virgin olive oil

1/4 c. freshly grated Parmesan

1 tsp. dried oregano

Cooking spray
Directions
Preheat oven to 350°F and spray a 9″-x-13″ baking sheet with cooking spray.
Lay one unrolled can of crescents on prepared baking sheet and pinch together seams. Add in layers of ham, pepperoni, provolone, mozzarella, and pepperoncini.
Unroll remaining crescent dough and place on top of pepperoncini. Pinch together seams to seal.
Brush oil all over top of crescent dough, then sprinkle with Parmesan and oregano.
Bake until dough is golden and cooked through, about 35 minutes. (If dough is browning too quickly, cover with foil.)
Let it rest at least 15 minutes to cool. Slice into squares. Serve.
Recipe Video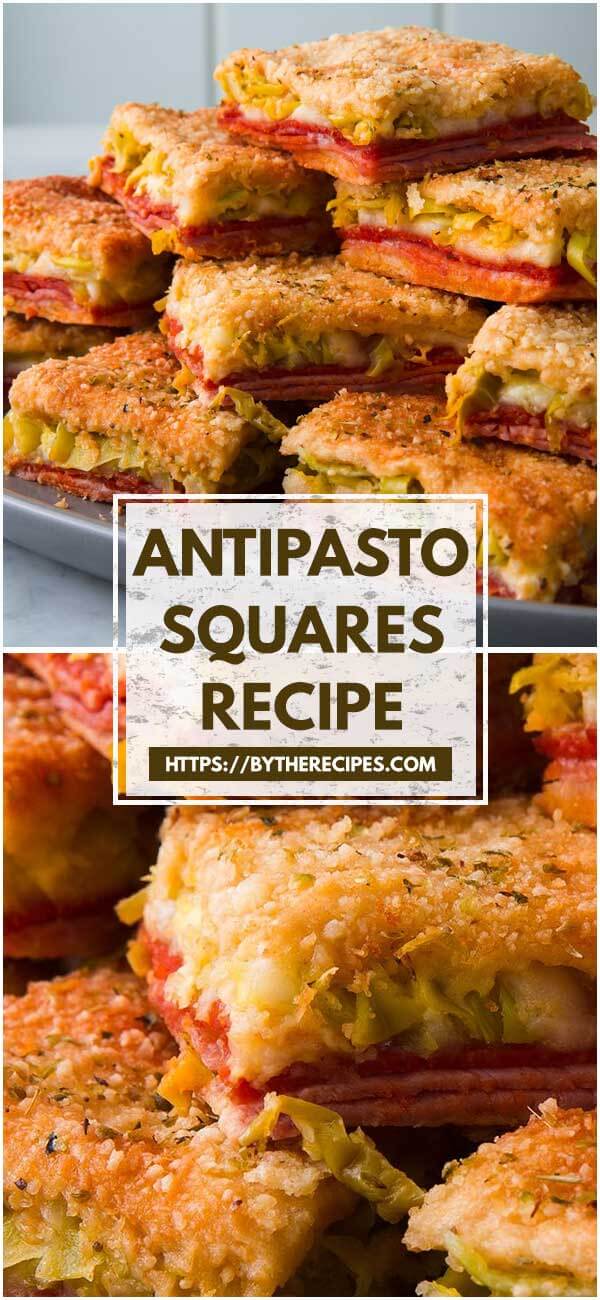 Source: https://www.delish.com/cooking/recipe-ideas/recipes/a57563/antipasto-squares-recipe/