Packed with flavor and nutrition, these Breakfast Tomatoes surely get you hooked. Tomatoes are cut off tops and hollowed out, drizzled with olive oil, seasoned with salt and pepper, baked until slightly soften, cracked in an egg, and baked until egg is cooked through. These tomatoes are then finished off with chopped chives and grated parmesan. My husband and I just love them so bad!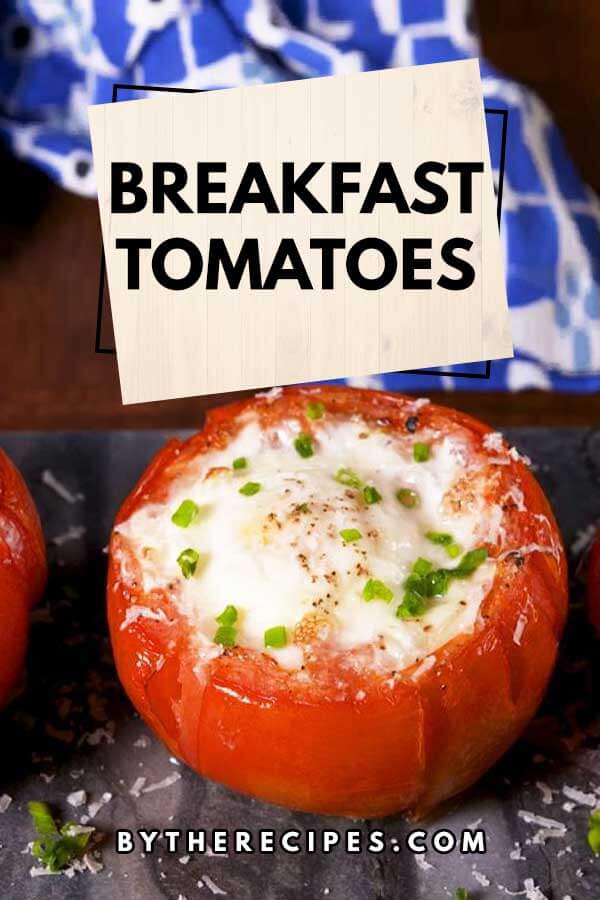 Breakfast Tomatoes
Course: Breakfast
Cuisine: American
Difficulty: Easy
If you are finding something tasty and healthy to make for breakfast, just give these Breakfast Tomatoes a go.
Ingredients
3 large tomatoes

3 eggs

1 tbsp. chives, thinly chopped

1 tbsp. olive oil

kosher salt

freshly ground black pepper

freshly grated Parmesan, for serving
Directions
Preheat oven to 400°F and prepare a small baking sheet lined with parchment paper.
Cut tops off tomatoes and hollow with a metal spoon. Drizzle with olive oil and season with salt and pepper.
Transfer onto baking sheet and bake 10 minutes, until softened slightly.
Crack eggs into center and return to oven to bake 12 to 15 minutes more, until egg is cooked to your preference. Season with more salt and pepper.
Garnish with chives and parmesan. Serve.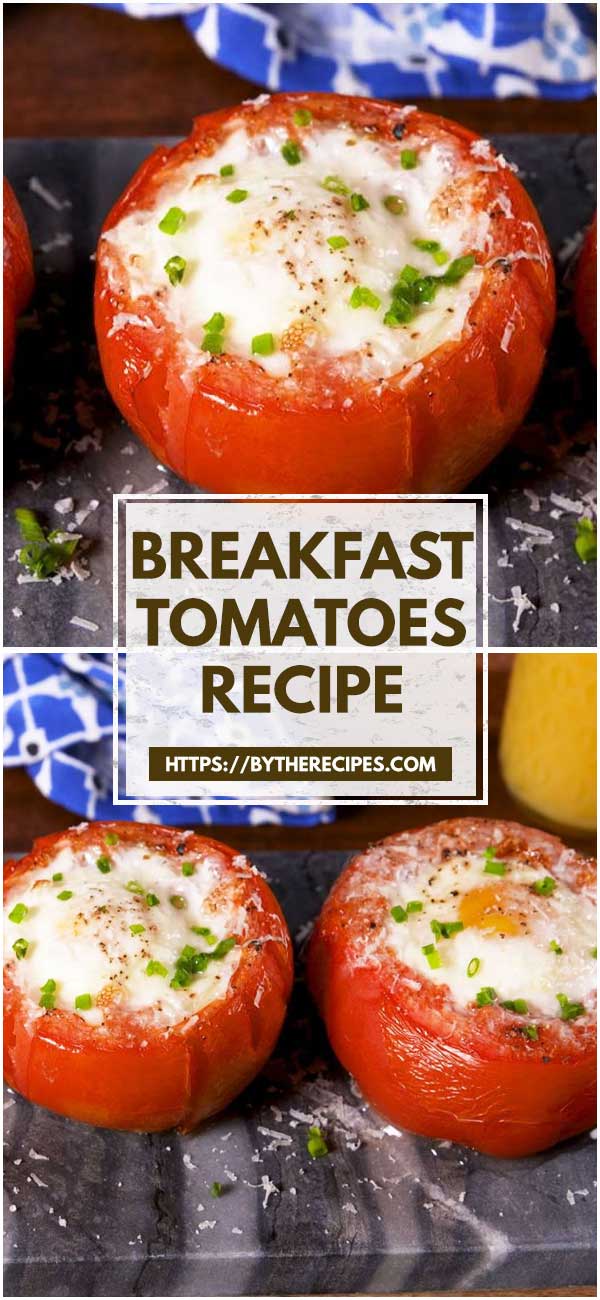 Source: https://www.delish.com/cooking/recipe-ideas/recipes/a58609/breakfast-tomatoes-recipe/