Looking for a fantastic drink for small parties and weekend gatherings, these Pink Señoritas are the way to go. They're a perfect mix of pink lemonade, tequila, fresh lemon juice, triple sec and ice. Coming out lightly pink and garnished with sliced lemon, these surely grasp your eyes right from seeing them. Once you give them a try, these will keep your taste buds satisfied.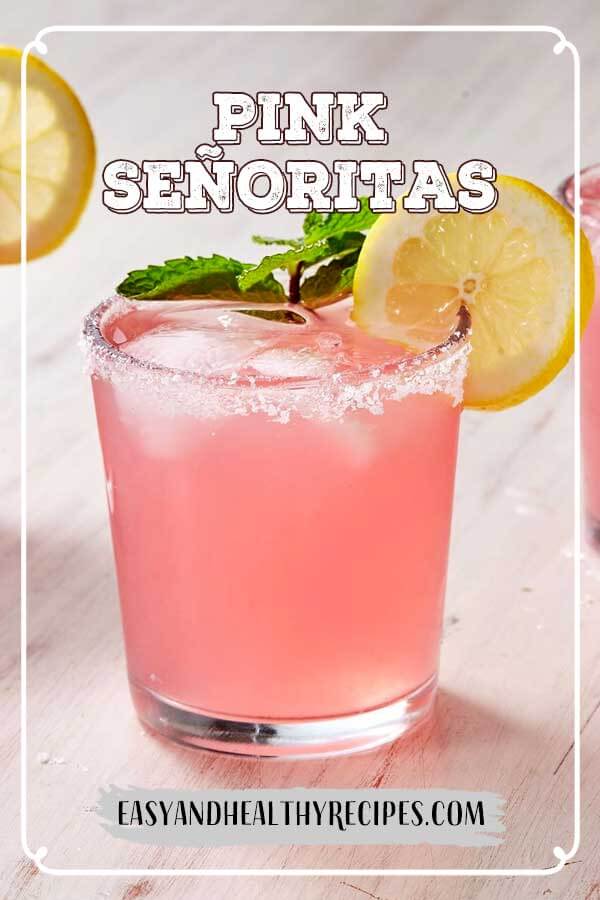 Pink Señoritas
Course: Drinks
Cuisine: American
Difficulty: Easy
These pink Señoritas are one of my favorite cocktails for small parties. Made with only 5 ingredients, these are also great to make also. So good, right?
Ingredients
2 1/4 c. Pink lemonade

1/4 c. fresh lemon juice

1/2 c. triple sec

1 c. tequila

2 c. ice

Lemon wedge, for rimming glasses

Coarse salt, for rimming glasses

4 Lemon Slices, for garnish
Directions
Rub a lemon wedge around the rim of four glasses, then dip rims into salt.
To assemble, add ice, pink lemonade, lemon juice, triple sec, and tequila into each glass. Stir to combine.
Garnish each glass with a lemon slice. Serve!
Recipe Video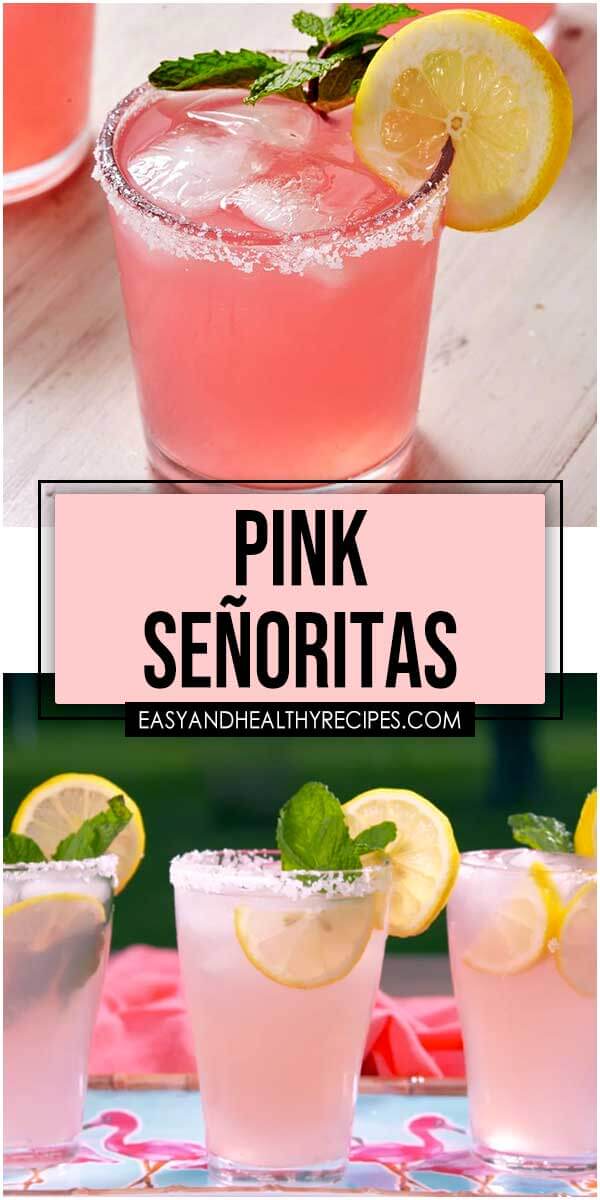 Source: https://www.delish.com/cooking/recipe-ideas/recipes/a53281/pink-senoritas-recipe/