Prefer cheesy and tangy dips to start your meal? This Smoked Mozzarella Fondue is right up your street. It's a perfect mix of cream cheese, smoked mozzarella, grated parmesan, sour cream, thyme, Italian seasoning and red pepper flakes. Paired with baguette, this dip is an insanely good appetizer. I also love serving it as a lunch or side dish. Can't waiting tasting it right today!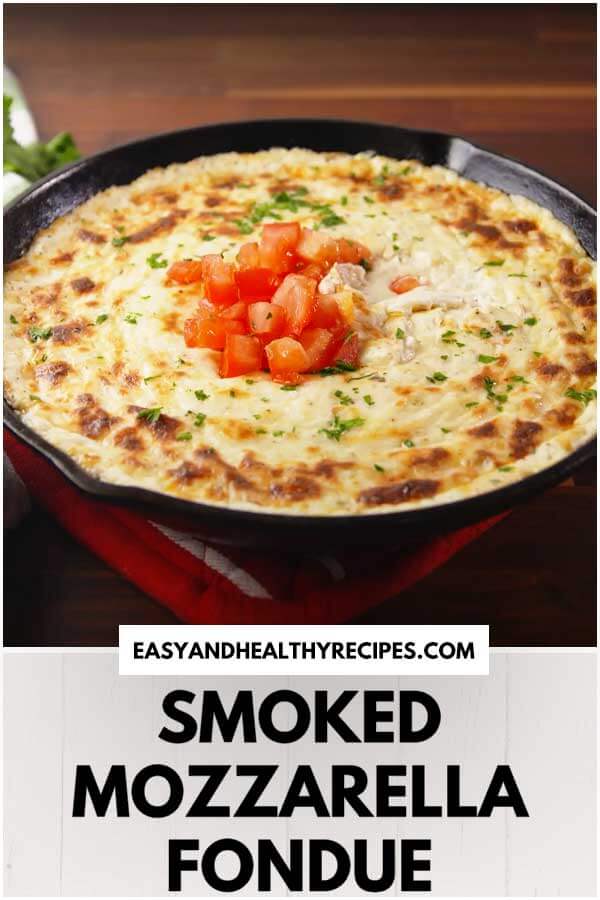 Smoked Mozzarella Fondue
Course: Appetizers, Dinner
Cuisine: American
Difficulty: Easy
This smoked mozzarella fondue is great to serve at weekend gatherings and small parties. Its recipe is here, just give it a go if you get interested.
Ingredients
8 oz. cream cheese, softened to room temperature

1 c. smoked mozzarella

1/2 c. freshly grated Parmesan

1/3 c. sour cream

1 c. provolone

1/2 tsp. dried thyme

1/2 tsp. Italian seasoning

1/4 tsp. red pepper flakes

1 small tomato, chopped

1 tbsp. parsley, finely chopped

kosher salt

Freshly ground black pepper
Directions
Preheat oven to 350º F.
Add cream cheese, cheeses, sour cream, thyme, Italian seasoning and red pepper flakes to a large bowl. Stir together until smooth and fully combined. Season with salt and pepper.
Pour cheese mixture into a small skillet. Bake until cheese is bubbling, around 20-25 minutes. Broil if desired.
Garnish with tomato and parsley.
Serve with baguette.
Recipe Video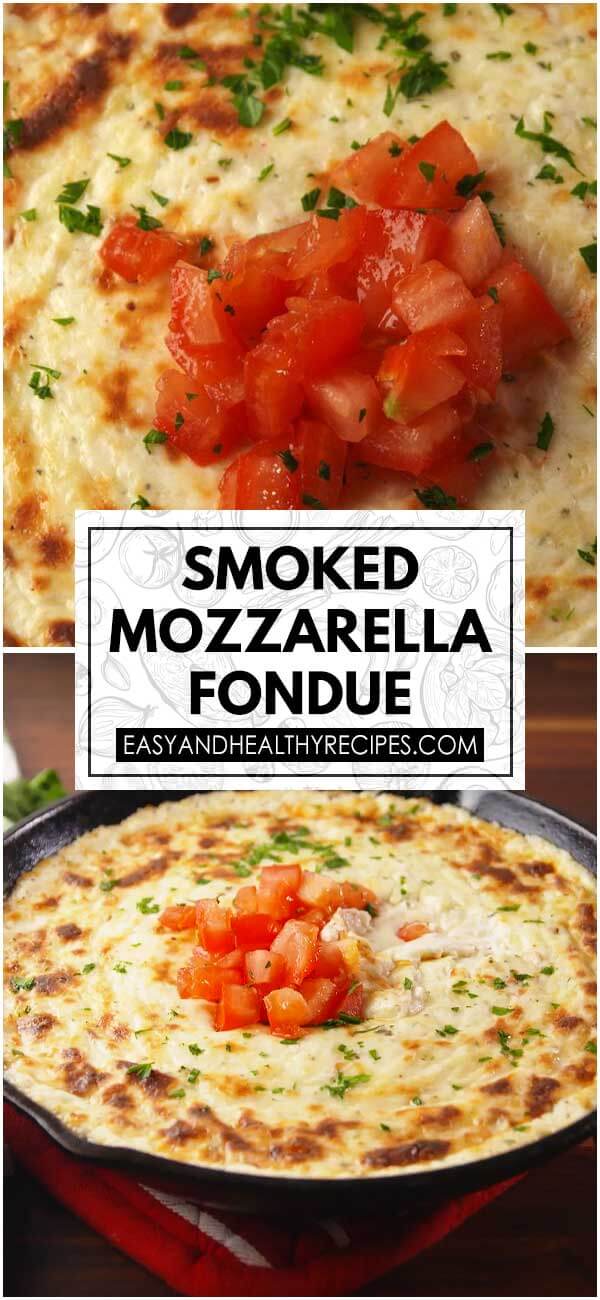 Source: https://www.delish.com/cooking/recipe-ideas/recipes/a55882/smoked-mozzarella-fondue-recipe/