Three-Ingredient Spaghetti
Looking for delicious yet incredibly easy-to-make pasta meal? This three-ingredient spaghetti is the way to go. Spaghetti is cooked until al denta, following package directions, drained, and cooked with lemon juice, zest, Parmesan, and one cup of boiling water until the sauce is thickened to your liking. It comes out tasty and flavorful, making it great for any dinner.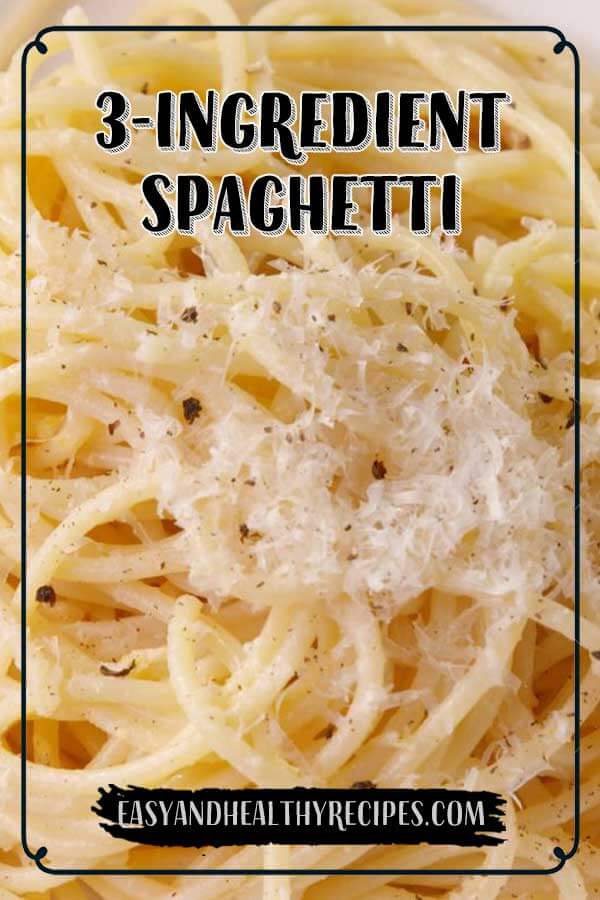 Three-Ingredient Spaghetti
Course: Dinner, Lunch
Cuisine: American
Difficulty: Easy
This 3-ingredient spaghetti is perfect for dinner when you are short on time or not in mood for cooking. I just get hooked with it.
Ingredients
1 lb. spaghetti

2 cup parmesan, grated

juice and zest of 2 lemons

kosher salt

freshly ground black pepper, optional
Directions
Cook spaghetti according to package directions until al dente; drain. Reserve 1 cup of boiling water.
Add lemon juice, zest, and Parmesan to pot. Bring spaghetti back to pot and mix to combine thoroughly.
Season with more salt and pepper, if desired. Serve!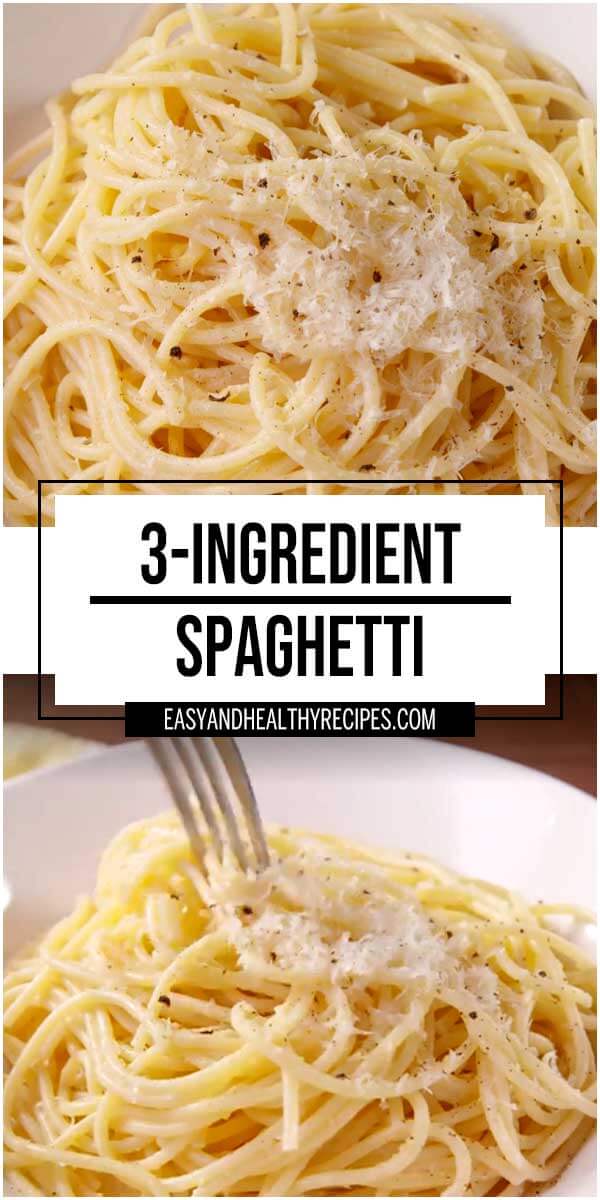 Source: https://www.delish.com/cooking/recipe-ideas/recipes/a48669/three-ingredient-spaghetti-recipe/