This Buffalo Cole Slaw is an fantastic side dish for any meal. The reason is that it's crunchy and flavor-packed. It also features an amazing homemade buffalo sauce of mayonnaise, hot sauce, apple cider vinegar, garlic powder and kosher salt. This sauce is what adds flavors to the salad, making it appealing to both kids and adults. Yummy!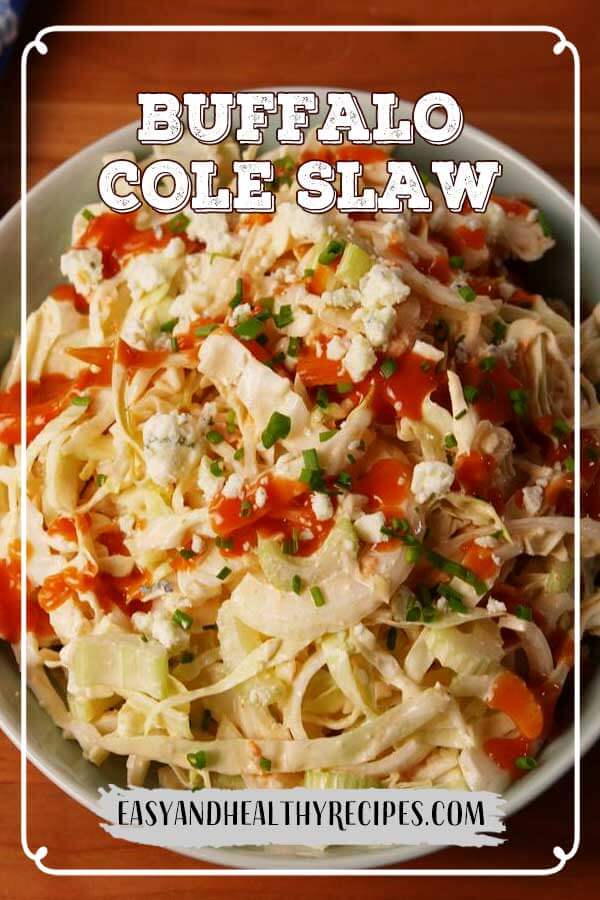 Buffalo Cole Slaw
Course: Sides, Appetizers
Cuisine: American
Difficulty: Easy
If you are a big fan of coleslaw, you should never miss this buffalo coleslaw for meal. Delicious and flavorful, it promises to get you guys hooked.
Ingredients
FOR THE COLE SLAW**:

1/2 head green cabbage, thinly sliced

1 c. crumbled blue cheese, divided

2 medium carrots, grated

1/2 white onion, thinly sliced

4 stalks celery, chopped into small pieces

1 tbsp. chopped chives

FOR THE DRESSING**:

1/4 c. hot sauce (such as Frank's)

1/4 c. mayonnaise

1/4 c. apple cider vinegar

1 tsp. garlic powder

1/2 tsp. kosher salt
Directions
Add cabbage, onion, celery, carrots and 3/4 cup blue cheese to a large bowl. Stir until combined.
To make dressing: Combine mayonnaise, hot sauce, vinegar, garlic powder, and salt in a medium bowl. Whisk until combined.
Pour dressing over slaw mixture and toss to combine; using salad tongs.
Garnish with chives and remaining blue cheese.
Serve immediately or keep in fridge until ready.
Recipe Video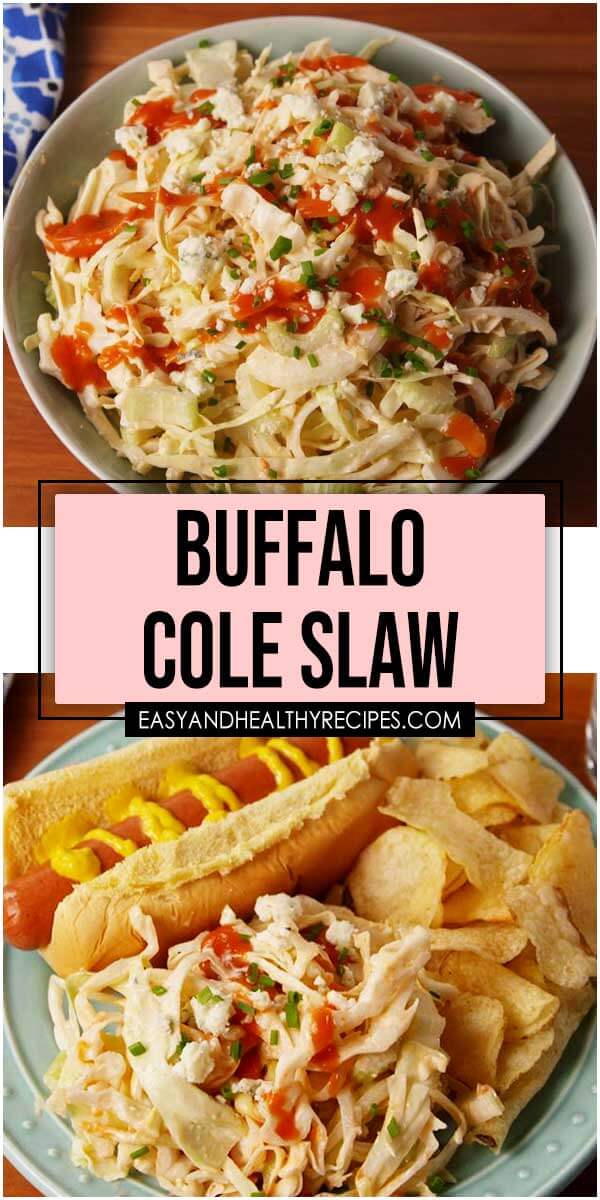 Source: https://www.delish.com/cooking/recipe-ideas/recipes/a53223/buffalo-cole-slaw-recipe/