30 Crazy Good Shrimp Tacos On The Go
I love tacos, especially chicken and shrimp tacos. They're delicious in the inside and perfectly crispy on the outside, making them "to-go" dinner in your kitchen from the moment you taste them. They're additionally great for both family meals and small parties, family weekend gathering, for instance.
This post, however, aims to introduce 30 crazy good shrimp tacos on the go. If you are big fans of shrimp and tacos, you should never miss these. Spicy shrimp tacos with creamy sriracha sauce, spicy shrimp tacos with garlic cilantro lime slaw, spicy shrimp tacos with avocado crema,.. they are all gathered here. Just pick out favorite recipes and turn them into homemade food. Today's dinner is a good chance, let's treat your family with delicious one!
#1 Air Fryer Shrimp Tacos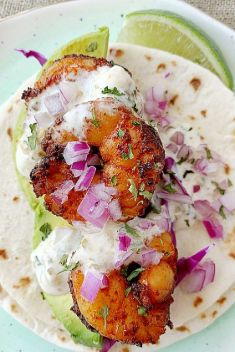 #2 Chipotle Chili Crispy Shrimp Tacos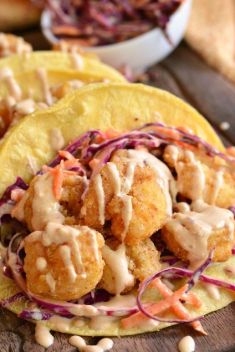 #3 Easy Shrimp Tacos with Pineapple Chipotle Sauce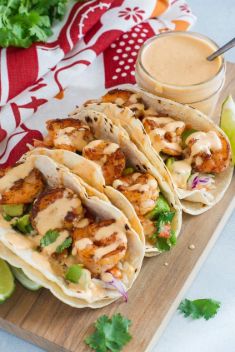 #4 Baja Shrimp Tacos With Pineapple Lime Slaw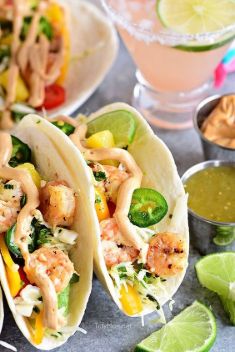 #5 Coconut Shrimp Tacos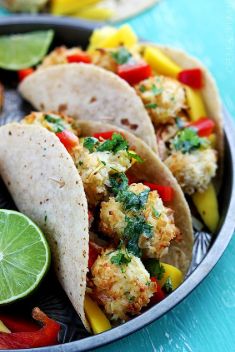 #6 Fajita Old Bay Shrimp Tacos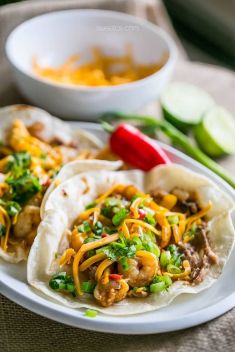 #7 Grilled Shrimp Tacos topped with Mango Avocado Salsa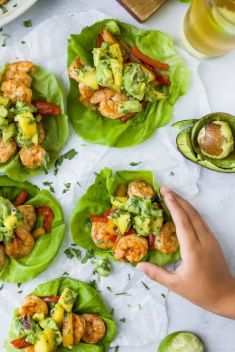 #8 Blackened Cajun Shrimp Tacos with Avocado Salsa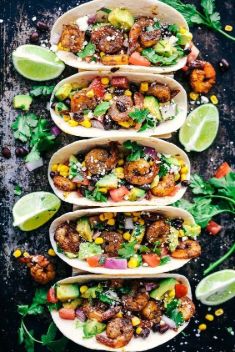 #9 Shrimp Tacos with Cilantro Lime Crema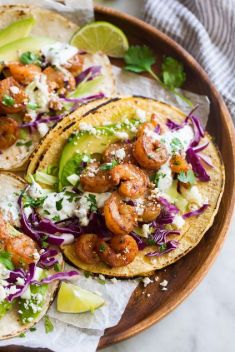 #10 Shrimp Tacos with Coconut Coleslaw & Mango Salsa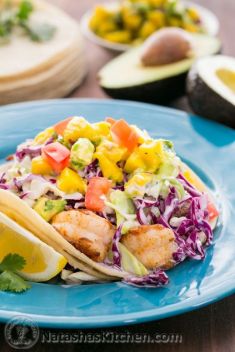 #11 Crispy Sweet Chili Shrimp Tacos with Cilantro Slaw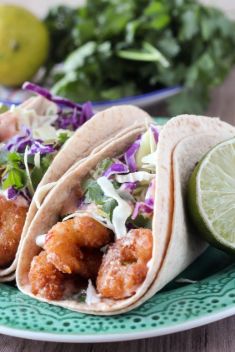 #12 Firecracker Shrimp Tacos with Avocado Corn Salsa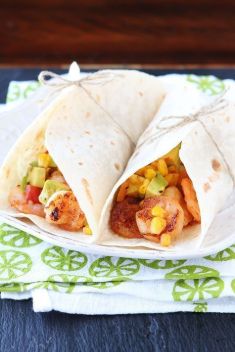 #13 Cilantro Lime Shrimp Tacos with Mango Salsa and Avocado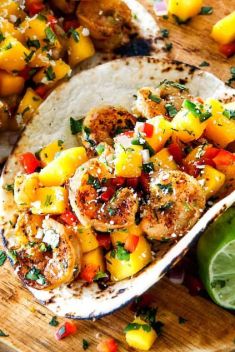 #14 Shrimp Tacos with Pineapple Chipotle Sauce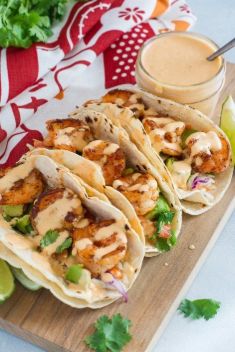 #15 Spicy Shrimp Tacos with Cabbage Cilantro Slaw