Finding a recipe to turn your egg toast meals to a new level? Look no further! These egg-in-a-hole burgers are the answer. Beef patties are seared on pan until browned, cracked with an eggs on top, then cooked until whites are set. Coming out flavorful and delicious, these surely get you hooked right with the first bite.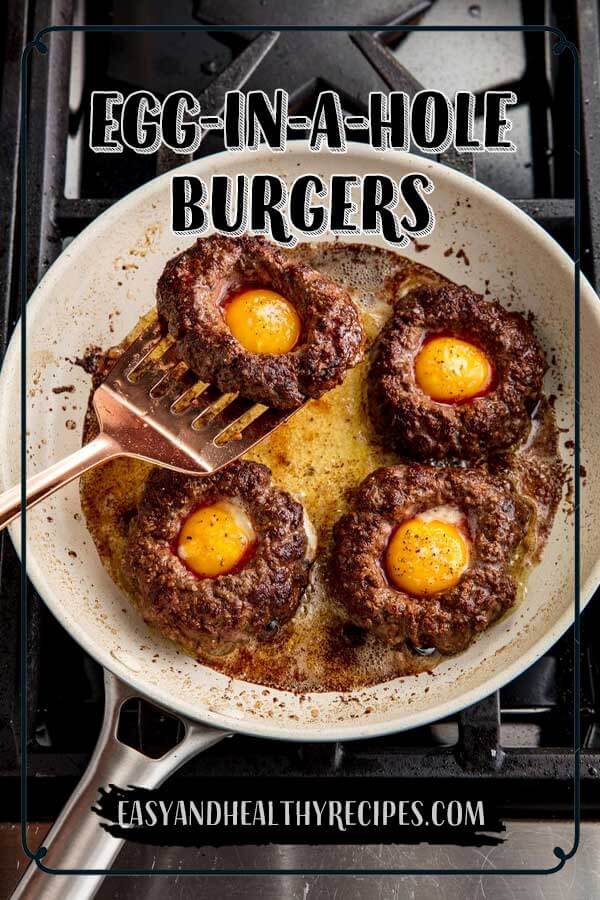 Egg-In-A-Hole Burgers
Course: Breakfast, Brunch, Lunch
Cuisine: American
Difficulty: Easy
These egg-in-a-hole burgers are a perfect food to boost up your energy level in the morning and fill your empty stomach at lunch. I just get hooked with them.
Ingredients
1 lb. ground beef

4 hamburger buns, split and toasted

8 slices bacon, cooked

3 leaves lettuce

4 large eggs

4 slices cheddar cheese

3 tbsp. mayonnaise

1 tbsp. Sriracha

Kosher salt

Freshly ground black pepper

2 tbsp. butter
Directions
Divide beef into 3 equal-size patties.
Cut out center of each patty to create a donut shape; using a small glass. Combine excess meat to form a fourth patty.
Season patties generously with salt and pepper.
Melt butter in a large skillet over medium-high heat. Add patties and fry for 2 minutes, then flip.
Crack an egg into center of each, season with salt and pepper, cover, and cook until whites are set, about 5 minutes more. Top with cheddar cheese and cover with lid to let melt, 1 minute.
Combine mayonnaise and Sriracha in a small bowl and spread on toasted buns.
Serve burgers on toasted buns with cooked bacon and lettuce.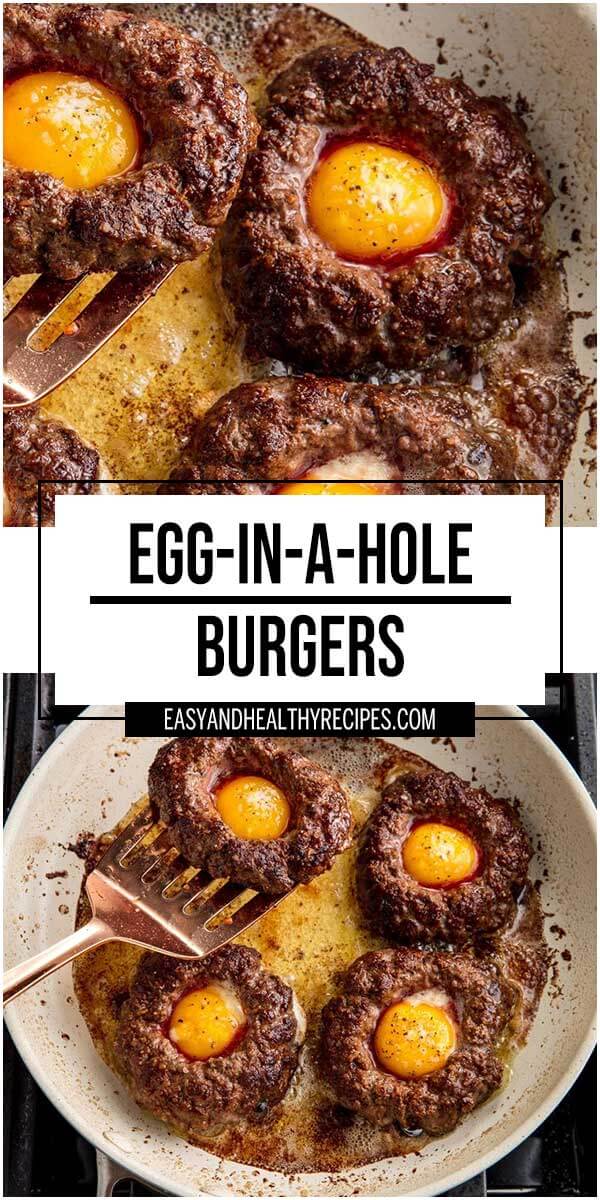 Source: https://www.delish.com/cooking/recipe-ideas/recipes/a42791/egg-in-a-hole-burger/