These Burger Stuffed Mushrooms are one of my beloved recipes for mushrooms. They're an flavorful appetizer and appealing side dish for any meal. My family fall for these from the moment they're served at Friday's dinner. My husband, who has got interested in low-carb dinners recently, just go crazy for these stuffed mushrooms. Yummy!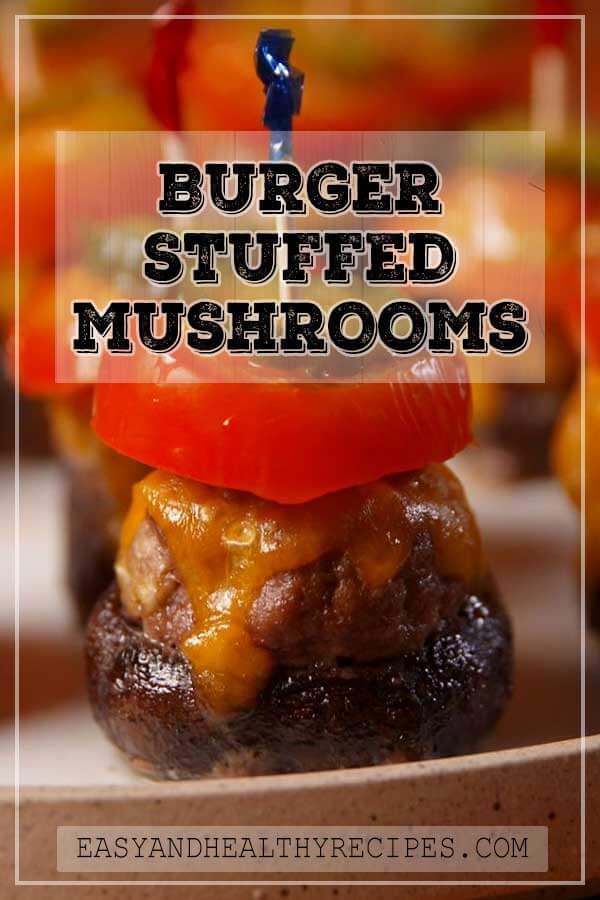 Burger Stuffed Mushrooms
Course: Appetizers, Sides
Cuisine: American
Difficulty: Easy
If you're finding something healthy and delicious to make with mushrooms, you should never miss these burger stuffed mushrooms.
Ingredients
1 lb. ground beef

16 oz. baby bella mushrooms

6 slices cheddar, quartered

1 tbsp. Worcestershire sauce

1 tbsp. yellow mustard

2 cloves garlic, minced

kosher salt

Freshly ground black pepper

1 tbsp. extra-virgin olive oil

Sliced cherry tomato, for garnish

Sliced gherkins, for garnish
Directions
Preheat oven to 350° F. Prepare a baking sheet lined with parchment paper.
Combine ground beef, Worcestershire sauce, yellow mustard and garlic in a medium bowl. Season with salt and pepper and stir until fully combined.
Form beef mixture into small patties (approximately the size of your mushrooms).
Toss mushroom caps with oil in a large bowwl and season with salt.
Place mushroom stems side up in baking sheet. Place tiny burgers in the wells of the mushroom caps and bake for 20 minutes.
Remove mushrooms from oven and place slices of cheddar on burgers. Return to the oven and bake for 10 minutes more.
Garnish with a slice of tomato and a pickle chip. Enjoy!
Recipe Video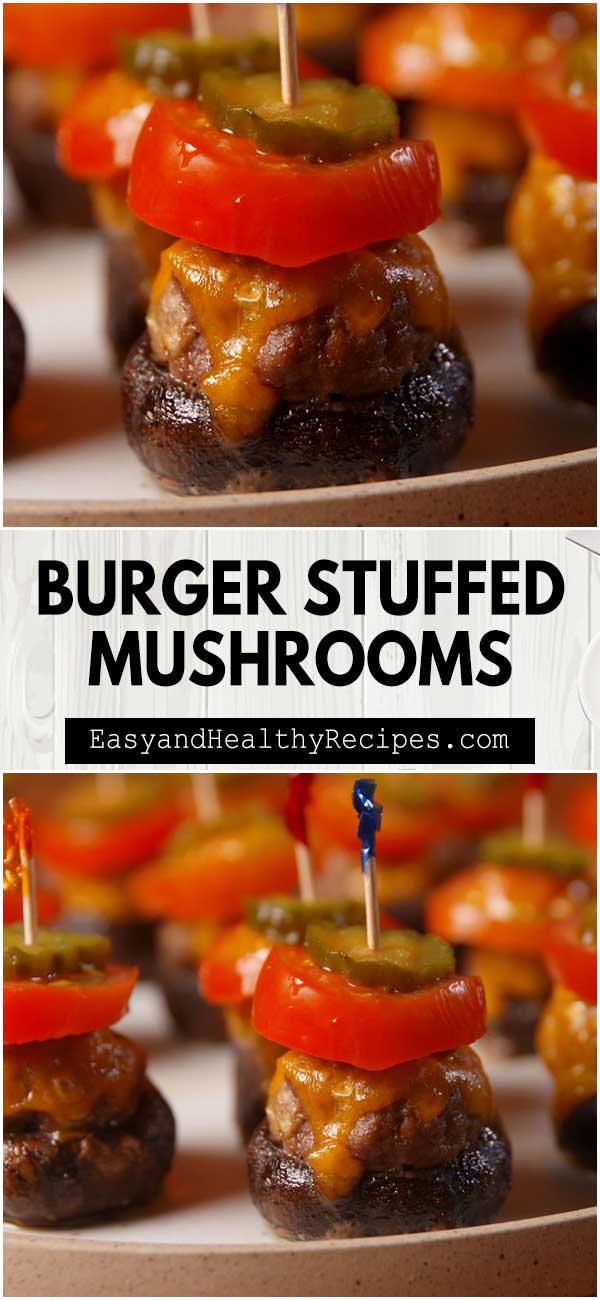 Source: https://www.delish.com/cooking/recipe-ideas/recipes/a53416/burger-stuffed-mushrooms-recipe/