Delicious, flavorful and low in carbs are what describes these Iceburgers. As the name may suggest, they are beef burger, cheddar slice, bacon slices and sliced tomato served on iceburg lettuce. If you are finding something good for brunch and lunch, you should never miss these burger. They're additionally easy and quick to serve. Ready to give them a go?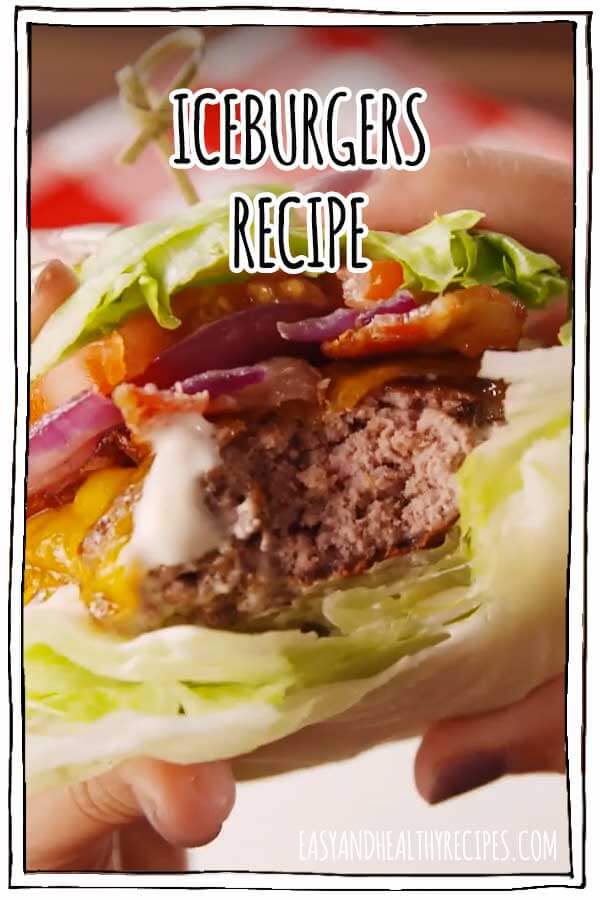 Iceburgers
Course: Brunch, Lunch, Dinner
Cuisine: American
Difficulty: Medium
These iceburgers are perfect for keto and low-carb diets. Although I'm not on these, I still fall for these super healthy iceburgers.
Ingredients
1 large head iceberg lettuce

1 lb. ground beef

4 slices bacon

1 red onion, sliced

4 slices cheddar

1 tomato, sliced

Kosher salt

Freshly ground black pepper

Ranch dressing, for serving
Directions
Slice 8 large rounds from edges of the head of iceberg to create buns.
Heat oil in a large skillet over medium heat, add bacon and cook until crispy. Transfer to a plate lined with paper towel to drain, reserving bacon fat in pan.
Add in sliced onion and cook until tender, about 3 minutes per side. Set aside red onions and wipe skillet clean.
Increase heat to medium-high. Form ground beef into 4 large burger patties. Season both sides with salt and pepper.
Place patties in skillet. Cook until seared on both sides and cooked to your liking, about 4 minutes per side.
Top each burger with a slice of cheese, then cover with a lid and cook until cheese has melted, about 1 minute more.
To assemble burger, top one iceberg round with cooked cheeseburger, a slice of bacon, and a tomato slice, then drizzle with ranch.
Top with second iceberg round. Repeat with remaining ingredients.
Serve.
Recipe Video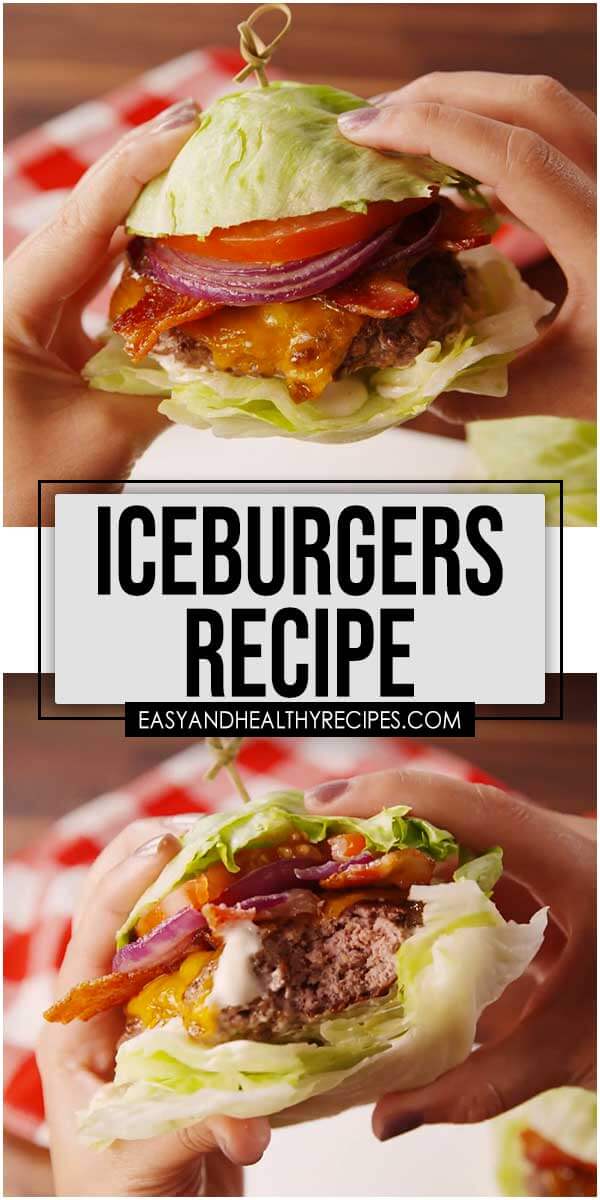 Source: https://www.delish.com/cooking/recipe-ideas/recipes/a54403/iceburgers-recipe/