Pickles just get me hooked. Juicy and tangy, they certainly blow up my taste buds. This Dill Pickle Hummus is then recommended here. It's now one of my guilt's pleasures. This hummus is a perfect mix of chopped dill pickles, canned chickpea, tahini, pickle juice, olive oil, garlic, salt and pepper. Pairing with pita chips, it's an appealing appetizer and side dish for any meal.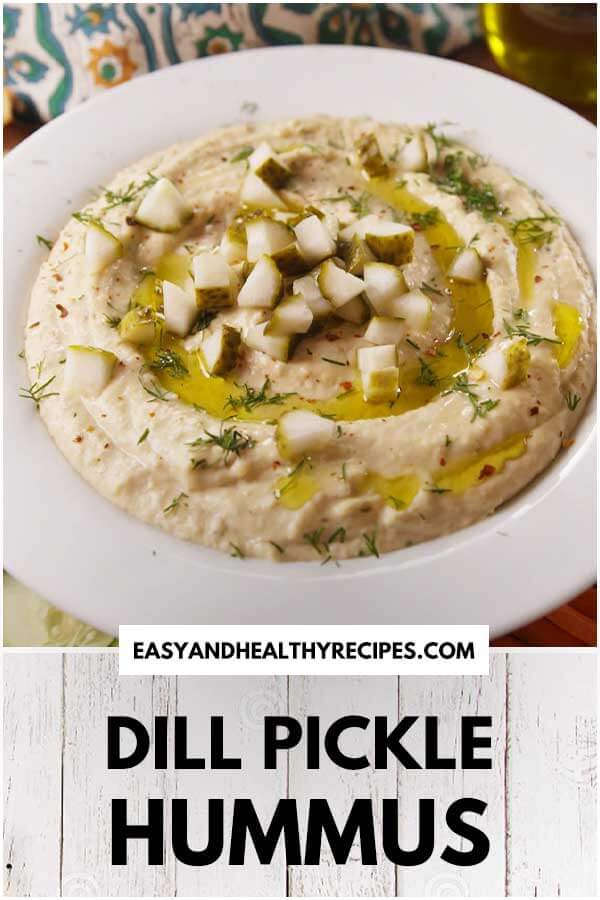 Dill Pickle Hummus
Course: Appetizers, Lunch, Dinner, Sides
Cuisine: American
Difficulty: Easy
My family just fall in love with this dill pickle hummus. Its recipe is given here, just give it a try if you get interested.
Ingredients
1/2 c. chopped dill pickles, plus more for garnish

1/4 c. pickle juice (from the jar!)

1/2 c. tahini

2 c. canned chickpeas, drained

1/4 c. extra-virgin olive oil, plus more for serving

2 cloves garlic

kosher salt

Freshly ground black pepper

pinch of crushed red pepper flakes

Pita chips, for serving

Sliced vegetables, for serving

1 tbsp. chopped dill, for garnish
Directions
Add chickpeas, dill pickles, tahini, oil, brine, and garlic to a food processor. Season with salt, pepper and red pepper flakes and blend until smooth.
Transfer to a bowl and drizzle with olive oil.
Top with chopped pickles and dill. Serve with pita chips and sliced veggies.
Recipe Video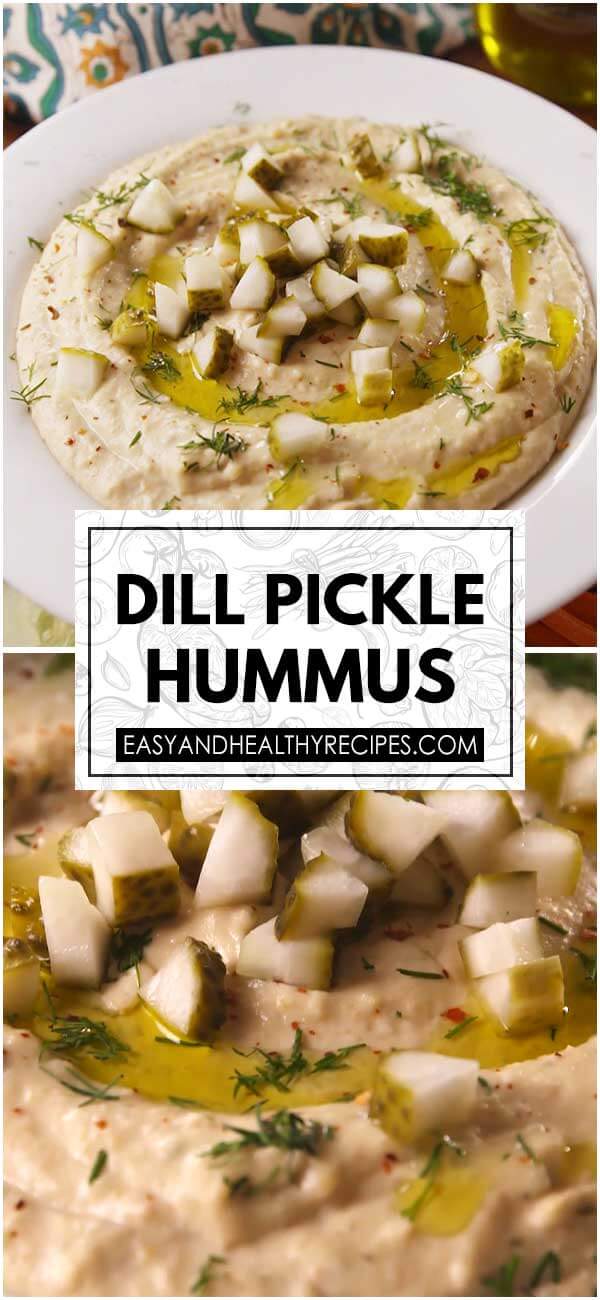 Source: https://www.delish.com/cooking/recipe-ideas/recipes/a54831/dill-pickle-hummus-recipe/