Pickles never stop keeping me amazed. They're great to serve on their own and add to other foods, pickle stuffed dogs, for instance. This post, however, introduces you a totally new recipe. Gin and Tonic Pickles. They are quartered cucumbers pickled with gin, lime juice, sugar, and salt. Coming out juicy, tangy and crunchy, these pickles really get me hooked.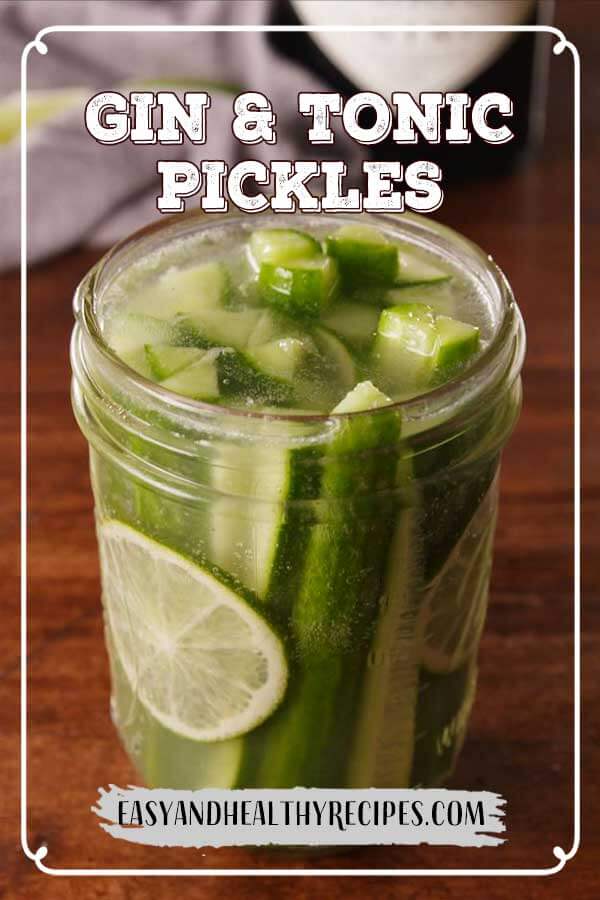 Gin and Tonic Pickles
Course: Sides, Appetizers
Cuisine: American
Difficulty: Easy
If you are finding a good recipe for pickles, just give these gin and tonic pickles a try. Its recipe is given here, all you need to do is to follow it.
Ingredients
6 small cucumbers, such as Persians, ends trimmed and quartered lengthwise

1/2 c. Gin

1/2 c. tonic water

1/4 c. lime juice

4 slices of lime

2 tsp. sugar

1 tsp. kosher salt
Directions
Add cucumbers and lime slices into jar. Top with gin, lime juice, sugar, and salt. Screw lid on tightly and shake to combine.
Open jar and pour in tonic water; making sure that cucumbers are fully submerged.
Keep in refrigerator overnight or up to 2 days to allow cucumbers to pickle. (Pickles will keep in the fridge up to 1 month.)
Recipe Video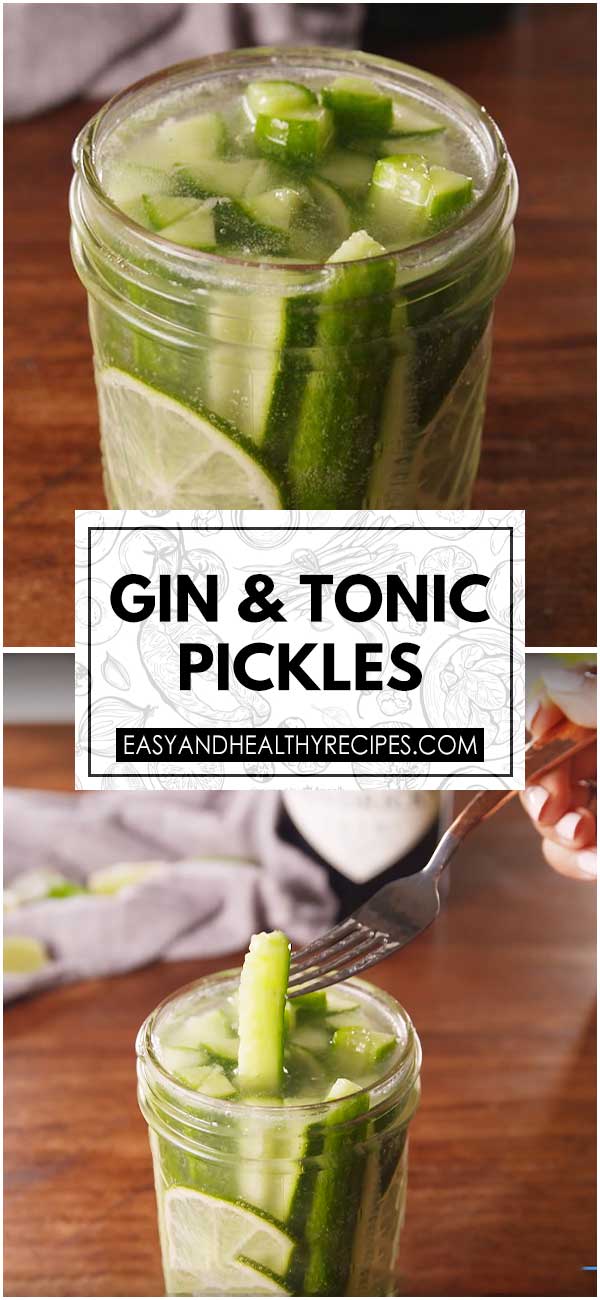 Source: https://www.delish.com/cooking/recipe-ideas/recipes/a54828/gin-and-tonic-pickles-recipe/