These Pickle Cupcakes can blow your taste buds away. That's what my family and my guests (treated with these at gatherings) commented on these. They're packed with flavors and fun to eat. Added in pickle juice and chopped pickles, the cake mix comes out so good. If you are a fan of pickles and love trying different meals with them, just give these pickle cupcakes a go. Yummy!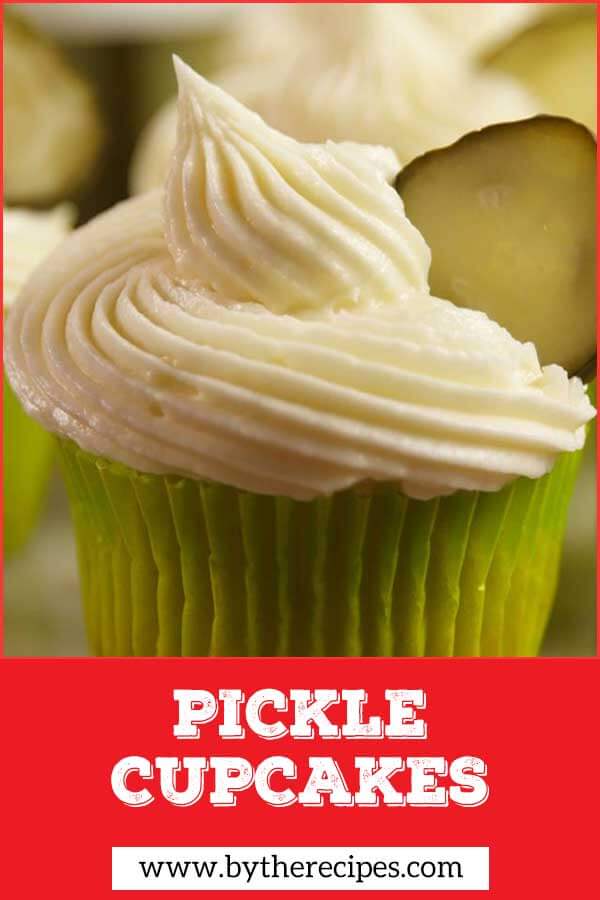 Pickle Cupcakes
Course: Dessert, Snacks
Cuisine: American
Difficulty: Easy
Pickles never get me bored. I just fall in love with their taste and flavors. And, there is no reason why I do not give these a try. And it's worth.
Ingredients
FOR CUPCAKES

1 1/2 c. all-purpose flour

1/4 c. pickle juice

1/4 c. chopped pickles

1/2 c. butter, softened

1/2 c. sugar

1/2 c. sour cream

2 eggs

1 1/2 tsp. baking powder

1/2 tsp. kosher salt

FOR FROSTING

1/2 c. butter, softened

8 oz cream cheese, softened

2 c. powdered sugar

3 tbsp. bourbon

Pinch salt

Pickle slices, for garnish
Directions
Preheat oven to 350°F and prepare a cupcake pan lined with cupcake liners.
Add flour, baking powder, and salt to a medium bowl, whisk to combine.
Cream together butter and sugar in a large bowl. Add eggs and beat until combined.
Stir in sour cream and pickle juice and beat until evenly mixed. Then stir in flour mixture and chopped pickles until just combined.
Scoop about a ¼ cup of batter into each cupcake liner and bake until an inserted toothpick comes out clean, about 20 to 25 minutes. Let cool completely.
To make frosting: In a large bowl, beat together butter and cream cheese until light and fluffy. Add powdered sugar, bourbon and salt and beat until smooth.
Spread frosting onto each cupcake and garnish with a pickle slice. Serve.
Recipe Video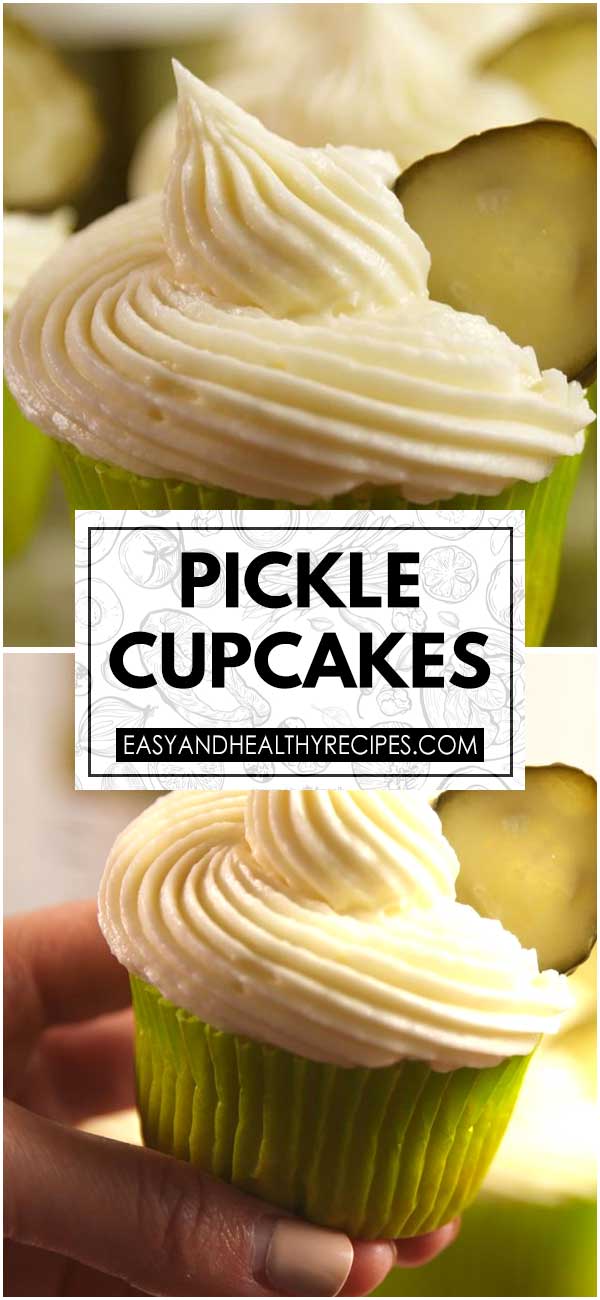 Source: https://www.delish.com/cooking/recipe-ideas/recipes/a56102/pickle-cupcakes-recipe/