Pickle Juice Whiskey Sours
Pickle is an incredibly good vegetable! Pickle itself is great to be eaten on its own and added to a number of dishes. The point here is pickle juice. It's a main ingredient to make cocktails. Pickle Juice Whiskey Sours are one of them. Pickle juice goes with bourbon and lemon juice in this recipe. The drink comes out juicy and tangy. I just fall for it.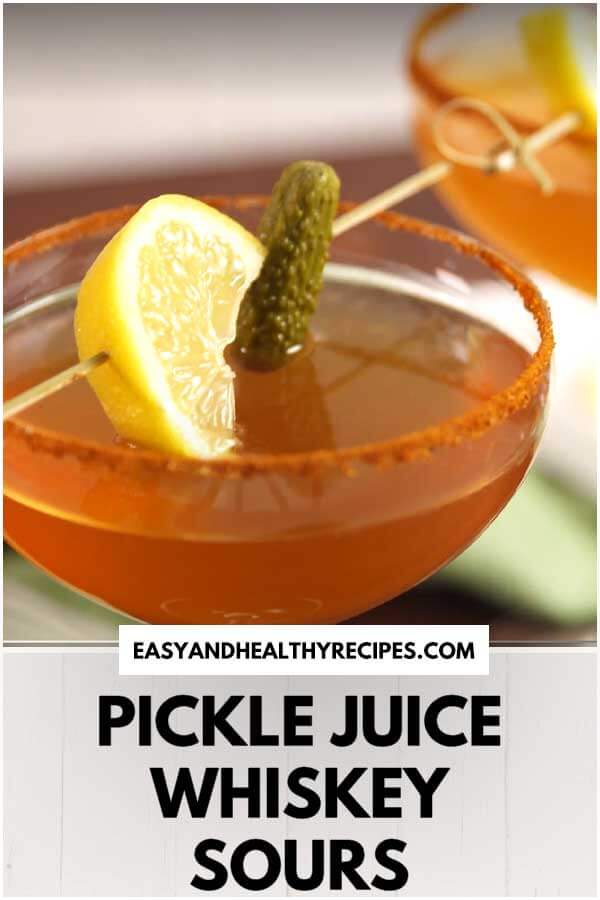 Pickle Juice Whiskey Sours
Course: Drinks
Cuisine: American
Difficulty: Easy
These pickle juice whiskey sours are great to make all year. They're now one of my favorite drinks for weekend gatherings.
Ingredients
1 oz dill pickle juice

3 oz bourbon

Juice of 1/2 lemon

Old Bay seasoning, for rim

Cornichons, for garnish

Lemon Slices, for garnish
Directions
Gather bourbon, pickle juice and lemon juice in a cocktail shaker filled with ice. Shake until outside of cocktail shaker feels cold.
Run a lemon slice around rims of two cocktail glasses, then dip rims in Old Bay.
Divide bourbon mixture among glasses.
Garnish each with a cornichon and lemon slice. Serve.
Recipe Video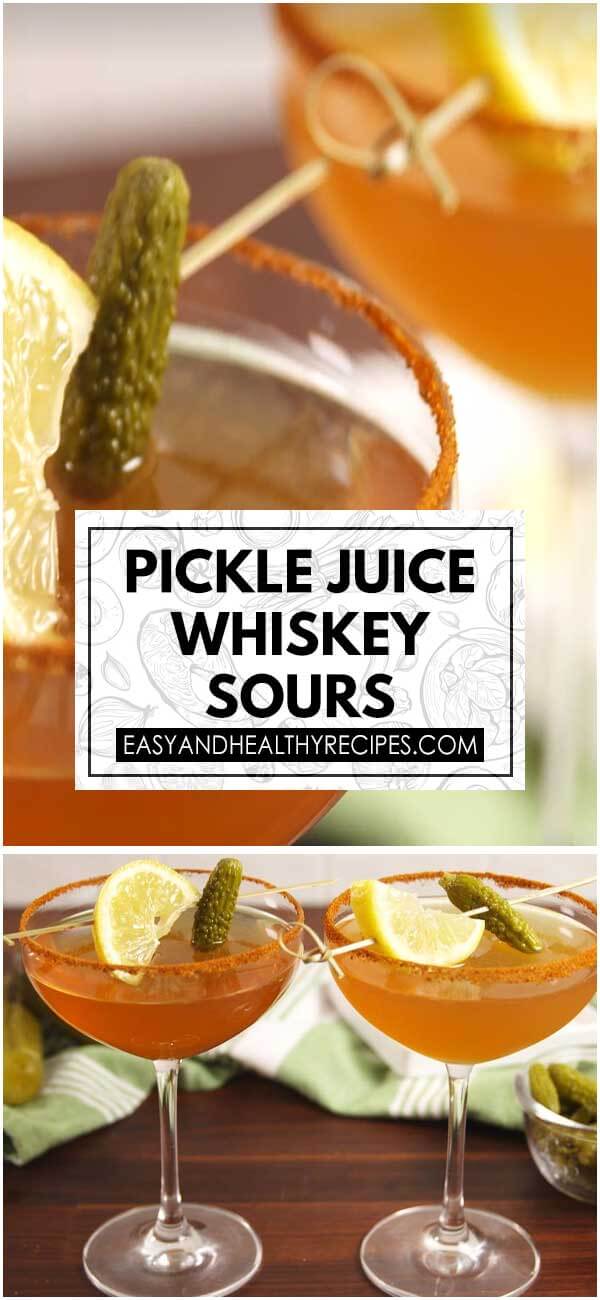 Source: https://www.delish.com/cooking/recipe-ideas/recipes/a56103/pickle-juice-whiskey-sours-recipe/