It may be quite annoying to make pasta at home. Who love kneading the dough? But the point here is you still get fun with it, especially to those preferring homemade food. This Gluten-Free Pasta is what should try to practice your cooking skill. You need only 4 ingredients in the cart to make it. More amazingly, this gluten-free pasta is ready in just 30 minutes.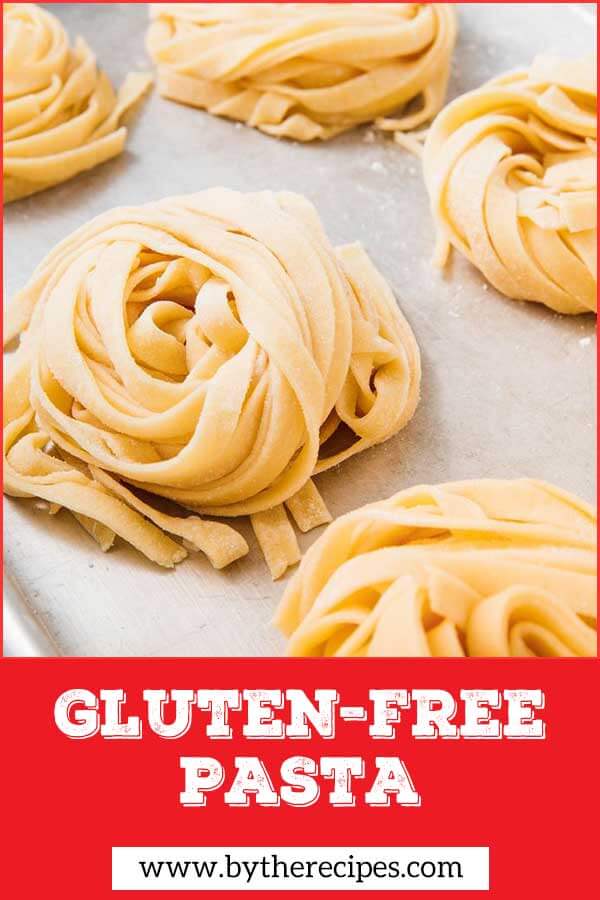 Gluten-Free Pasta
Course: Main
Cuisine: American
Difficulty: Easy
If you want to make pasta of your own, this gluten-free pasta is the way to go. It's easy and quick to make.
Ingredients
2 1/3 c. gluten-free flour, such as Cup4Cup

2 tsp. xanthan gum

1 tsp. kosher salt

5 large eggs
Directions
Add gluten-free flour, xanthan gum, and salt to a large bowl, whisk to combine.
Make a large well in the center of flour mixture and add eggs. Using a fork, beat eggs until mixed, then slowly integrate flour into eggs until no dry flour is left and a ball of dough has formed.
Transfer dough onto a lightly floured surface and knead until smooth, 2 to 3 minutes.
Cut dough into quarters and wrap all but one in plastic wrap.
On a lightly floured surface, roll uncovered dough into a long rectangle about 1/4" thick. Set pasta maker to widest setting and pass the rolled out dough through 2 times. Fold short ends of the dough to meet in the center of the rectangle, then fold in half so that the dough is in quarters. Roll out again to the dough is 1/4" thick, then pass through pasta maker 2 more times.
Adjust pasta maker to be 1 degree more narrow and repeat process. Continue rolling, folding, and adjusting until desired thickness is reached. Dough should be slightly translucent.
Transfer rolled out dough onto a lightly floured surface and dust with more flour. Repeat process with remaining dough quarters.
Adjust pasta maker to desired width of noodles and feed dough through machine. Divide noodles into equally sized portions and curl into nests. Lay on a parchment lined baking sheet and cover with a clean kitchen towel until ready to cook.
To cook: bring a large pot of salted water to a boil and add pasta. Cook, stirring gently with a wooden spoon, until tender, 2 to 3 minutes.
Drain and serve with your favorite pasta sauce.
Recipe Video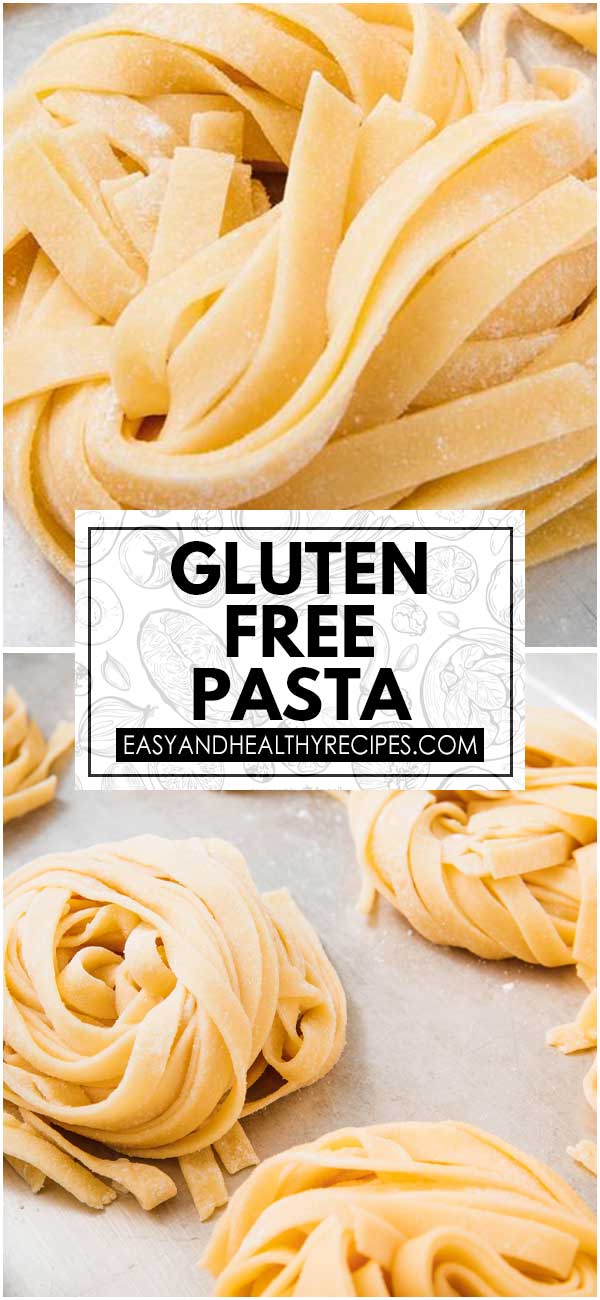 Source: https://www.delish.com/cooking/recipe-ideas/a55824/best-gluten-free-pasta-recipe/