Pasta meals are no longer boring with this Shrimp Pesto Pasta. It's now one of my favorite dinners to make at any time. Shrimp, lemon juice and zest, linguini, pesto, grated parmesan, chicken broth, and salt and pepper combine together. The mixture comes out delicious and flavorful, making it appealing to both kids and adults. And you, ready to give it a go?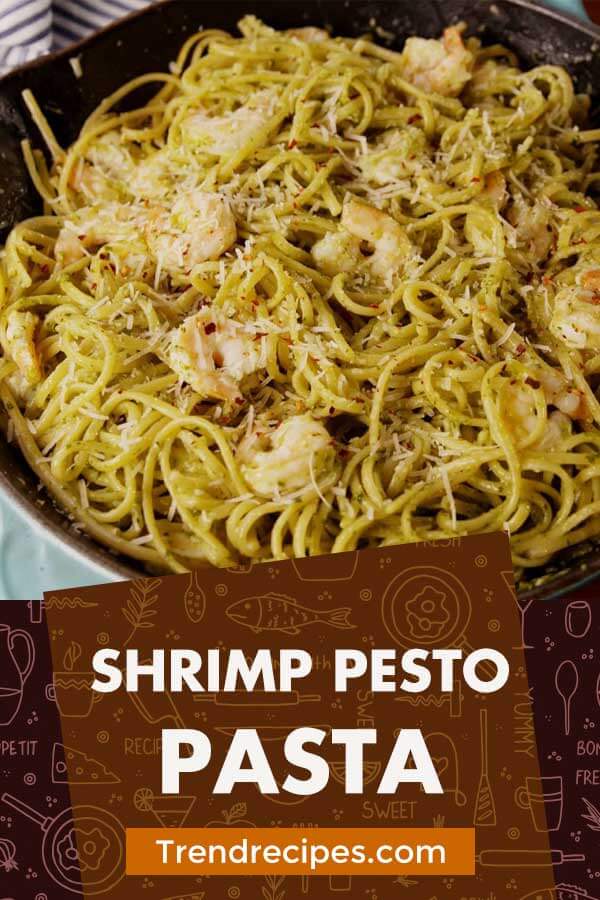 Shrimp Pesto Pasta
Course: Dinner
Cuisine: American
Difficulty: Easy
If you want shrimp and pasta to pair together, just give this shrimp pesto pasta a go. Ready in 25 minutes, it's perfect for both week day dinners and weekend meals.
Ingredients
1 lb. medium shrimp, peeled and deveined

3 c. low-sodium chicken broth

1 lb. linguini

1/3 c. pesto

1/3 c. freshly grated Parmesan, plus more for garnish

1 tbsp. extra-virgin olive oil

2 cloves garlic, minced

Juice and zest of 1 lemon, divided

1 tbsp. lemon zest

kosher salt

Freshly cracked black pepper

1 tsp. crushed red pepper flakes
Directions
Heat oil in a large skillet over medium heat. Add garlic and cook until fragrant, about 1 minute.
Add shrimp and squeeze in half lemon juice. Season with salt and pepper and cook until shrimp are pink, about 2 minutes per side. Transfer to a plate.
Spread remaining lemon juice over pan. Add chicken broth and linguine and bring to a boil. Cook until most chicken broth is absorbed and pasta al dente, about 10 minutes.
Remove from heat and toss in pesto, Parmesan, lemon zest, and cooked shrimp.
Top with more Parmesan and red pepper flakes. Serve immediately.
Recipe Video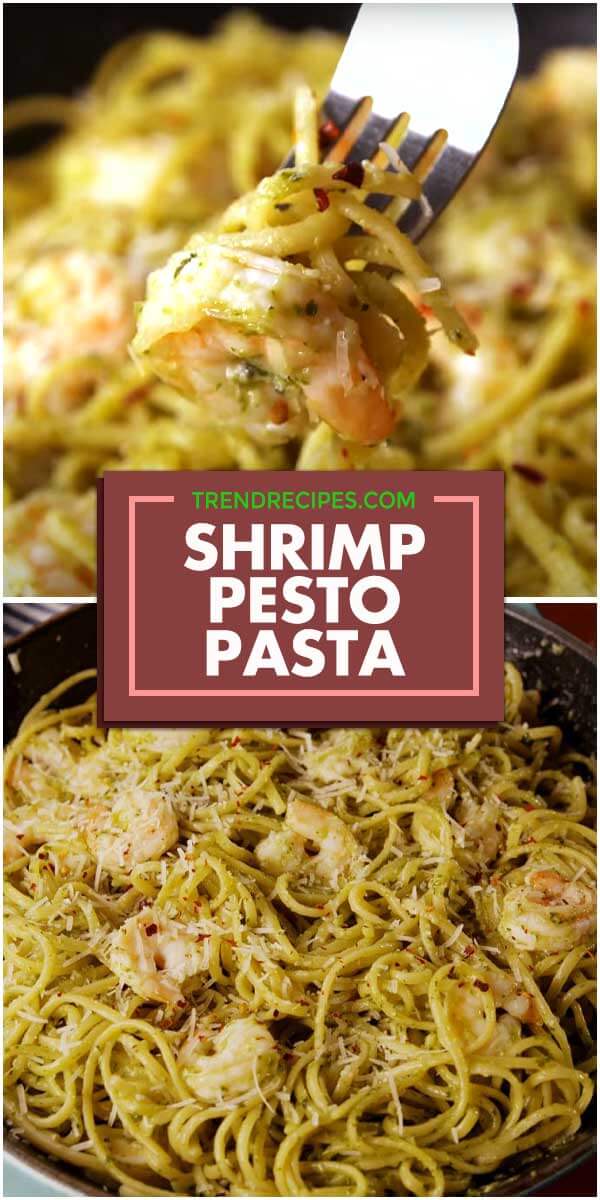 Source: https://www.delish.com/cooking/recipe-ideas/recipes/a54037/shrimp-pesto-pasta-recipe/