30 Super Delicious Sausage Soups For A Crowd
My family have craving for sausage soup. It's packed with flavors and nutritional values. In other words, it does not only satisfy your taste buds but also fills your belly right. As hearty, it's also prefect for dinner when it's cool or cold outside. Let's take Italian sausage soup as an example. It's now one of the most beloved foods of my family for Fall, Winter and Spring's days. So good!
And, here are 30 super delicious sausage soups for a crowd I would like to share today. If you are finding something flavorful and comforting to make with sausage, these are the way to go. By getting their recipes on hand, you're making your cooking life more enjoyable. Nothing is better than that, right? As a full time working mom who also love cooking, I fall in love with these. And you, ready to give them a try?
#1 Sausage Tuscan White Bean Soup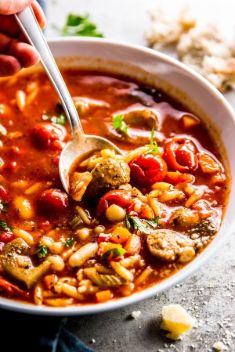 #2 Italian Sausage Orzo Soup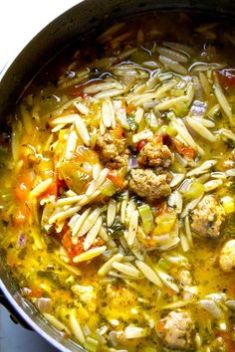 #3 Zuppa Toscana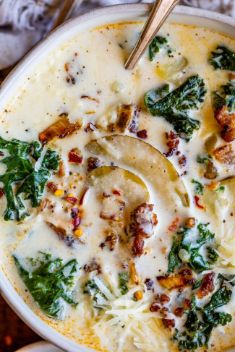 #4 Italian Sausage and Pasta Soup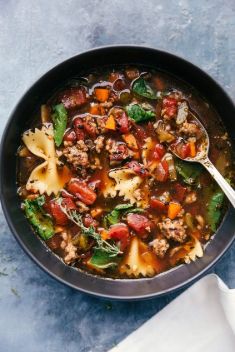 #5 Tuscan Sausage and White Bean Soup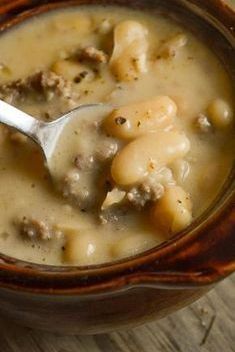 #6 Tortellini Soup with Italian Sausage & Spinach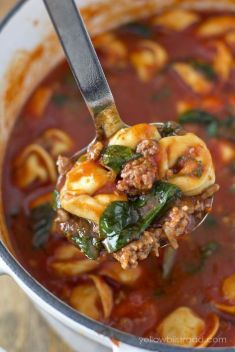 #7 Creamy Italian Sausage Soup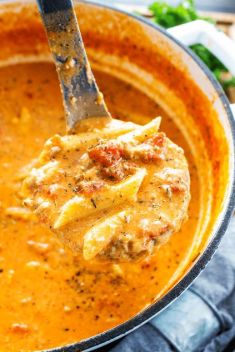 #8 Cheeseburger Soup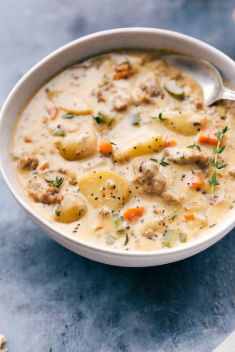 #9 Tomato Italian Sausage Soup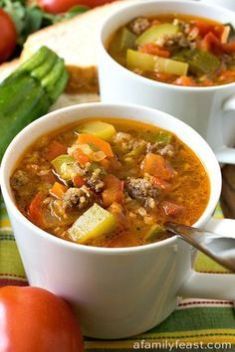 #10 Cabbage, Sausage and Potato Soup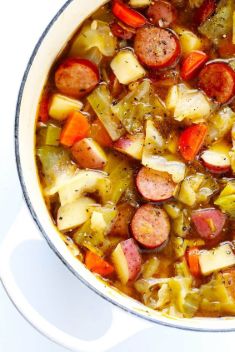 #11 Creamy Smoked Sausage Spinach and Potato Soup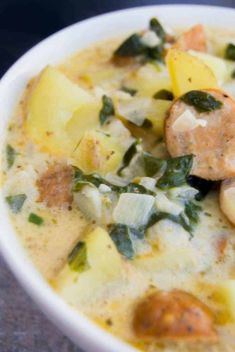 #12 Lasagna Soup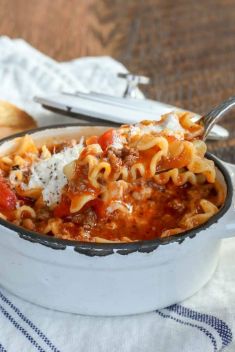 #13 Sausage and Vegetable Soup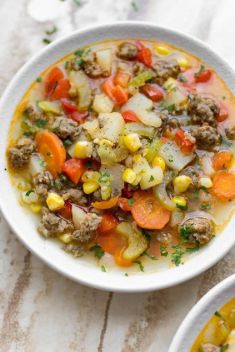 #14 Creamy German Sausage, Potato and Sauerkraut Soup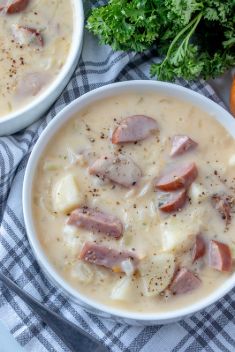 #15 Tuscan Lentil Soup