Here Are 30 Best Recipes For Chorizo Sausage
If you love chorizo sausage, you should never skip this post. It introduces 30 best chorizo recipes on the go. Skillet chorizo potato hash, chorizo potato tacos, chorizo and egg chilaquiles, chorizo carbonara pasta and some others are collected here. Just pick out favorite recipes and turn them into homemade food. It will keep you satisfied!
I have craving for sausages, then prefer trying different meals with sausage. When I tried these chorizo sausage dishes, I fell for them right. They're loaded with flavors and textures, making them "to-go" dishes in your kitchen from the moment you taste them. Let's take Mexican chorizo rice as an example. It's now one of my favorite sausage dishes to make all year. And you, ready to give these a go? Let's get started!
#1 Mexican Chorizo Rice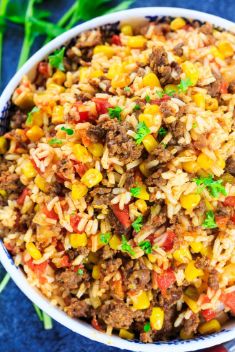 #2 Creamy Tomato Chicken and Chorizo Pasta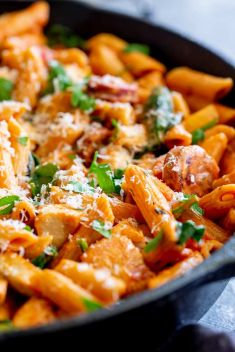 #3 Mexican Breakfast Casserole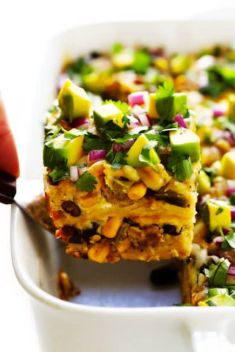 #4 Chorizo Enchiladas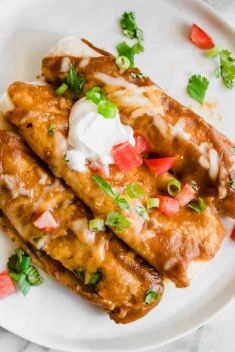 #5 Spicy Chorizo Shakshuka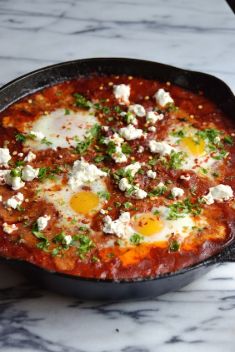 #6 Chorizo Hash Brown Bake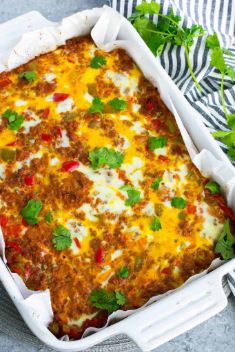 #7 Chickpea Stew with Chorizo and Greens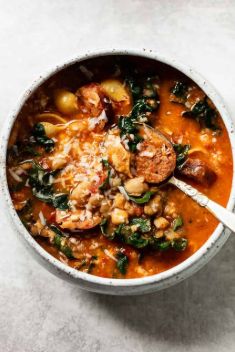 #8 Beef & Chorizo Chili
#9 Mexican Chorizo, Sweet Potato and Black Bean Rice Skillet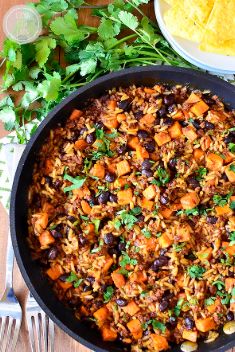 #10 5 Ingredient Chorizo Carbonara Pasta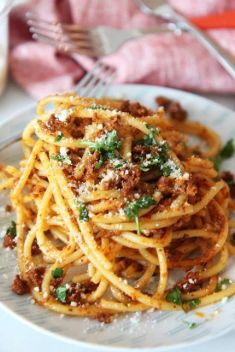 #11 Cheesy Chorizo Baked Chicken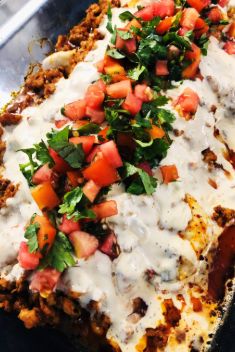 #12 Mexican Crustless Quiche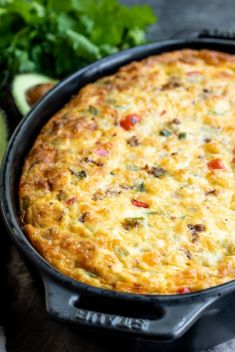 #13 Chorizo Dip Queso Fundido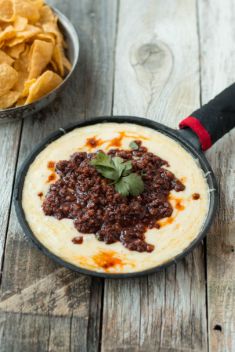 #14 Chorizo and Potato Tostadas with Fried Eggs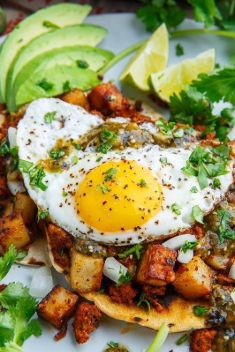 #15 Chorizo and Chicken Paella