Cheesesteak Sloppy Joes are here. If you are finding something savory and tangy for breakfast and lunch, just give these a try. They're now one of my family's favorite. Ready in less than 30 minutes, these surely help with morning when you get rush to get out of the door. Instead of having toast with a glass of meal, you can fill your stomach with these. Ready to give these a go?
Cheesesteak Sloppy Joes
Course: Breakfast, Brunch, Lunch
Cuisine: American
Difficulty: Easy
If you want to cut the carbs with these cheesesteak sloppy joes, just swap burger buns with cauliflower buns for lettuce wraps. Enjoy!
Ingredients
1 lb. ground beef

4 slices provolone

4 Hamburger buns

1/2 c. beef broth

2 tbsp. ketchup

1 tbsp. Worcestershire sauce

1 tbsp. vegetable oil

1 onion, chopped

2 bell peppers, chopped

1 Garlic clove, minced

1 tbsp. brown sugar

kosher salt

Freshly ground black pepper
Directions
Heat vegetable oil in a large skillet over medium heat. Add onion and bell peppers and cook, stirring often, until softened, about 5 minutes.
Stir in garlic and cook until fragrant, about 30 seconds, then add beef. Cook until no longer pink, breaking up, 6 to 8 minutes. Drain fat.
Stir in beef broth, ketchup, brown sugar, and Worcestershire and season generously with salt and pepper. Let simmer until most liquid has reduced and mixture is thick, 5 minutes.
Top beef with provolone and cover skillet with a lid to melt, about 2 minutes.
Remove from heat and add cheesy ground beef mixture onto hamburger buns.
Serve warm.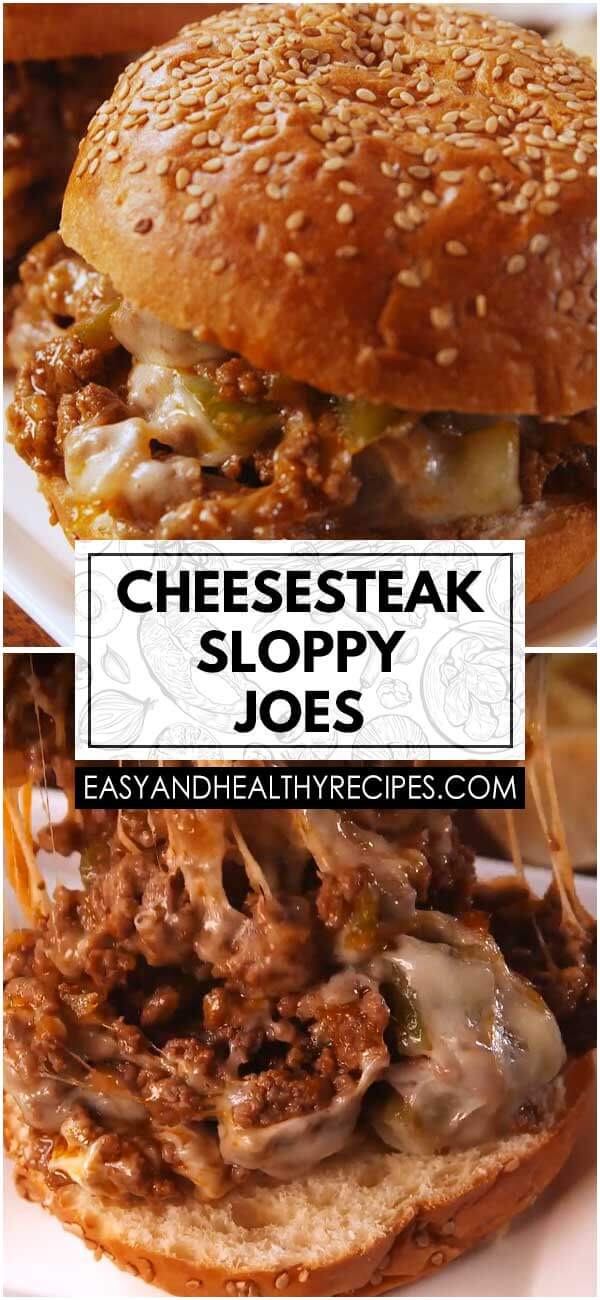 Source: https://www.delish.com/cooking/recipe-ideas/recipes/a54392/cheesesteak-sloppy-joes-recipe/