Cheesecake Stuffed Monkey Bread
If you are a lover of cheesecake filling, you should never miss this Cheesecake Stuffed Monkey Bread. It's a nutritious breakfast and a flavorful mid-lunch snack. My kids and I just love this bread so bad. It's not all because we have a sweet tooth. This bread itself is so good. Ready in 50 minutes, it's great to be made at weekend and small parties. Ready to give it a go?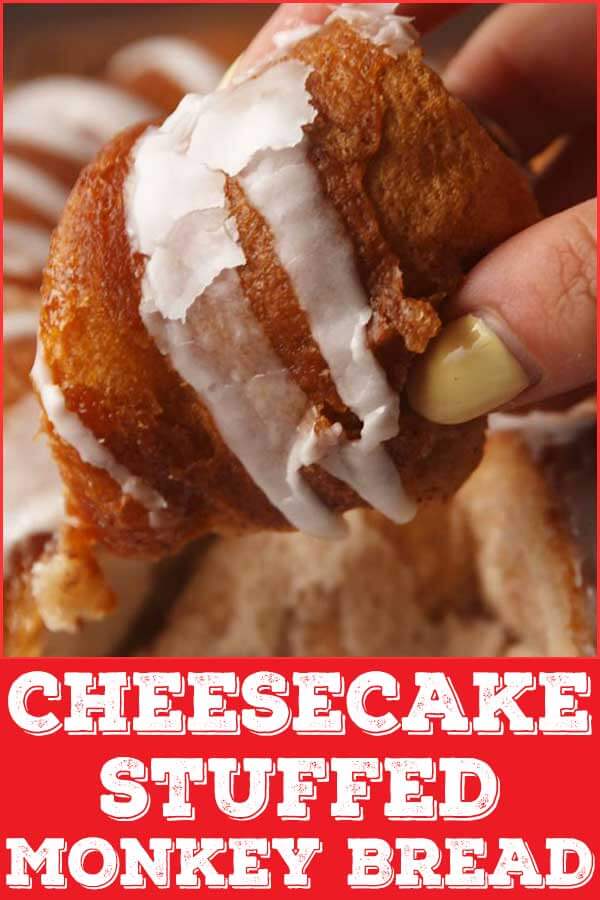 Cheesecake Stuffed Monkey Bread
Course: Breakfast, Brunch, Snacks
Cuisine: American
Difficulty: Medium
This cheesecake stuffed monkey bread is perfect to make all year. The point here is you get the recipe on hand and give it a try when you have an appetite.
Ingredients
1 tube refrigerated biscuit dough

1 8 oz. package cream cheese, cut into 16 pieces

3 tbsp. butter, melted

2 tbsp. milk

1/2 c. sugar

1 tsp. cinnamon

3/4 c. powdered sugar
Directions
Preheat oven to 350 degrees F and grease a bundt pan with cooking spray.
Cut biscuits in half horizontally. Brush with melted butter, and sprinkle with sugar and cinnamon on both sides.
Wrap biscuits around cream cheese squares. Place them evenly around bundt pan.
Bake until golden, about 40 minutes. Let cool slightly and transfer onto serving platter.
To make glaze. Combine powdered sugar and milk in a small bowl combine. Whisk until smooth.
Drizzle with glaze and serve.
Recipe Video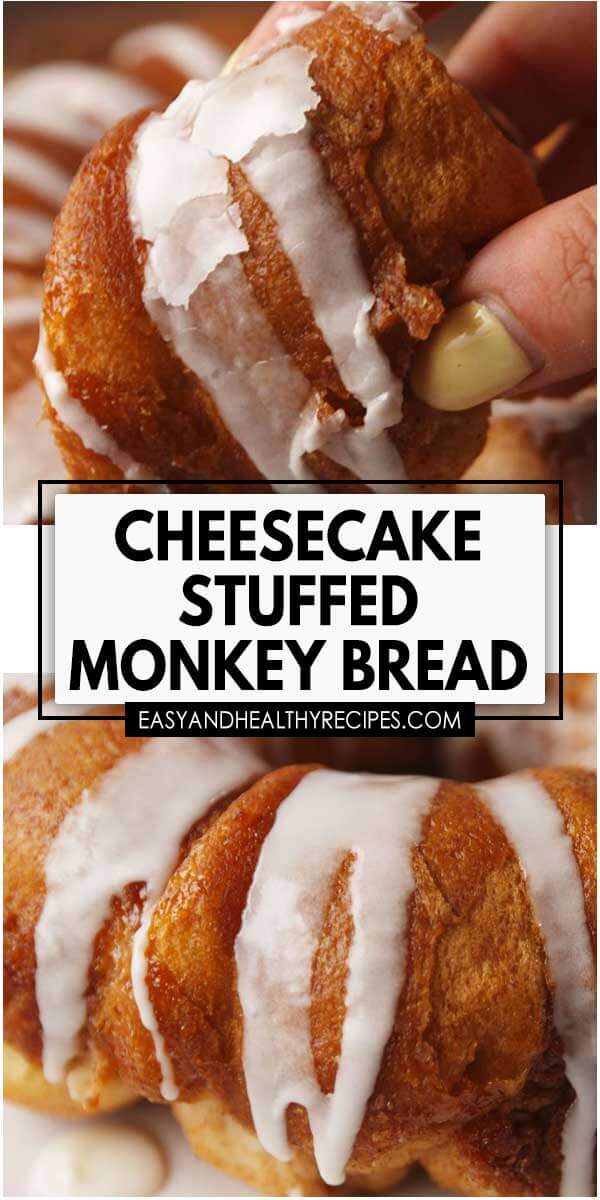 Source: https://www.delish.com/cooking/recipe-ideas/recipes/a55626/cheesecake-stuffed-monkey-bread-recipe/