Crustless Pepperoni Pizza
A pizza itself packed with flavors and texture without having a pizza dough crust? It certainly happens with this Crustless Pepperoni Pizza. It's made with mozzarella (as the crust), topped with grated parmesan and pepperoni slices, and cooked with a lid until cheese is completely melted and edges are golden. Amazingly, you pizza is ready in just 15 minutes. Perfect for quick yet tasty snack and breakfast, right?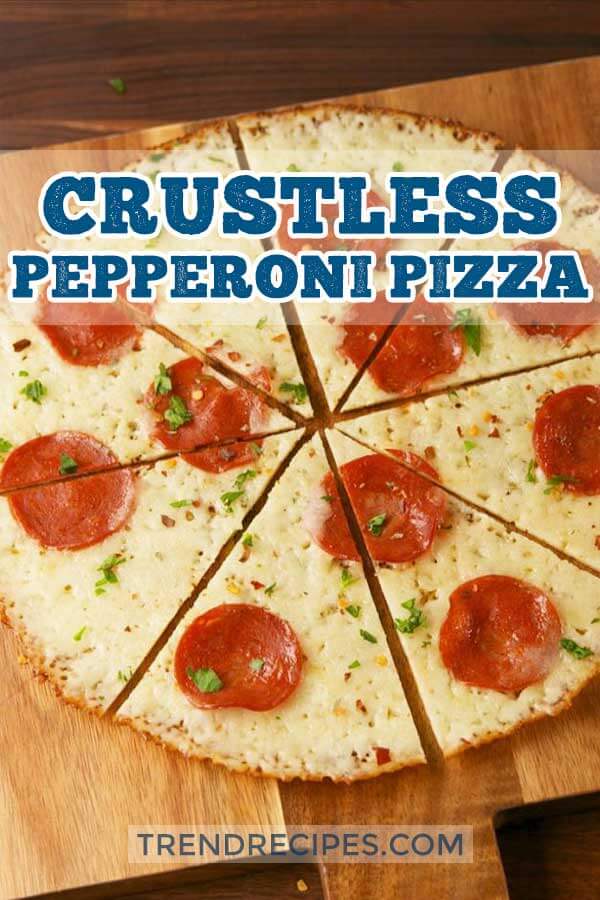 Crustless Pepperoni Pizza
Course: Lunch, Dinner
Cuisine: American
Difficulty: Easy
If you are a finding delicious yet low-in-carb pizza recipe, just give this crustless pepperoni pizza a go. Enjoy!
Ingredients
1 3/4 c. shredded mozzarella

1/4 c. freshly grated Parmesan

10 slices pepperoni

1/2 tsp. oregano

Pinch of red pepper flakes

1 tsp. chopped parsley

1/2 c. marinara, heated, for dipping (optional)
Directions
Place mozzarella, in an even layer, in an 8″ nonstick skillet over medium heat. Top with Parmesan and pepperoni. Cover with a lid and cook until cheese is completely melted and edges are golden, about 8 minutes.
Top with oregano and red pepper flakes and remove from heat.
Let cool for 3 minutes then transfer onto plate.
Garnish with parsley and slice. Serve with marinara, if using, for dipping.
Recipe Video
Source: https://www.delish.com/cooking/recipe-ideas/recipes/a57498/crustless-pepperoni-pizza-recipe/