Packed with flavors and fun to eat, this Giant Pizza Bagel is the "star" of the show when it's served. Baked bread let cool, sliced in half lengthwise, spread with pizza sauce all over the cut side, topped with cheese and pepperoni, seasoned with oregano, and bake until cheese is melty and pepperoni are crisp. Who can resist it? When I treat my guest at game day viewing party with this, they all fell for it. Yummy!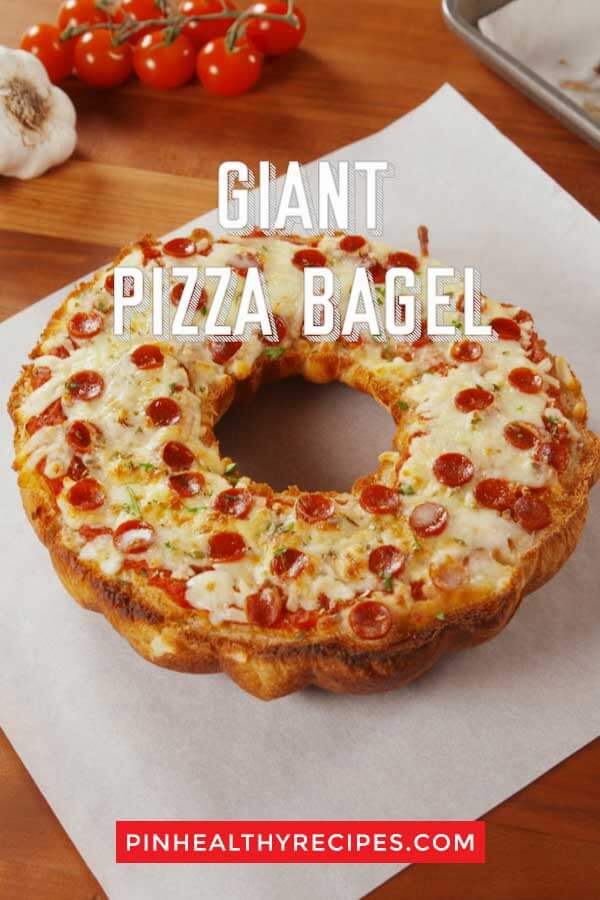 Giant Pizza Bagel
Course: Lunch, Snacks, Breakfast
Cuisine: American
Difficulty: Easy
Weekend is coming, why don't you make this delicious and creative pizza bagel for your kids? It would be a big treat for them!
Ingredients
2 (11-oz.) tubes refrigerated bread dough

2 c. mozzarella

1/2 c. mini pepperoni

2 c. pizza sauce

1 tsp. oregano

1 tbsp. Chopped parsley, for garnish

Cooking spray, for pan
Directions
Preheat oven to 350°F. Spray a bundt pan with cooking spray.
Place bread dough into bottom of the pan and pinch all ends together to form a single ring.
Bake until golden brown and cooked through, about 25-30 minutes. Let cool for 5 minutes, then transfer onto cooling rack to cool completely.
Once bread is cool, slice in half lengthwise. Spread pizza sauce evenly on cut side of bread, then top with cheese and pepperoni. Season with oregano and bake until cheese is melty and pepperoni are crisp, 12 to 15 minutes. If desired, switch oven to broil and cook 2 minutes more.
Top with parsley, slice and serve.
Recipe Video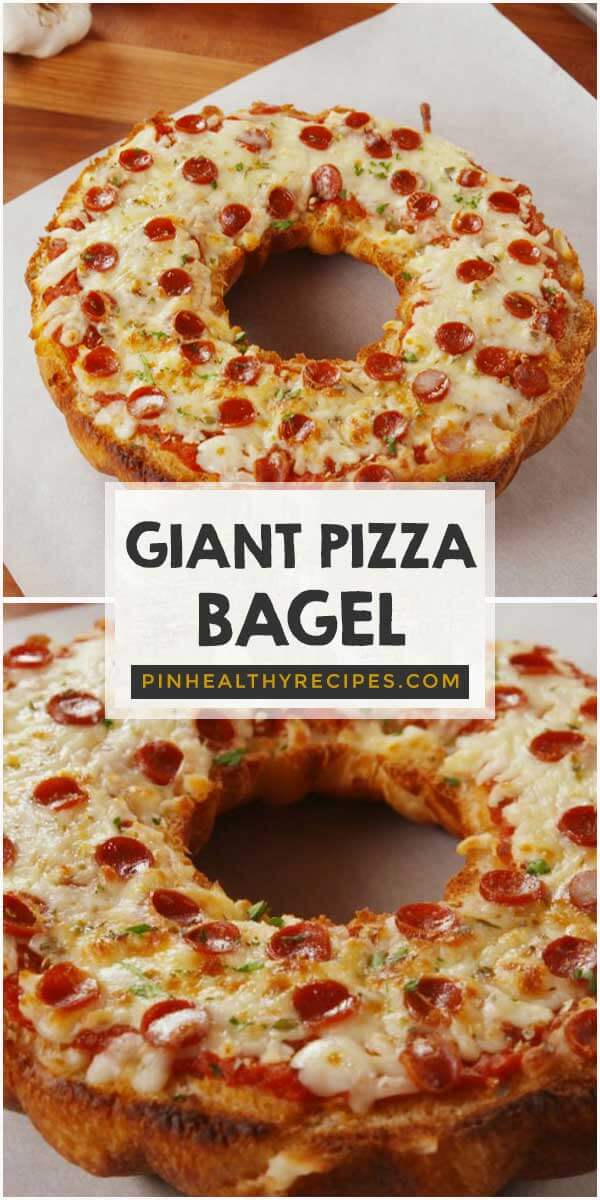 Source: https://www.delish.com/cooking/recipe-ideas/recipes/a58689/giant-pizza-bagel-recipe/