Keto meals are no longer boring with this Zucchini Pizza Crust. Packed with flavors and nutritional values, this pizza is enough for a good lunch and dinner. Baked zucchini pizza crust mixture spread with pizza sauce sprinkled with mozzarella and pepperoni on top, and baked cheese is melted and crust is crispy. Who can resist it? I know that I can't although I'm not on keto. Yummy!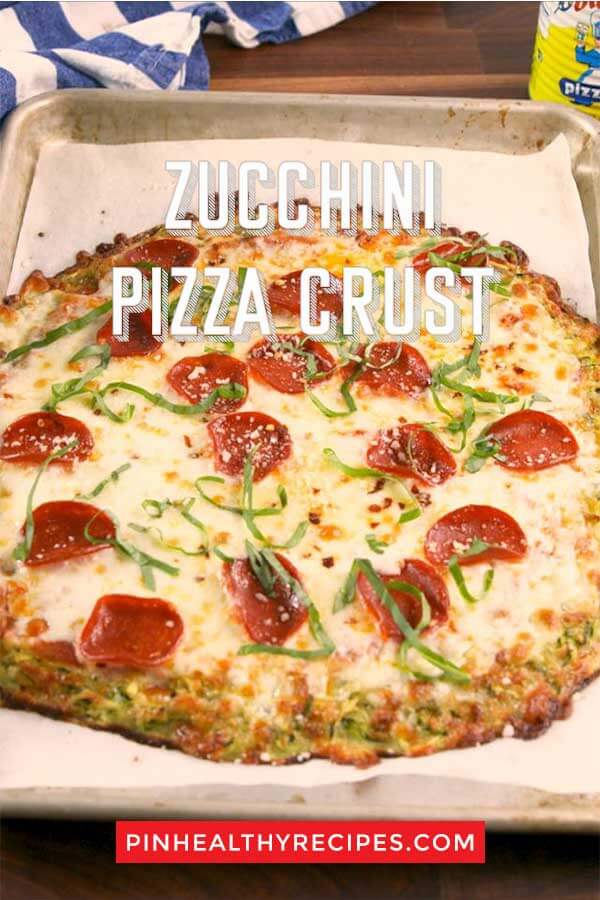 Zucchini Pizza Crust
Course: Dinner, Lunch
Cuisine: American
Difficulty: Easy
This zucchini pizza crust is perfect to make all year. Ready in just 50 minutes, you can definitely serve these for busy meals.
Ingredients
3 medium zucchini, or about 4 cups grated zucchini

1 large egg

3 c. shredded mozzarella, divided

1/2 c. grated Parmesan

1/4 c. pizza sauce

1/4 c. pepperoni

1/4 c. cornstarch

2 cloves garlic, minced

1/2 tsp. dried oregano

kosher salt

Freshly ground black pepper

Pinch red pepper flakes, for garnish

Basil, for garnish
Directions
Preheat oven to 425ºF and prepare a baking sheet lined with parchment.
Grate zucchini on a box grater or in a food processor. Using cheesecloth or a dish towel, remove excess moisture out of zucchini.
Add zucchini, egg, garlic, oregano, 1 cup mozzarella, Parmesan, and cornstarch to a large bowl. Season with salt and pepper and stir until completely combined.
Pour "dough" onto prepared baking sheet and pat into a crust. Bake until golden and dried out, 25 minutes.
Spread pizza sauce over crust, top with remaining mozzarella and pepperoni. Bake until cheese is melted and crust is crispy, about 10 minutes more.
Garnish with red pepper flakes and basil. Serve immediately.
Recipe Video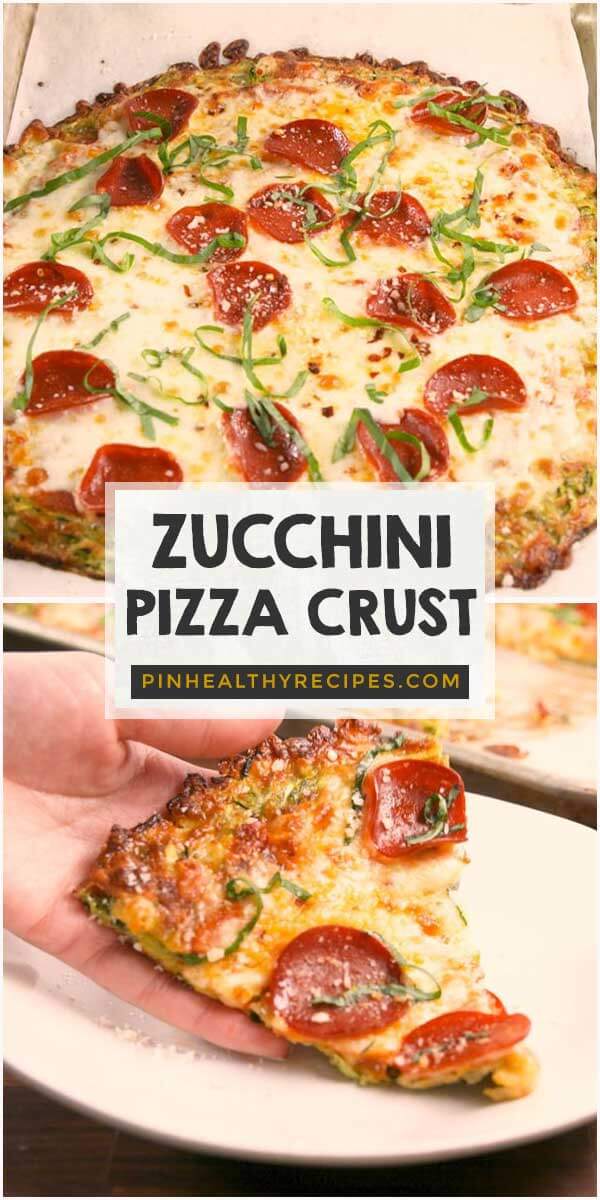 Source: https://www.delish.com/cooking/recipe-ideas/recipes/a58080/zucchini-pizza-crust-recipe/