Cheesy Taco Stuffed Shells
This is my family's new favorite! Taco stuffed shells! Jumbo pasta shells are stuffed with ground beef that is mixed with water, taco seasoning, salsa and shredded cheddar cheese. Loaded with taste, flavor and nutrition, these incredibly rejoice our taste buds, especially our picky kids. They actually go crazy for them and ask me to make them more often. I do believe that this is one of the best compliments to any "chef of home".
Let's me talk more about why this taco dish is much preferred in my family. We all have cravings for beef. In other words, we love trying different meals with beef. Ground beef, beef stroganoff, beef bourguignon, beef and rice, Cajun butter steak bites, stuffed steak tenderloin, and some other are served at our meal. These really fit our taste!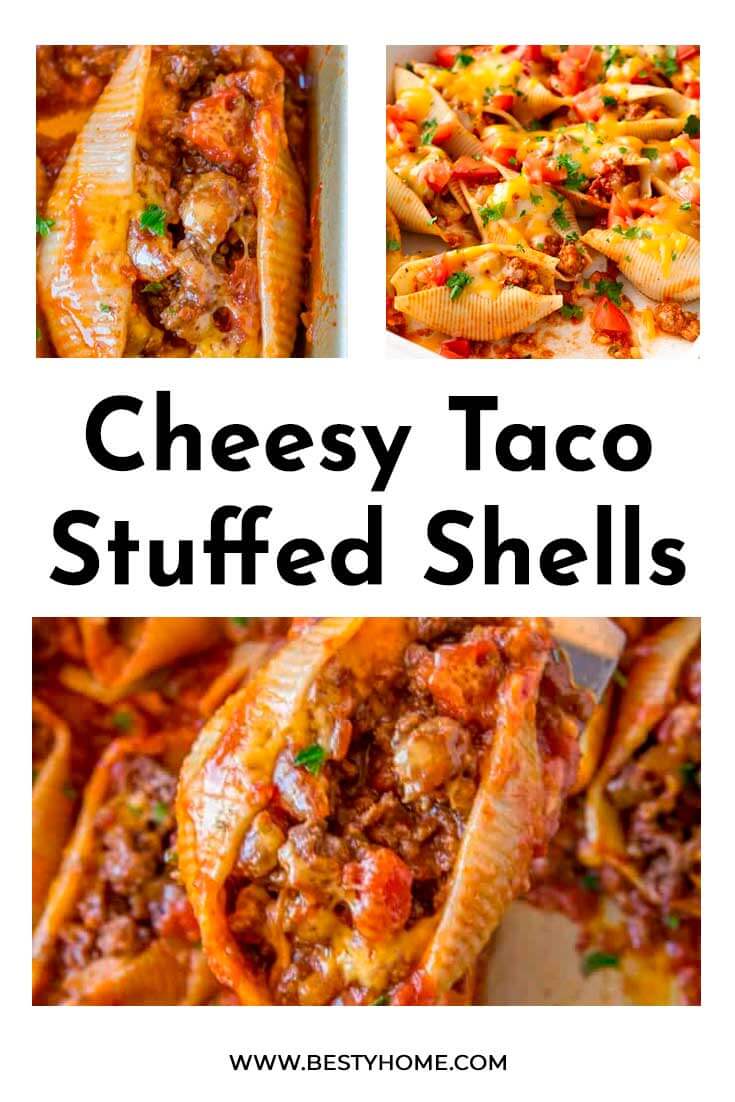 I was recommended these cheesy taco stuffed shells by my sister. When she and I were sharing about our cooking, she suggested it for me. My sister is a big fan of taco seasoning. She falls in love with its flavor, taste and super impressive color. That's what enables it to build up the appetite of eaters. She made this dish for her family and it really got them into. And, there is no reason why I do not give it a try, right?
It's worth mentioning that these taco shells are made with only six ingredients, including 2/3 cup of water. Jumbo pasta shells, ground beef, taco seasoning, jarred salsa and cheddar cheese are all what you need to have on your cart. Just need 5 minutes to do the shopping. If you guys are finding something good yet easy to make, these are the way to go. They deal well with busy week day dinners and lazy weekend meals. Definitely!
One more plus point of this dish is that it's available on the dining table in just 30 minutes. I think that it's worth spending to have a delicious and nutritious meal right at home. When you're constantly tired after work, you may also get packaged or fast foods for meals. However, these are not as healthy and tasty as those made by you.
Cheesy taco stuffed shells are also a great suggestion for pasta lovers. If you no longer want skillet chicken pasta or skillet shrimp pasta for dinner, these are the way to go. The same food will taste different when cooked in a different way. Just "pamper" your craving for pasta with it!
Jalapeno Popper Chicken Casserole
Cappuccino Swirl Cookies
Pizza Toast
Cheesy Taco Stuffed Shells
Course: Main
Cuisine: Mexican
Difficulty: Easy
Taco Stuffed Shells made with jumbo pasta shells, salsa, cheese and taco meat are the perfect EASY weeknight meal that you can prepare ahead of time too!
Ingredients
1 pound ground beef

12 ounces jumbo pasta shells

1 packet taco seasoning

1 cup shredded cheddar cheese, divided

2/3 cup water

1 1/2 cups jarred salsa, divided
Directions
Preheat the oven to 350 °F.
Place pasta shells in a pot and cook according to the directions on the box and drain. Remove from the pot and drain.
In another pot, add ground beef and brown well. Drain the fat.
Pour taco seasoning and water into the pot, stir and cook until water is gone.
Add in 1 cup salsa and 3/4 cup cheese. Stir well.
Stuff cooked jumbo taco shells with prepared filling. Spread them with remaining salsa and cheese.
Bake in a covered pan for 15 minutes.