Adding zucchini to bread is one of my favorite recipes for zucchini. The reason is simple. It's an excellent source of vitamins and minerals. Zucchini Cheesy Bread is then recommended here. It's made with grated zucchini, eggs, grated parmesan, shredded mozzarella, cornstarch, dried oregano, and salt and pepper. Coming out tasty and flavorful, this bread is an appealing breakfast and snack.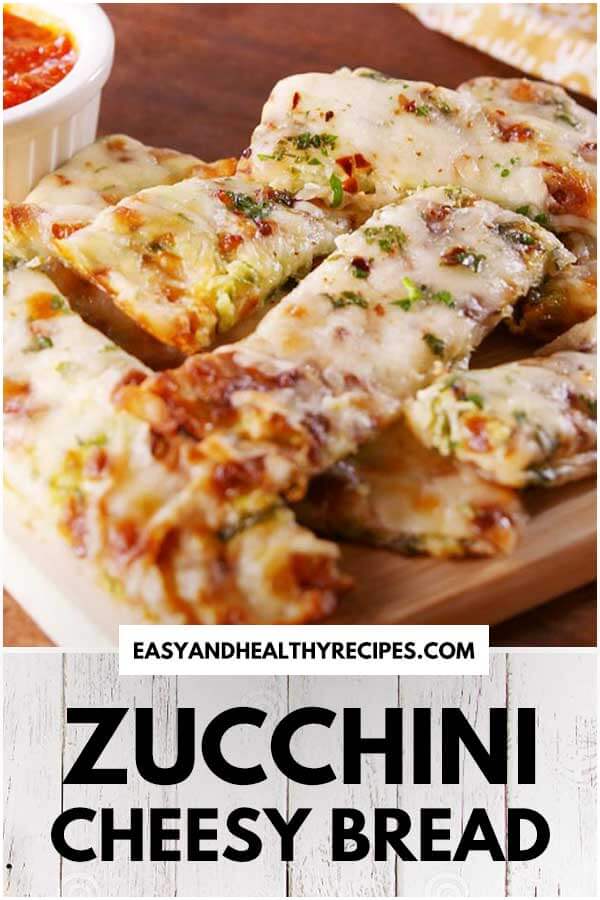 Zucchini Cheesy Bread
Course: Breakfast, Brunch
Cuisine: American
Difficulty: Medium
If you are a homemade bread lover, just spice up your baking time with this zucchini cheesy bread. It gets me hooked, and hopefully, makes you fall for.
Ingredients
3 medium zucchini, or about 4 cups grated zucchini

3 c. shredded mozzarella, divided

1/2 c. freshly grated Parmesan

1/4 c. cornstarch

2 large eggs

2 cloves garlic, minced

1/2 tsp. dried oregano

pinch of crushed red pepper flakes

2 tsp. Freshly Chopped Parsley

kosher salt

Freshly ground black pepper

Marinara, for dipping (use Sugar Free if you're Keto!)
Directions
Preheat oven to 425º F and prepare a baking sheet lined with parchment.
Grate zucchini; using a box grater or in a food processor. Remove excess moisture out of zucchini.
Add zucchini, eggs, garlic, oregano, 1 cup mozzarella, Parmesan, and cornstarch to a large bowl. Season with salt and pepper and stir until completely combined.
Pour "dough" onto prepared baking sheet and flatten into a crust. Bake until golden and dried out, 25 minutes.
Top with remaining 2 cups mozzarella, crushed red pepper flakes, and parsley and bake until cheese is melted, 8 to 10 minutes more.
Slice and serve with marinara.
Recipe Video
Source: https://www.delish.com/cooking/recipe-ideas/recipes/a54806/zucchini-cheesy-bread-recipe/