Jalapeno Popper Chicken Casserole
My family has cravings for chicken! Fried chicken, roasted chicken, grilled chicken, baked chicken, chicken stew, chicken curry, chicken tenders, chicken soups, chicken salads and chicken casseroles all get us hooked. We even eat chicken the whole week without getting bored. The point here is just to make different meals with it. Yummy!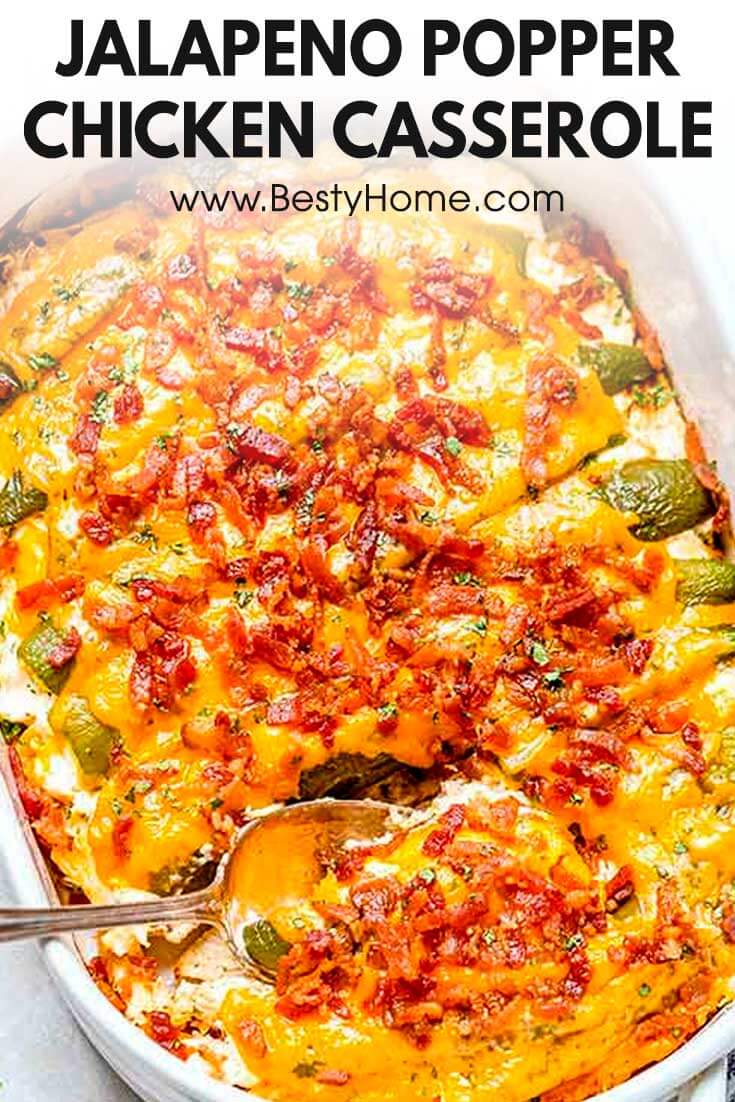 Chicken is a versatile food and is easy to cook. It's additionally rich in protein while containing less carbs than other meats (beef, pork,..) and seafood. It means that chicken can serve as a staple food in the diet of low-carb and keto eaters. Those who are adopting healthy or clean-eating diet and lifestyle can definitely give this poultry a try.
And, this article is about one of the "bestest" chicken dishes I've tasted. Jalapeno Popper Chicken Casserole. I first tried it when I was invited for dinner by a friend of mine. She is also a loyal fan of chicken and more importantly, fond of cooking. I went crazy for it right with the first bite as it nearly melted in my mouth. Then, I asked her for the recipe to make it at home. Can you guess the reaction of my family toward it? They actually fell for it!
Chicken and jalapeno poppers? They are such a perfect combination! Tender chicken breast is layered with cream cheese, then topped with fresh jalapeño peppers and rich cheddar cheese, and finished off with the sprinkles of crispy bacon. And a ridiculously delicious and eye-catching chicken dish is waiting for you!
If you love jalapeño poppers as an appetizer, you should never miss this jalapeno popper chicken casserole. It's a great choice for both weekend meals and friend or family gatherings. Serving them alongside bowls of rice, pasta, noodle, quinoa, mashed potatoes or vegetables (baked or roasted), you will have a complete dinner.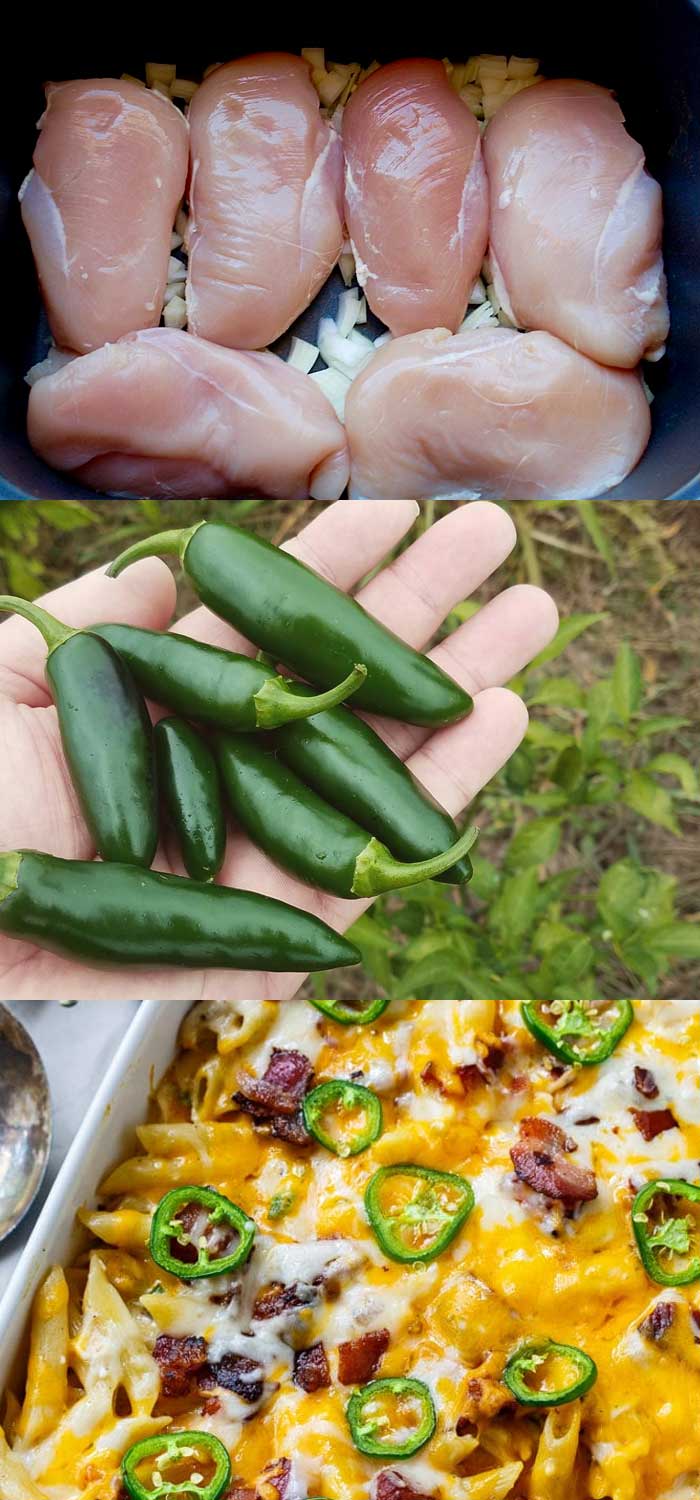 Christmas is coming! It's time to light up your kitchen with delicious foods. Then, why don't you treat your family (and guests) with this chicken casserole? Hearty, delicious and flavorful, this casserole is bound to rejoice the taste buds of all. To best immerse into the festive spirit, you should serve them with a favorite Christmas drink. Cranberry apple cider sangria is a great choice!
Jalapeno popper chicken casserole look super duper impressive but are way easier to make than you think. Just lay chicken breasts flat a casserole dish, add in seasonings, spread with cream cheese, then jalapeno poppers and top with cheese. Place in the preheated oven to bake and sprinkle with bacon 5 minutes before it's done.
Easy, right? You can definitely make a great job with it even when you're not much good at cooking.
Jalapeno Popper Chicken Casserole
Course: Dinner
Cuisine: American
Difficulty: Medium
Jalapeno Popper Chicken Casserole – This recipe is naturally gluten free, and friendly for keto diets and low carb .
Ingredients
2 lbs chicken breast boneless skinless, (about 3-4 chicken breasts)

1/2 pound jalapeño peppers fresh, about 5-6 peppers

8 oz cream cheese, softened

4 oz sharp cheddar cheese, grated

1/2 cup crispy bacon, crumbled

1/2 tsp garlic powder
Directions
Preheat the oven to 375˚F.
Place chicken breasts in a casserole baking dish. Season them with the garlic powder then spread cream cheese over them evenly.
Wash the jalapeño peppers and then cut the tops off. Remove the seeds and stems if you want it milder, or leave some if you want more spice. Cut into strips and spread them over the cream cheese. Sprinkle cheddar cheese on top.
Place the casserole in the preheated oven and bake for 40-45 minutes. Remove from oven 5 minutes before cooking is complete and sprinkle with bacon. Bring back to the oven and continue baking. Chicken is done when cooked through to an internal temperature of 165˚F.
Serve warm with a side of potatoes, veggies, or a baked potato.
Store the leftovers in an airtight container. Keep it in the refrigerator for 3-4 days or in the freezer for up to a month.