Finding a recipe to make your egg meals to the new level? This Cheesy Egg Toast is right up your street. Create a well at the center of bread slices, lay 3 pieces bacon all around the well, crack in an egg, sprinkle with shredded cheddar, and bake cheese is melty and egg white is set. Coming out tasty, flavorful, and fun, this egg toast surely gets you hooked. Yummy!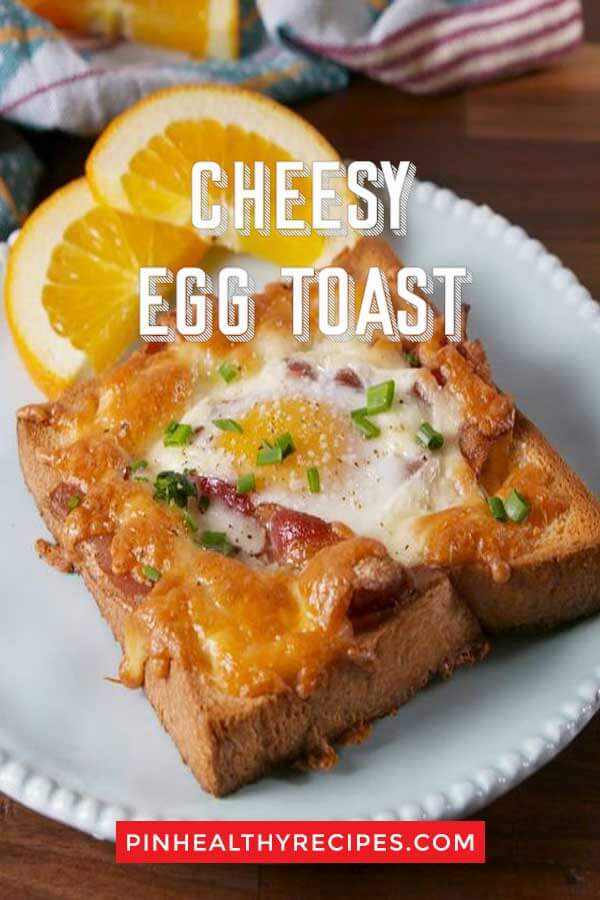 Cheesy Egg Toast
Course: Breakfast, Brunch
Cuisine: American
Difficulty: Easy
This cheesy egg toast is perfect to make all year. Ready in 25 minutes, this toast make breakfast and snack time tastier and easier.
Ingredients
4 slices thick sliced bread

4 large eggs

1 c. shredded white Cheddar

4 slices bacon

2 tbsp. finely chopped chives
Directions
Preheat oven to 375°F and prepare a small baking sheet lined with parchment paper.
Transfer bread on baking sheet and make a well in the center of each slice, using the underside of a spoon.
Place 3 pieces bacon around the well and crack an egg in the center.
Sprinkle cheese all around the egg and bake for 12 minutes for a runny yolk, to 15 minutes for a more firm one.
Remove from oven, season with salt and pepper and garnish with chives. Serve immediately.
Recipe Video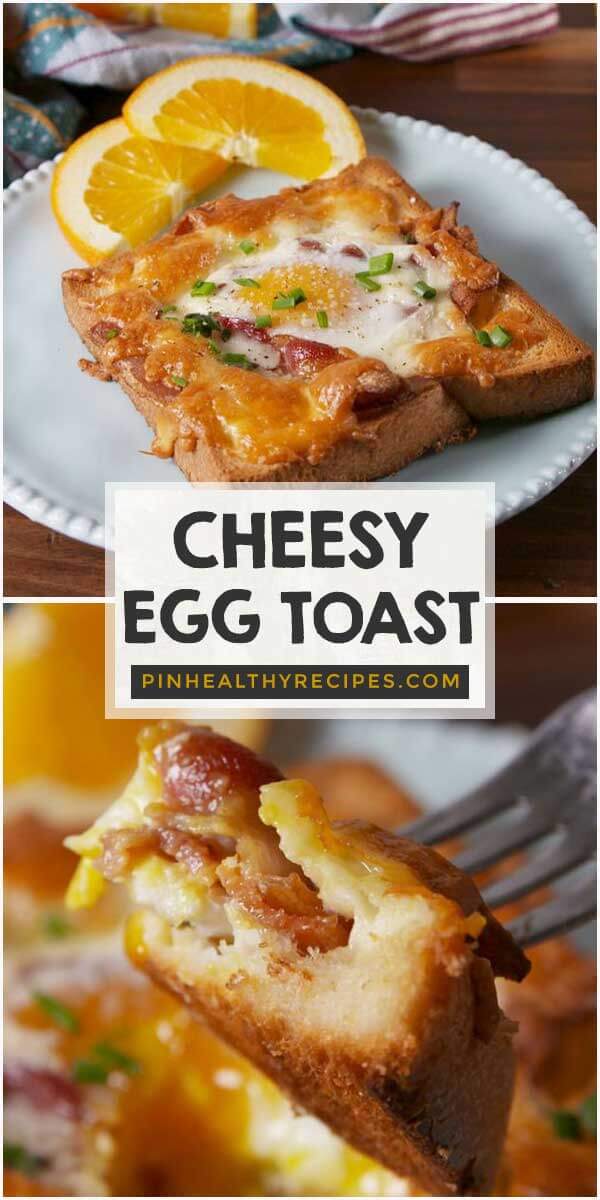 Source: https://www.delish.com/cooking/recipe-ideas/recipes/a57903/cheesy-egg-toast-recipe/