Apple Chips are one of the best snacks of all time. It's easy to understand why. These chips are crispy, sweet and tangy. As apples are packed with vitamins and minerals, these chips are then super healthy. If you love apples or are just finding something good to make with them, just give these apple chips a go. I find it worth and hopefully, you do, too.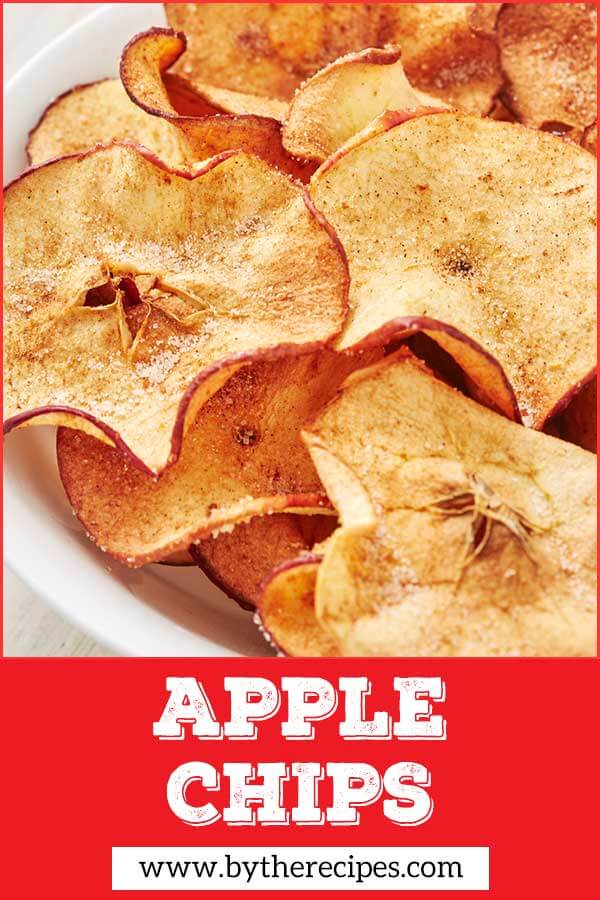 Apple Chips
Course: Snacks
Cuisine: American
Difficulty: Easy
Weekend is coming, just treat your kids with these apple chips. Flavorful and fun to eat, these will get your kids hooked.
Ingredients
2 apples, thinly sliced

1/2 tsp. cinnamon

2 tsp. sugar
Directions
FOR OVEN
Preheat oven to 200°F. Place a cooling rack onto a baking sheet.
Add apple, sugar and cinnamon in a large bowl, toss to combine.
Transfer apples slices onto baking sheet, making sure not to overlap.
Bake for 2-3 hours, flipping apples halfway through; until apples are dried out but still pliable.
Remove and let cool. Apples will continue to crisp while cooling.
FOR AIR FRYER
dd apple, sugar and cinnamon in a large bowl, toss to combine.
Working in batches, place apples in a single layer in basket of air fryer (some overlap is okay).
Bake at 350° for about 12 minutes, flipping every 4 minutes.
Recipe Video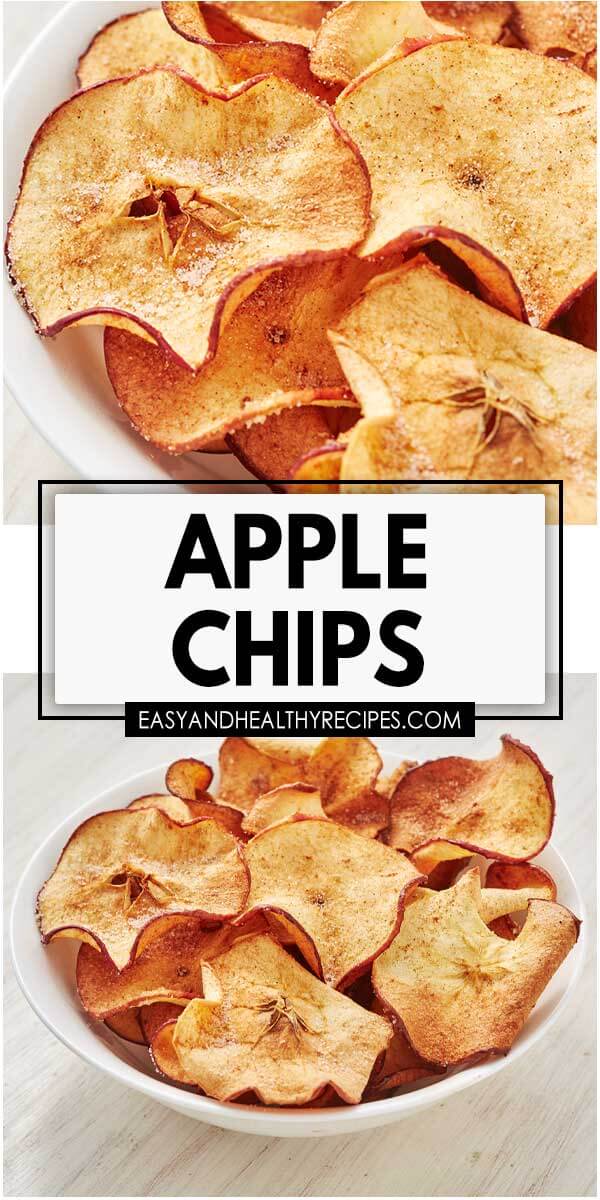 Source: https://www.delish.com/cooking/recipe-ideas/recipes/a55596/healthy-apple-chips-recipe/