This Bloomin' Brie Bread is a prefect food to feed a hungry crowd at small parties. It's flavorful and incredibly fun to eat. When I treated my guests at weekend gathering with this bread, they all fell in love with it. Some even asked me for the recipe to make it at home. If you also get interested in, do not hesitate to give it a go. Enjoy!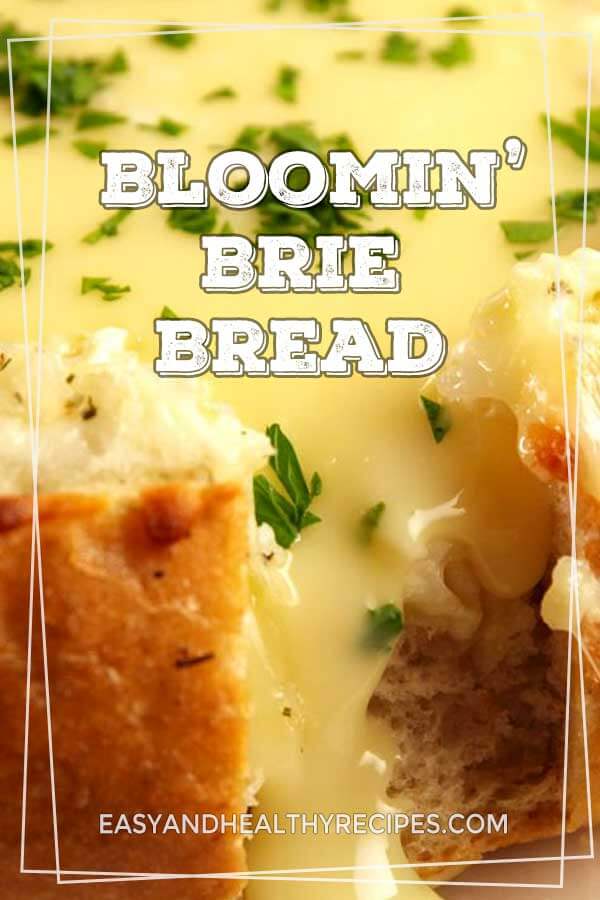 Bloomin' Brie Bread
Course: Snacks
Cuisine: American
Difficulty: Easy
This bloomin' brie bread is great for brunch and snack. I just love it so bad and make it at least once a month.
Ingredients
1 boule

1 12-oz. wheel brie, top rind removed

3/4 c. shredded mozzarella

2 tbsp. olive oil

1/2 tsp. garlic powder

1/2 tsp. Italian seasoning
Directions
Preheat oven to 350°F.
Add oil, garlic powder, and Italian seasoning to a small bowl, whisk together to combine.
Cut off top quarter of bread. Place wheel of brie on top of the bread and use a paring knife to trace around it. Scoop out inner circle of bread. Brush oil mixture on inside of bread.
Carefully cut down around edges of bread to create slices that you will tear after baking.
Sprinkle with about 1/2 cup mozzarella, place brie on top, then sprinkle with remaining mozzarella. Place bread top on top of cheese.
Bake until cheese is melty and bread is toasty, about 20 minutes. Serve warm.
Recipe Video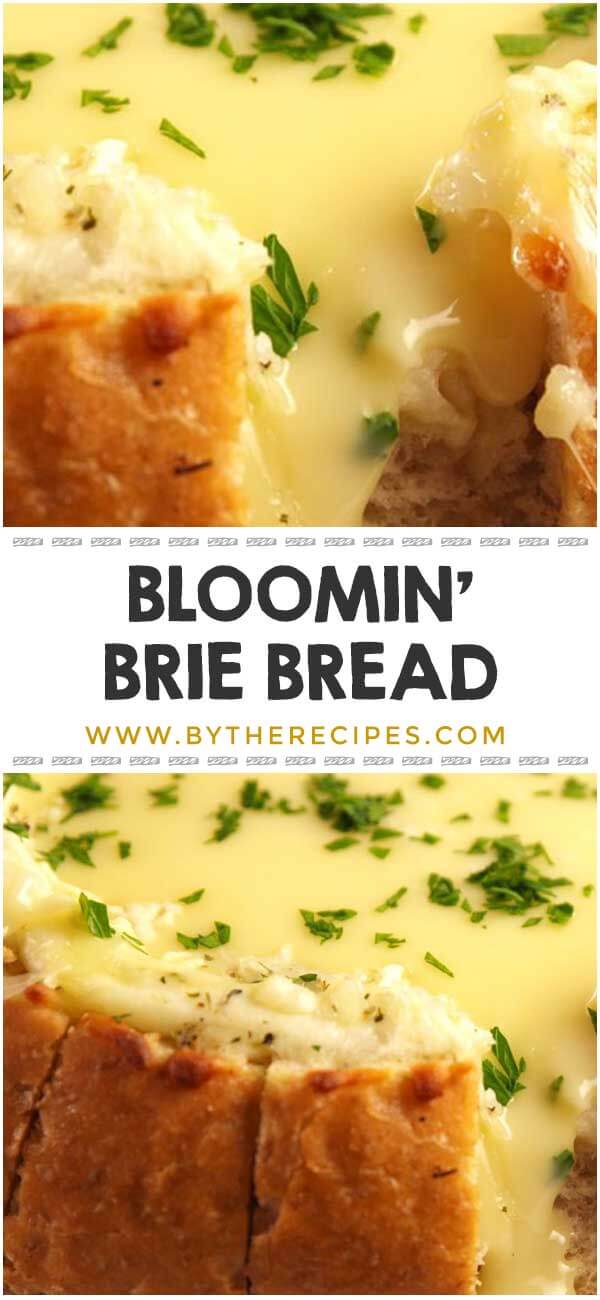 Source: https://www.delish.com/cooking/recipe-ideas/recipes/a56271/bloomin-brie-bread-recipe/