I love adding banana to bread. It makes the bread healthier and more flavorful. That's why they are a preferred food for breakfast and snack. This Nutella Banana Bread is then recommended here. It's made with melted butter, granulated sugar, egg, sour cream, vanilla extract, mashed banana, and slightly melted Nutella. The way to make it is here. Just give it a try if you get interested!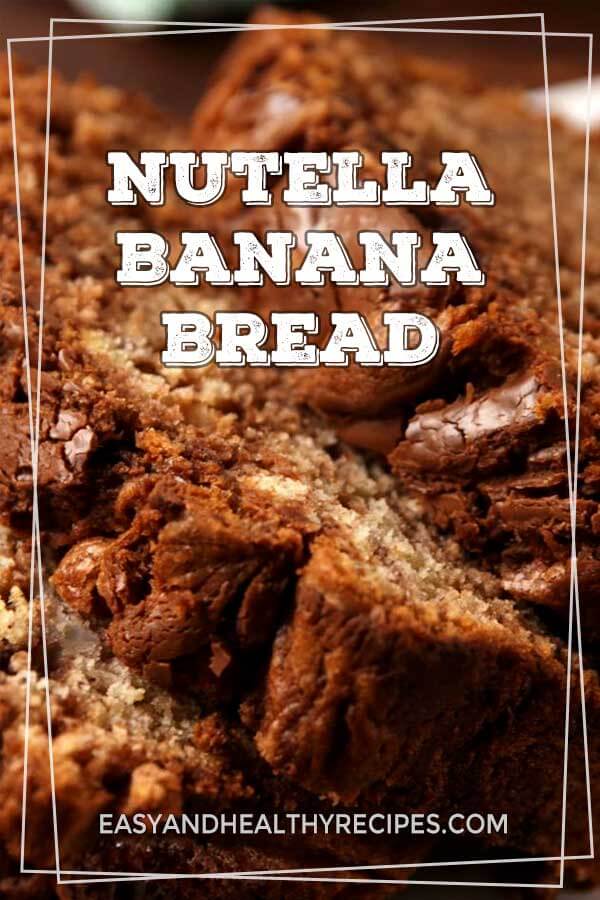 Nutella Banana Bread
Course: Breakfast, Snacks
Cuisine: American
Difficulty: Easy
If you are finding a good recipe for bread, this Nutella banana bread is the way to go. Enjoy!
Ingredients
3 ripe bananas, mashed

3/4 c. Nutella, melted slightly in microwave

2 c. all-purpose flour

1 large egg plus 1 egg yolk

1/4 c. sour cream

1 tsp. vanilla extract

1 tsp. baking soda

1/2 tsp. kosher salt

1/2 c. (1 stick) unsalted butter, melted

1 c. granulated sugar
Directions
Preheat oven to 350ºF. Prepare a loaf pan lined with parchment paper and grease with cooking spray.
Combine flour, baking soda, and salt in a large bowl. Set aside.
Combine butter, sugar, egg and egg yolk, sour cream, and vanilla in another large bowl. Add mashed bananas and stir until combined.
Gradually add dry ingredients to wet ingredients until just combined. Fold in about ½ cup of Nutella, making sure not to stir too much. You want the Nutella to swirl!
Pour batter onto prepared loaf pan, then drizzle remaining Nutella on top and swirl with a knife.
Bake until a toothpick comes out clean, about 1 hour. Let cool 10 minutes in pan, then transfer onto a cooling rack to cool completely.
Slice and serve.
Recipe Video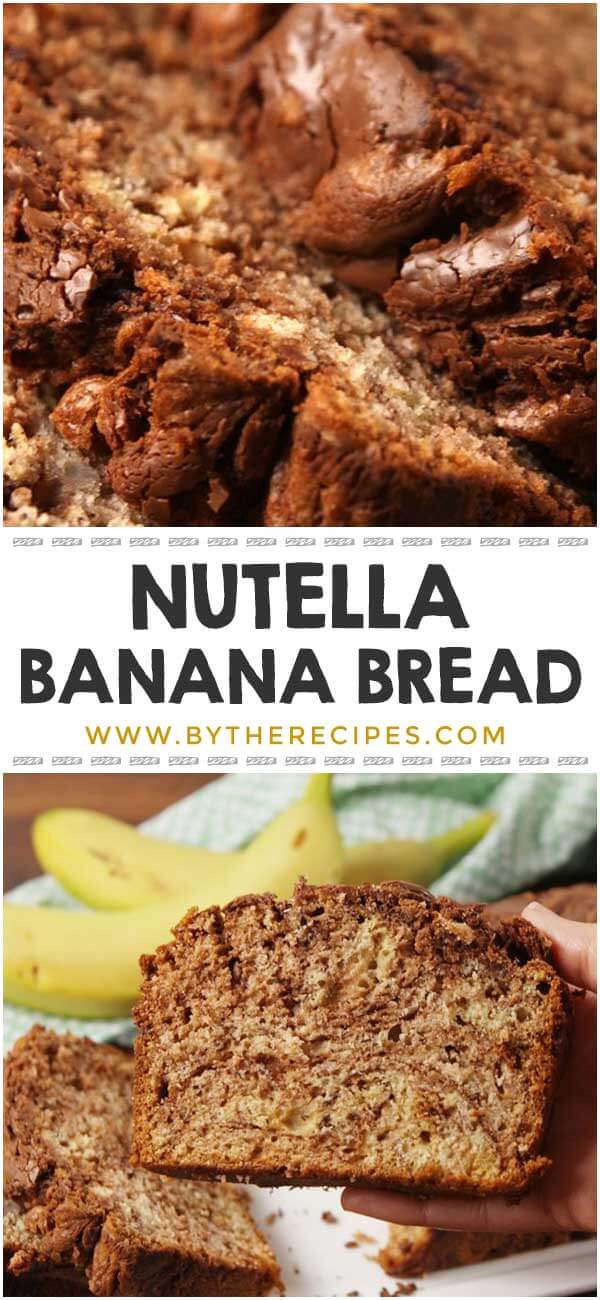 Source: https://www.delish.com/cooking/recipe-ideas/recipes/a55552/nutella-banana-bread-recipe/