This Focaccia is the breakfast of your dream. My kids and I also love feeding our stomach with this break at snack time. Added in fresh rosemary leaves and crunchy sea salt, this bread comes out tasty and tangy. To make it more appealing, you may even make it with sesame seeds, cheese, olives, sun-dried tomatoes, spice mixes like za'atar, even caramelized onions or roasted red peppers. Just make one that best fits your taste buds!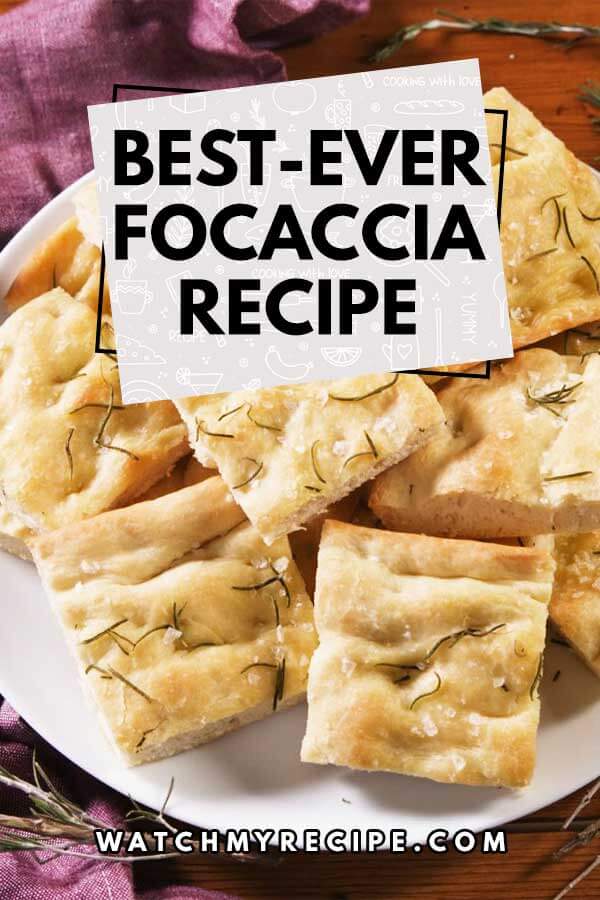 Focaccia Bread
Course: Breakfast, Snacks
Cuisine: American
Difficulty: Easy
Weekend is coming, why don't you make this Focaccia bread for your kids? It would make them fall in love with!
Ingredients
3 1/4 all-purpose flour, plus more as needed

1 (0.25-oz.) packet (or 2 ¼ tsp.) active dry yeast

2 tbsp. fresh rosemary leaves

1 1/4 c. water

1 tsp. granulated sugar

2 tsp. kosher salt

1/2 c. extra-virgin olive oil

Flaky sea salt
Directions
Place water in a small, microwave-safe bowl or glass measuring cup. Microwave until lukewarm, about 40 seconds.
Add sugar and stir to dissolve, then sprinkle over yeast and stir to combine. Let sit until frothy, about 15 minutes.
Spray a large bowl with 2 tablespoons olive oil. In another large bowl, add flour, salt, and 2 more tablespoons olive oil. Pour in yeast mixture, then mix with a wooden spoon until everything is combined.
Knead against the side of the bowl until dough comes together in a loose ball, then place on a lightly floured work surface and knead until elastic and smooth, about 5 minutes more.
Transfer dough to greased bowl and toss to coat dough in oil. Cover with plastic wrap and let rise until doubled in size, about 1 hour.
Preheat oven to 400°. Grease a 9"-x-13" baking sheet evenly with 2 more tablespoons olive oil.
Lightly punch down dough to deflate slightly, then transfer to prepared baking sheet. Press with your fingers to stretch and guide dough to the edges of the sheet, making indentations all over as you go.
Drizzle with 2 more tablespoons olive oil on top and brush to coat, then sprinkle all over with rosemary and flaky salt. (For an even crunchier golden top, feel free to use more olive oil!)
Bake until focaccia is puffy and golden, about 25 minutes.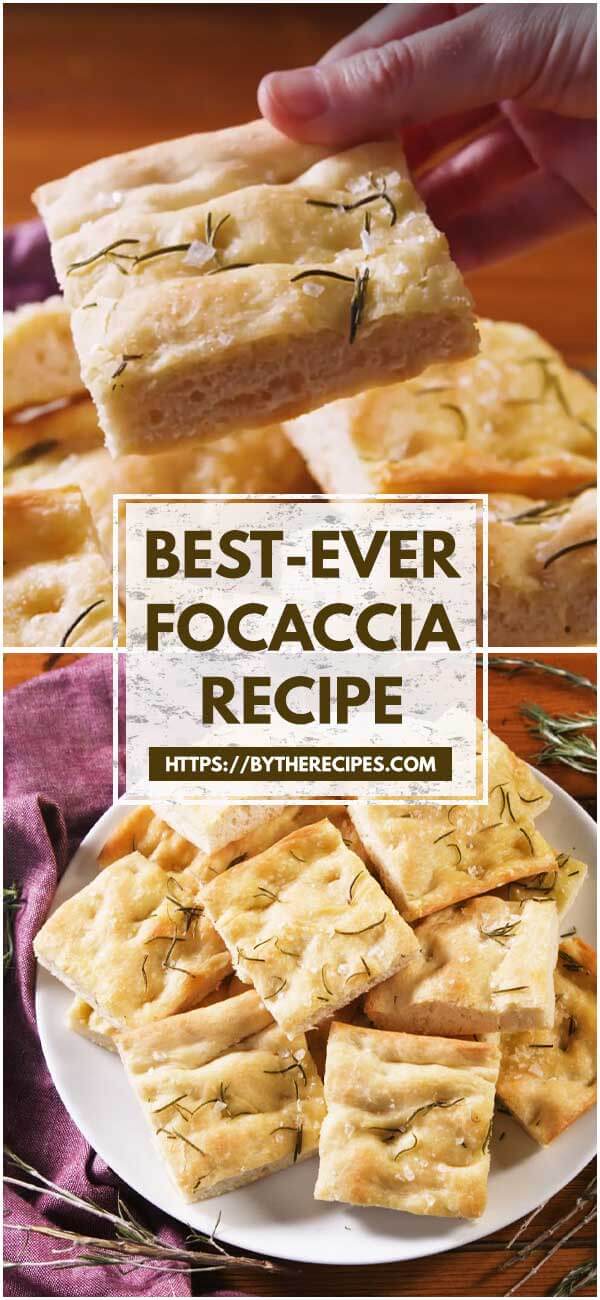 Source: https://www.delish.com/cooking/recipe-ideas/a25136571/focaccia-bread-recipe/