This Crab Cake Dip is one of the best ways to eat crabs. It's a perfect mix of lump crab meat, cream cheese, mayonnaise, tartar sauce, Worcestershire sauce, Hot sauce, Dijon mustard and cheeses. Topped with panko bread crumbs, freshly grated Parmesan, and melted butter, this dip comes out crunchy and flavorful, getting both kids and adults hooked. My family just fall for this dip from the moment we tasted it. Yummy!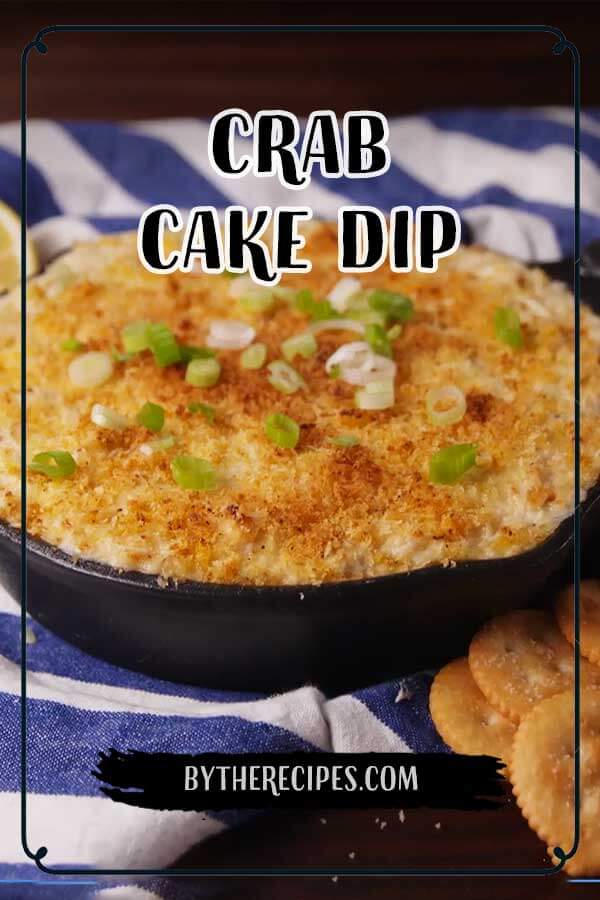 Crab Cake Dip
Course: Appetizers, Dinner
Cuisine: American
Difficulty: Medium
This crab cake dip is an excellent appetizer and flavorful meal for any occasion. Weekend is coming and it's warm out, let's treat your family with this!
Ingredients
FOR DIP

12 oz. lump crab meat

1 (8-oz.) block cream cheese, softened

1 1/2 c. shredded mozzarella

1/2 c. freshly grated Parmesan

2/3 c. mayonnaise

1 tbsp. Worcestershire sauce

1 tsp. Hot sauce, such as Tabasco

1/2 c. tartar sauce

2 tbsp. Dijon mustard

Juice of 1/2 a lemon

2 cloves garlic, minced

Kosher salt

Freshly ground black pepper

FOR TOPPING

1 c. panko bread crumbs

2 tbsp. freshly grated Parmesan

2 tbsp. melted butter

2 tsp. Old Bay seasoning

1 tbsp. thinly sliced green onions, for garnish

RITZ Crackers, for serving
Directions
Preheat oven to 400° F.
Gather all ingredients for dip in a large bowl and stir until fully incorporated. Season with salt and pepper.
Bring to a medium skillet. Smooth to fill it entirely.
Add panko, Parm, butter and Old Bay to a medium bowl. Toss to combine and sprinkle over crab dip mixture.
Bake until warmed through and bubbly, 18 to 20 minutes.
Sprinkle green onions on top and serve with crackers.
Recipe Video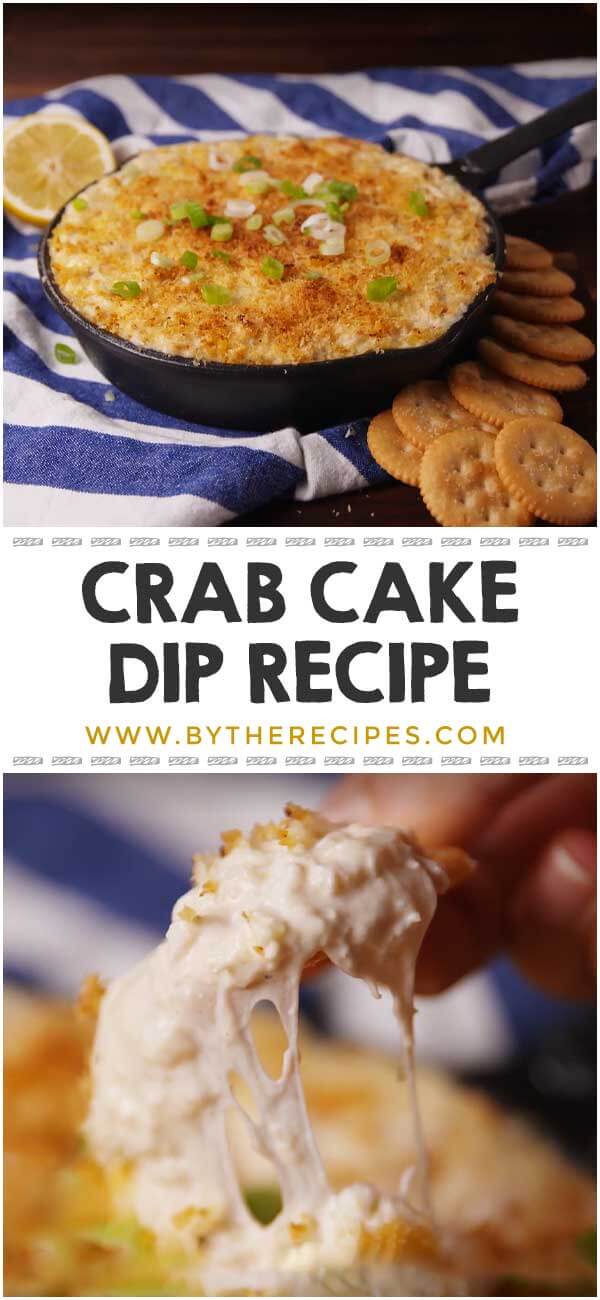 Source: https://www.delish.com/cooking/recipe-ideas/recipes/a54437/crab-cake-dip-recipe/