Banana Pudding Ice Cream Cake
This Banana Pudding Ice Cream Cake is my new favorite. This's not because I have craving for banana or have a sweet tooth, this cake tastes so good. Coming out fluffy and flavorful, it melts in your mouth right with the first bite. I love serving it for weekend meals and small parties. The way to make it is quite simple. Just give it a try if you have an appetite for!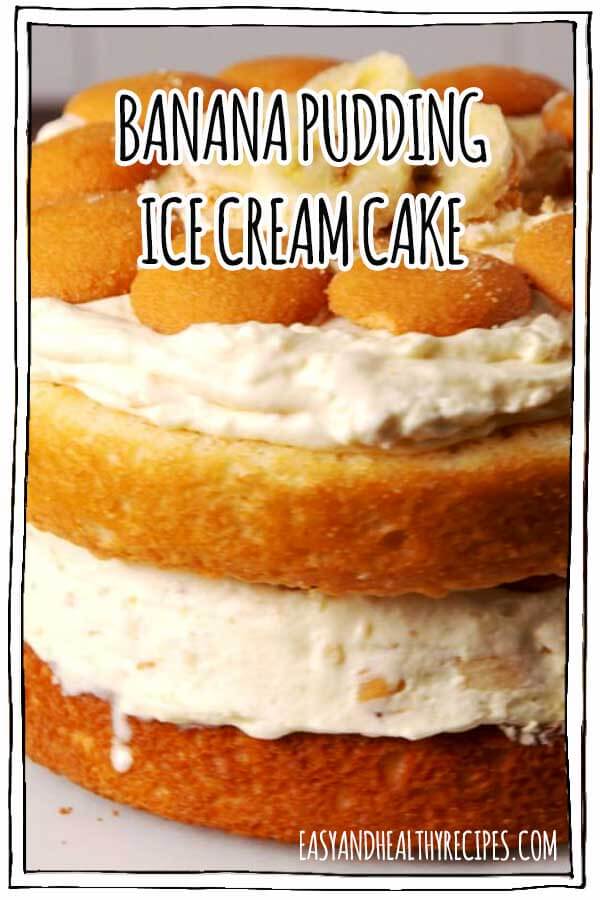 Banana Pudding Ice Cream Cake
Course: Dessert, Snacks
Cuisine: American
Difficulty: Medium
If you're finding something good to make with banana, this banana pudding ice cream cake is worth recommending.
Ingredients
1 box vanilla cake mix, plus ingredients called for on box

2 sliced bananas, divided

3 c. heavy whipping cream

1/4 c. vanilla pudding mix

3/4 c. crushed Nilla wafers

1 c. sweetened condensed milk

1 tsp. pure vanilla extract

1/2 c. crushed Nilla wafers, plus more for garnish

20 whole Nilla Wafers
Directions
Preheat oven to 350° F. Prepare 2 8" cake pans lined with parchment paper and grease with nonstick cooking spray.
Prepare cake batter according to package instructions.
Divide batter among prepared cake pans and bake until a toothpick inserted into the center comes out clean, about 30 minutes. Let cool in pans for 10 minutes, then invert onto cooling racks to cool completely.
Beat cream in a stand mixer fitted with the whisk attachment, until stiff peaks form.
Fold in pudding mix, sweetened condensed milk, vanilla, crushed Nilla wafers, and about two-thirds of bananas.
To assemble cake, add one cake layer to your serving platter. Spread about half of the ice cream mixture onto cake, then top with a layer of whole Nilla Wafers.
Top with the second cake layer, then spread remaining ice cream mixture on top. Garnish with more crushed Nilla Wafers, whole Nilla Wafers, and banana slices.
Freeze until the ice cream is firm, about 4 hours.
Enjoy!
Recipe Video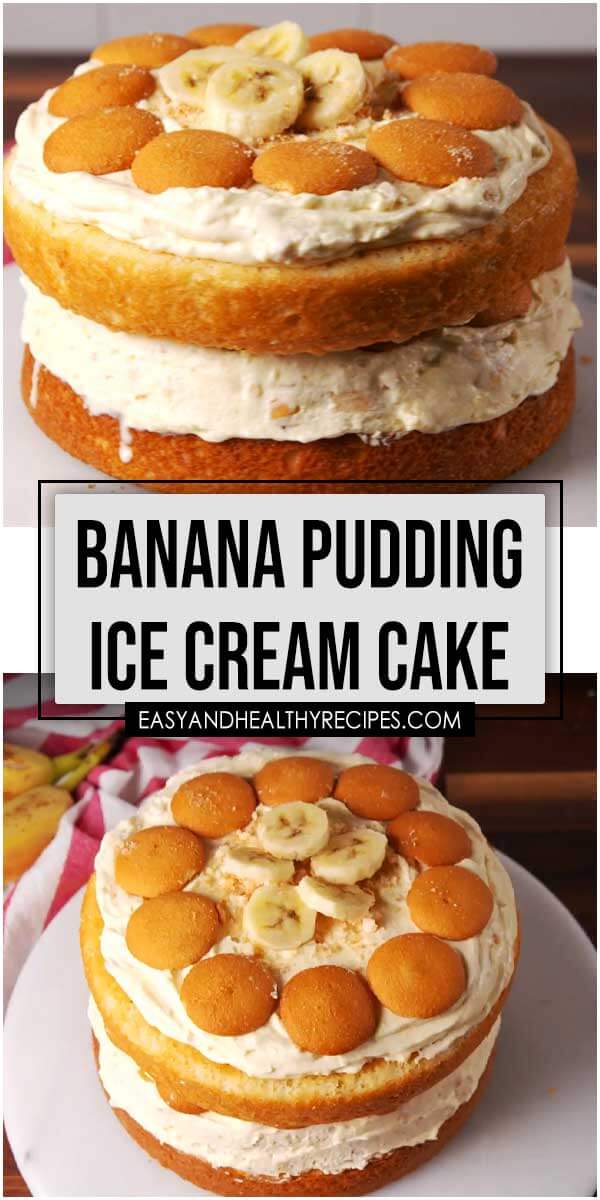 Source: https://www.delish.com/cooking/recipe-ideas/recipes/a53664/banana-pudding-ice-cream-cake-recipe/