Pretzel Dog Beer Cheese Dip
This Pretzel Dog Beer Cheese Dip is such an insanely delicious appetizer and side dish. My family has got hooked with it from the moment we tasted it. Coming out cheesy and flavorful, it's great to serve at both family meals and small parties. I'm hosting a game day viewing party this weekend, and plan to add this super to the menu. It would be an amazing food!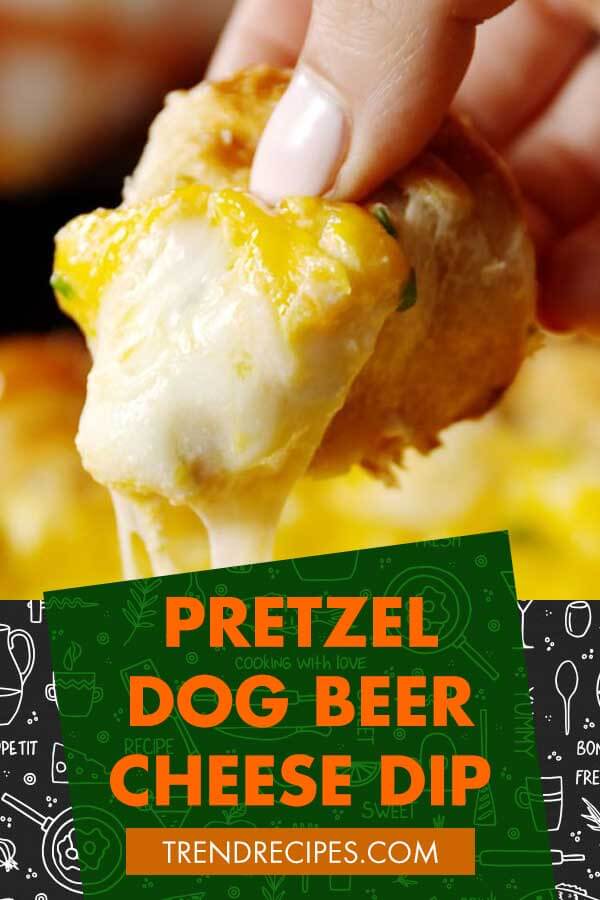 Pretzel Dog Beer Cheese Dip
Course: Dinner, Lunch
Cuisine: American
Difficulty: Medium
This pretzel dog beer cheese dip is ready in 50 minutes. If you are short on time at week days, just make it for weekend meals. Enjoy!
Ingredients
1 (12-oz.) package cocktail wieners

1 1/2 c. shredded cheddar, plus more for sprinkling

1 c. shredded mozzarella

8 oz. cream cheese, softened

1/4 c. beer

1 tbsp. baking soda

1/2 c. warm water

1 tbsp. Dijon mustard

1 tsp. paprika

kosher salt

Freshly ground black pepper

2 tsp. finely chopped chives, for garnish
Directions
Preheat oven to 350°F.
Unroll crescent roll dough and cut each triangle into three slices. Roll a slice around each cocktail wiener, forming a pig in a blanket.
Place each pig in a blanket, side-by-side in a skillet, forming a wreath shape.
Add baking soda and warm water to a shallow bowl, whisk until dissolved. Brush all over the pigs in a blanket, then sprinkle with salt.
To make Beer Cheese Dip: In a large bowl, combine cheddar, mozzarella, cream cheese, Dijon, paprika, and beer and season with salt and pepper.
Transfer cheese mixture to center of the skillet and smooth top.
Sprinkle with more cheddar and bake until pigs in a blanket are golden and dip is warmed through and bubbly, about 35 minutes.
Garnish with chives and serve immediately.
Recipe Video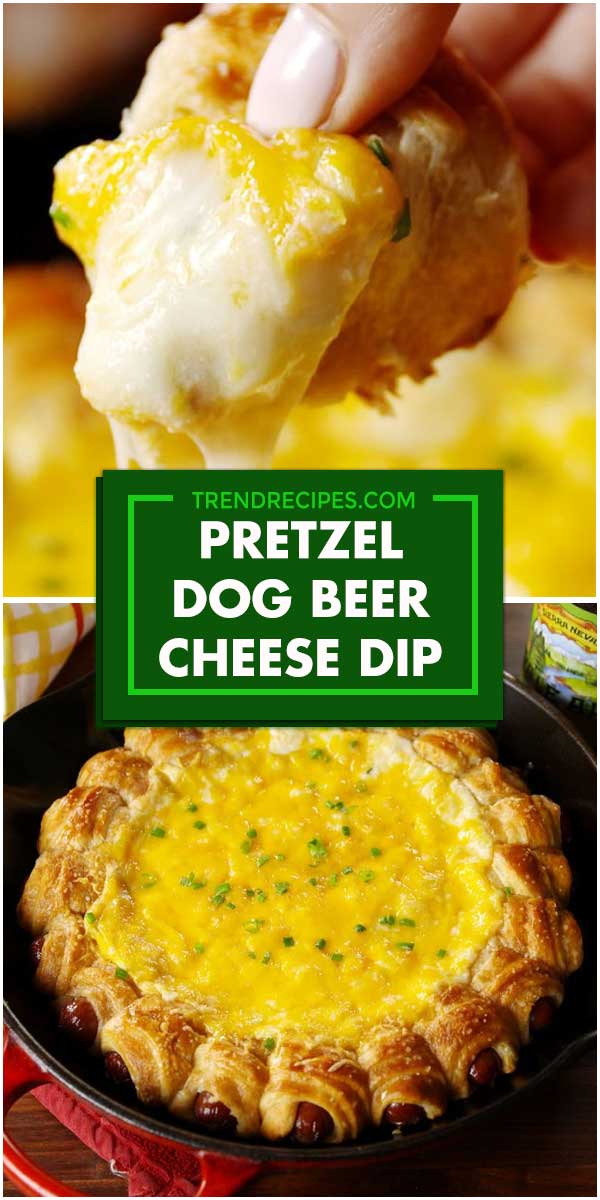 Source: https://www.delish.com/cooking/recipe-ideas/recipes/a54417/pretzel-dog-beer-cheese-dip-recipe/