Philly Cheesesteak Stuffed Portobellos
If you have craving for stuffed mushrooms, you should never miss these Philly Cheesesteak Stuffed Portobellos for dinner. Portobello mushrooms are removed stems and gills, filled with a delicious cooked mix of steak, sliced pepper and onion, topped with sliced provolone, and baked until pepper is tender and cheese is melty. Coming out flavorful and fun, these mushrooms surely get you hooked. Yummy!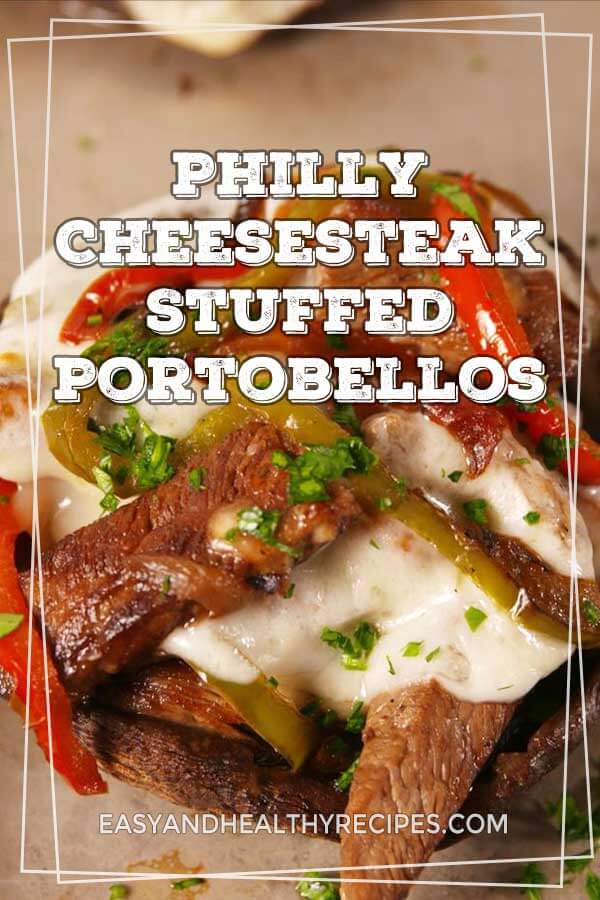 Philly Cheesesteak Stuffed Portobellos
Course: Appetizers, Dinner, Lunch
Cuisine: American
Difficulty: Medium
These Philly cheesesteak stuffed portobellos are also friendly to keto and low-carb diets. Just serve them for today's dinner!
Ingredients
1 lb. sirloin

4 slices provolone

4 medium portobello mushrooms, stems and gills removed

1 onion, sliced into half moons

2 bell peppers, sliced

3 tbsp. extra-virgin olive oil, divided

chopped parsley

kosher salt

Freshly ground black pepper
Directions
Preheat oven to 350°F.
Transfer mushroom caps onto a large baking sheet, brush with 1 tablespoon olive oil and season with salt and pepper. Place stem side-up.
Heat 1 tablespoon olive oil in a large skillet over medium heat. Add onion and peppers and season with salt and pepper. Cook, stirring often, until vegetables are tender, about 5 minutes. Remove from heat.
Add remaining olive oil to skillet and increase heat to medium-high. Season steak all over with salt and pepper and cook until seared on both sides, about 3 minutes.
Turn off heat and return vegetable mixture to pan. Toss to combine.
Spoon steak mixture into mushroom caps then top with cheese. Bake until peppers are tender and cheese is melted, about 20 minutes.
Garnish with parsley. Serve warm.
Recipe Video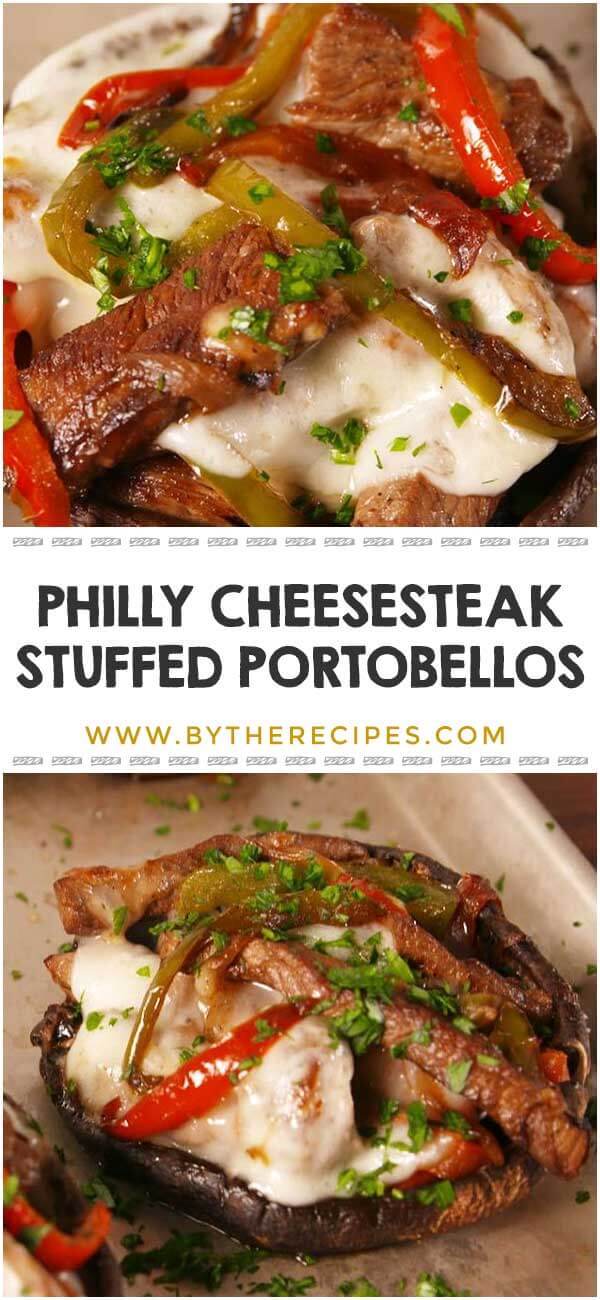 Source: https://www.delish.com/cooking/recipe-ideas/recipes/a56444/philly-cheesesteak-stuffed-portobellos-recipe/