30 Best Keto Soups To Spice Up Your Cooking Time
Finding a good soup to jazz up boring dinners? This article is right up your street. It's the collection of 30 best keto soups to spice up your cooking time. Getting their recipes on hand, and you are making daily meals more diverse. It's warm outside, a bowl of good soup will comfort you a lot. Keeping you energized again and dazzles your taste buds, these are much worth trying, right?
Beef and cabbage soup, broccoli cheese soup, Tuscan soup, Queso chicken soup, roasted cauliflower soup, cheeseburger soup, … are all mentioned here. Although they're initially made for keto and low-carb eaters, you can definitely give them a try. Each is loaded with tastes and flavors, then, promise to keep you satisfied. Just pick out favorite ones and turn them into delicious homemade food whenever you want. Let's get started!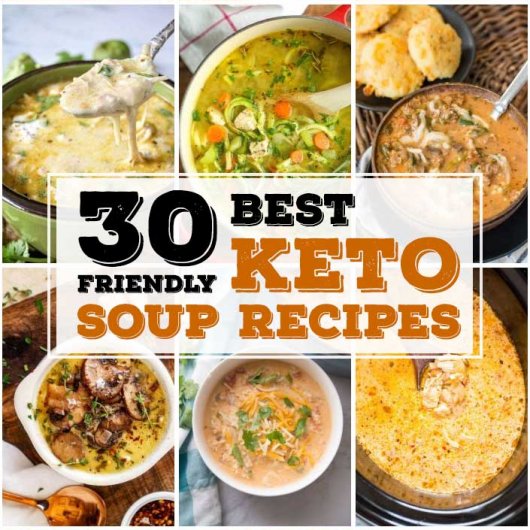 #1 Low Carb Keto Roast Chicken Soup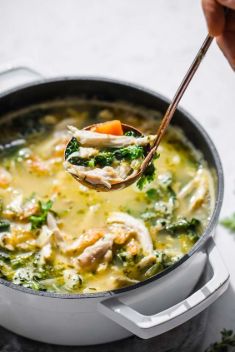 #2 One-Pot Creamy Meatball Soup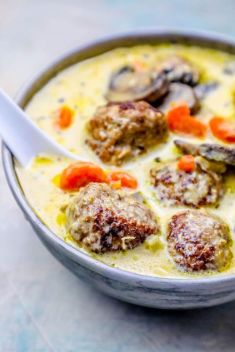 #3 Low Carb Keto Zuppa Toscana Soup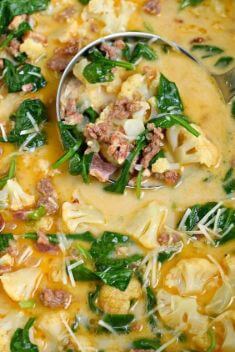 #4 Veggie Soup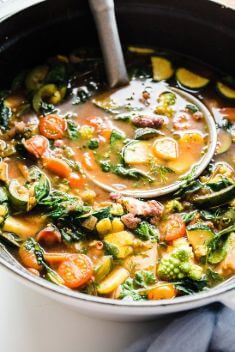 #5 Easy Low Carb Cheeseburger Soup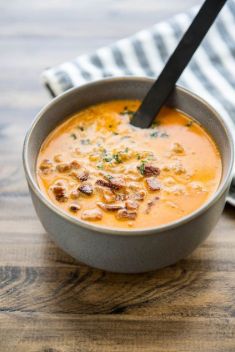 #6 Instant Pot Keto Broccoli Chicken Bacon Cheese Soup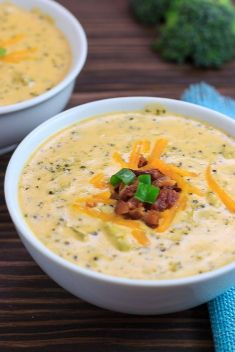 #7 Unstuffed Cabbage Roll Soup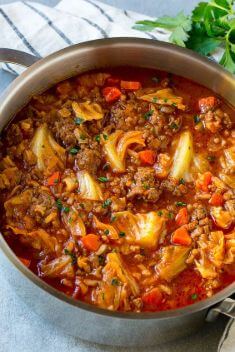 #8 Broccoli Cheese Soup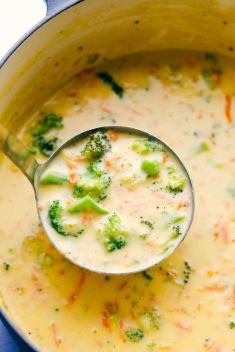 #9 Low Carb Italian Wedding Soup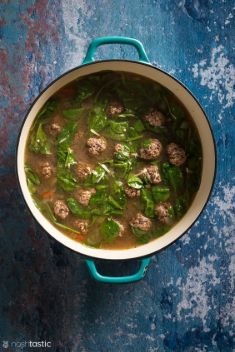 #10 Queso Chicken Soup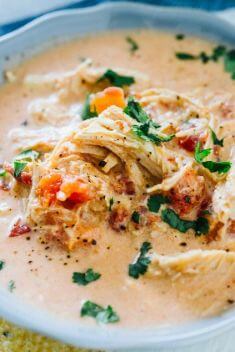 #11 Beef Cabbage Soup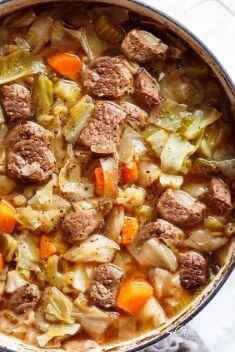 #12 Creamy Keto Tuscan Soup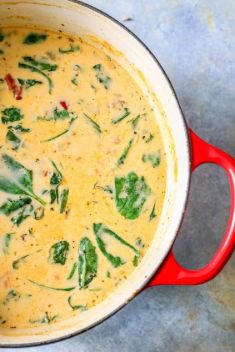 #13 Creamy Roasted Cauliflower Soup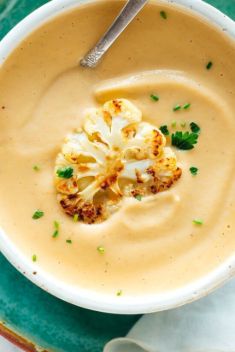 #14 Low Carb, Keto Lasagna Soup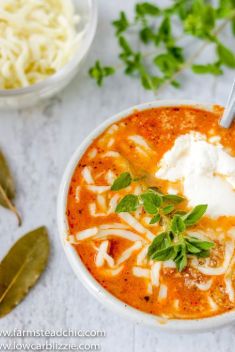 #15 Easy Low Carb Bacon Cheeseburger Soup