Cilantro and lime can make everything. This classic mix doubles the tastes and flavors of the food. Cilantro-Lime Chicken is what I would like to recommend in this post. The chicken comes out juicy, flavorful and crispy on the outside. Serving it over a bed of rice or alongside a fresh vegetable salad would be perfect. Spend 55 minutes, and this chicken is ready to serve. Get's check it out!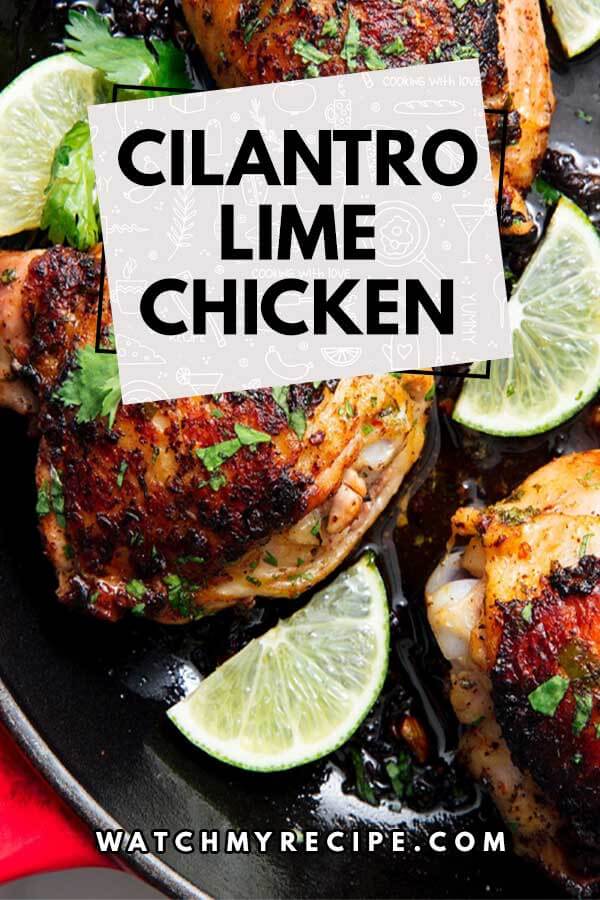 Cilantro-Lime Chicken
Course: Main, Dinner
Cuisine: American
Difficulty: Easy
If you love chicken for today's dinner, just give this cilantro-lime chicken a go. It works with my family, and hope that makes you fall in love with.
Ingredients
4 bone-in, skin-on chicken thighs

4 tbsp. extra-virgin olive oil, divided

Juice of 2 limes

1/4 c. freshly chopped cilantro

2 cloves garlic, minced

1/2 tsp. cumin

Pinch crushed red pepper flakes

Kosher salt

Freshly ground black pepper

Cooked white rice, for serving
Directions
Add 2 tablespoons oil, lime juice, cilantro, garlic, cumin, and red pepper flakes to a bowl, and whisk to combine.
Add chicken and toss to coat. Place in fridge for 30 minutes and up to 2 hours to marinate.
Once ready to cook, preheat oven to 425°.
Heat remaining oil in a large ovenproof skillet over medium-high heat. Season chicken with salt and pepper, then place in skillet, skin-side down, and pour in remaining marinade.
Sear until skin is golden and crispy, about 6 minutes. Flip over and cook 2 minutes more.
Bring skillet to oven and bake until chicken is cooked through, 10 to 12 minutes.
Serve over a bed of rice drizzled with pan drippings.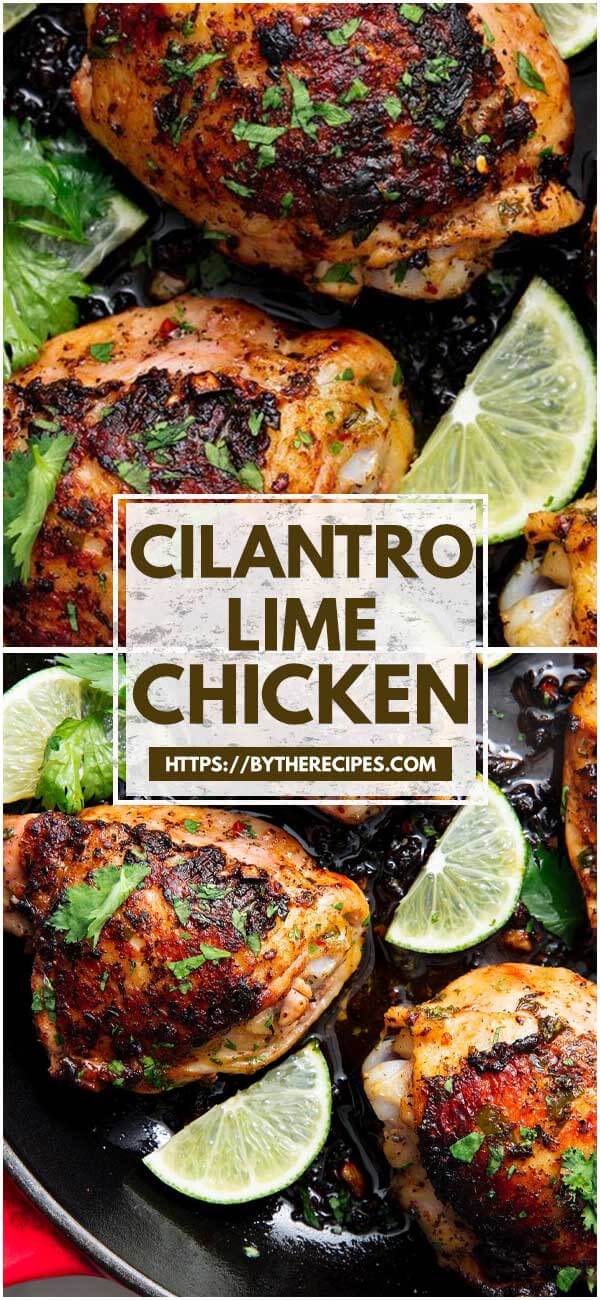 Source: https://www.delish.com/cooking/recipe-ideas/a48247/cilantro-lime-chicken-recipe/