Chicken Bacon Ranch Casserole
Ranch makes everything perfect. This Chicken Bacon Ranch Casserole is one of them. It's now one of my family's guilt pleasure. We love it for weekend meals and small parties. Both kids and adults enjoy every bite of it. The point here is it's quite easy to make this chicken ranch casserole. It works with me and hopefully, also do the same to you guys. Have fun!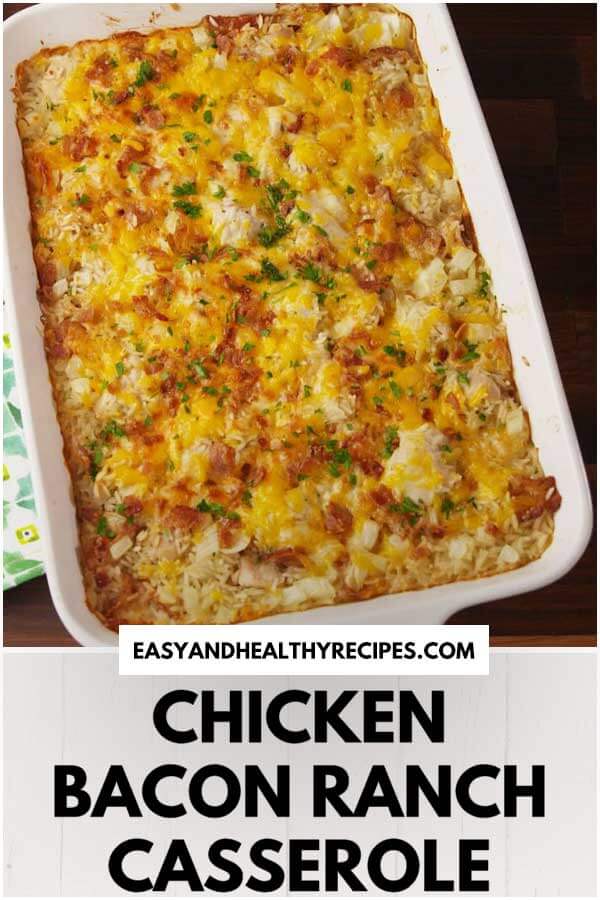 Chicken Bacon Ranch Casserole
Course: Dinner
Cuisine: American
Difficulty: Medium
If you love chicken and want to make something savory and flavorful with it, just give this chicken bacon ranch casserole a try.
Ingredients
3 boneless, skinless chicken breasts, cut into bite sized pieces

1 1/2 c. white rice

8 slices bacon, cooked and chopped

2 tbsp. Ranch seasoning

2 1/4 c. chicken broth

1/4 c. heavy cream

1 c. shredded Cheddar

1/2 c. mozzarella

1/2 onion, finely chopped

2 tbsp. olive oil

2 tsp. chopped parsley
Directions
Preheat oven to 350º F.
Gather rice, bacon and onions into a 9" by 13" baking dish, mix to combine.
Drizzle chicken breasts with oil and season all over with ranch seasoning.
Place in baking dish with rice and stir until all ingredients are distributed evenly. Pour in chicken broth and heavy cream and stir again to combine.
Top with cheddar and mozzarella. Cover baking dish with foil and bake for 30 minutes, remove foil and bake 15-20 minutes more, until chicken is cooked through and rice is fully cooked.
Garnish with parsley. Serve immediately.
Recipe Video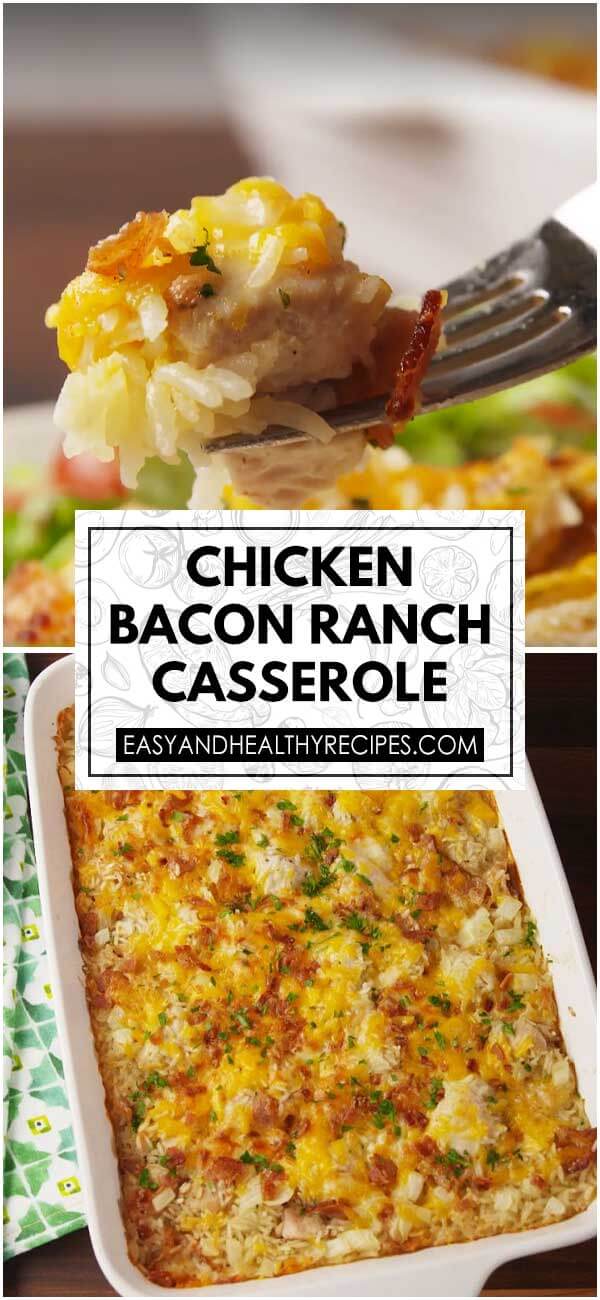 Source: https://www.delish.com/cooking/recipe-ideas/recipes/a55917/chicken-bacon-ranch-casserole-recipe/