30 Delicious Homemade Egg Snacks On The Go
Finding healthy and tasty foods to fill your belly at snack time? This post is the way to go. It shows 30 easy homemade egg snacks that will get you hooked. Fried divided eggs, ham and cheese egg muffins, cheesy egg toast, egg salad, cheesecake factory Tex Mex egg rolls and some other are introduced here. Just pick out favorite recipes and give them a go. I find it worth and hope that, you do, too.
My family just love eggs. That's the main reason why we fall for these egg snacks right after tasting them. They're additionally full of flavors, making your taste buds satisfied. Some of them are also great for breakfast and brunch. Let's take egg salad sandwich as an example. It's now one of the most beloved foods for snack and brunch of my family. Healthy and delicious, it promises to make you fall in love with. Let's check them out!
#1 Deviled Eggs With Bacon
#2 Light Egg Salad Cucumber Boats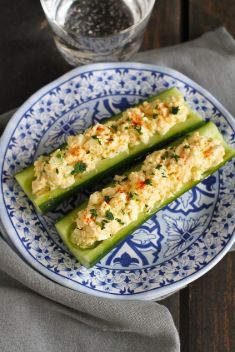 #3 Avocado Egg Salad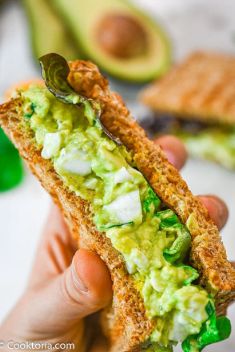 #4 Southwest Egg Muffin Cups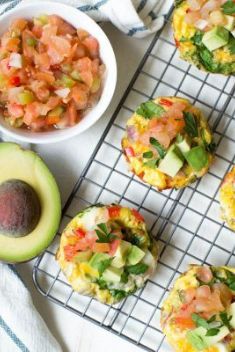 #5 Bacon Wrapped Armadillo Eggs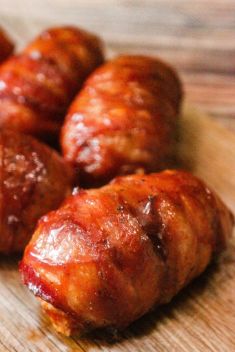 #6 Bacon Egg Muffins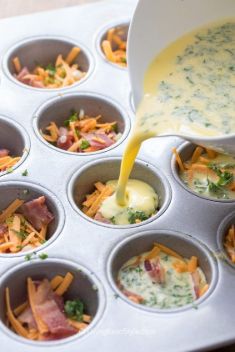 #7 Fried Deviled Eggs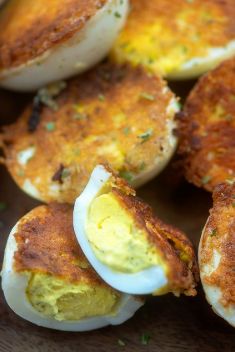 #8 Red Pepper & Spinach Egg Muffins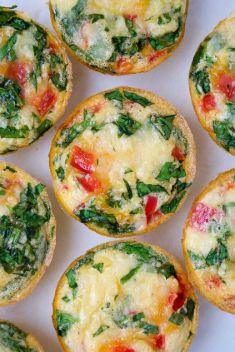 #9 BLT Egg Sliders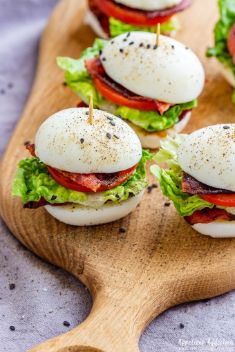 #10 Loaded Bacon And Egg Hash Brown Muffins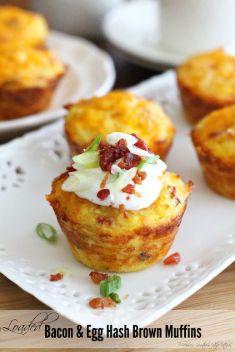 #11 Bacon-Dill Egg Salad with Pimentos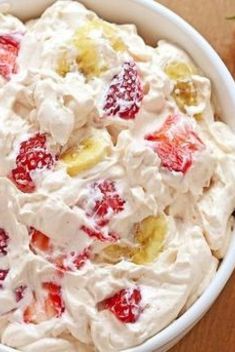 #12 Bacon Guacamole Deviled Eggs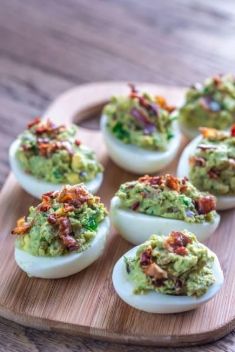 #13 Old Lady Gang Air Fryer Deep Fried Deviled Eggs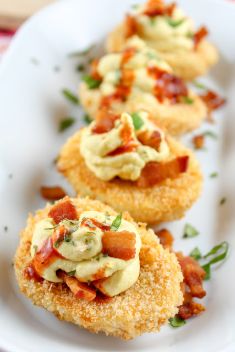 #14 Crustless Spinach Quiche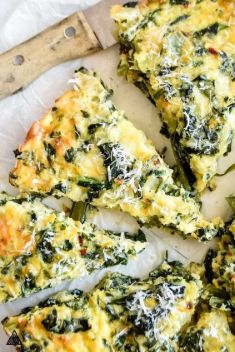 #15 Easy Bacon Egg Bites