These Shrimp Tostada Bites are one of the prettiest ways to eat shrimps. They're tortilla scoops filled with a tablespoon of guac and topped with a pan-seared marinated shrimp. Coming out tasty, flavorful and healthy, they get both kids and adults hooked. These shrimp bites are additionally great for small parties, weekend gathering, for instance. Just go for them once you have an appetite for.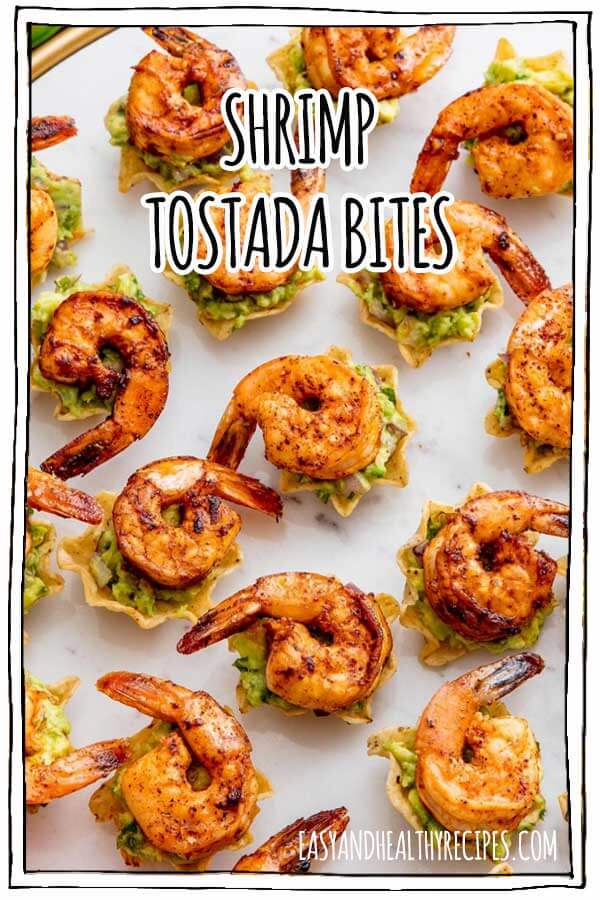 Shrimp Tostada Bites
Course: Appetizers
Cuisine: American
Difficulty: Easy
If you are looking for a cute shrimp recipe, just give these shrimp Tostada bites a go. They make my family fall in love with and hopefully, also work with you.
Ingredients
FOR SHRIMP

1 lb. peeled and deveined medium shrimp, thawed if frozen

1/4 c. Juice of 3 limes

2 tbsp. honey

2 cloves garlic, minced

1/3 c. extra-virgin olive oil

1 tsp. paprika

1/4 tsp. cayenne pepper

Kosher salt

FOR GUAC

2 avocados

1/2 red onion, finely chopped

1/2 jalapeño, finely chopped

2 tbsp. freshly chopped cilantro

Juice of 2 limes

Kosher salt

Tortilla scoops, for serving
Directions
TO MAKE SHRIMP TOSTADA BITES
Add olive oil, lime juice, honey, garlic, paprika, and cayenne to a large bowl. Whisk to combined and season with salt.
Fold in shrimp and toss until fully coated, then cover and let marinate in fridge at least 30 minutes and up to 2 hours.
Heat oil i a large skillet over medium heat. Add shrimp and cook until pink and completely opaque, 2 minutes per side.
TO MAKE GUAC
Mash avocados with lime juice, red onion, jalapeño, and cilantro in a medium bowl. Generously season with salt.
Scoop a tablespoon of guac into tortilla scoops, top with shrimp, and garnish with cilantro.
Serve immediately.
Recipe Video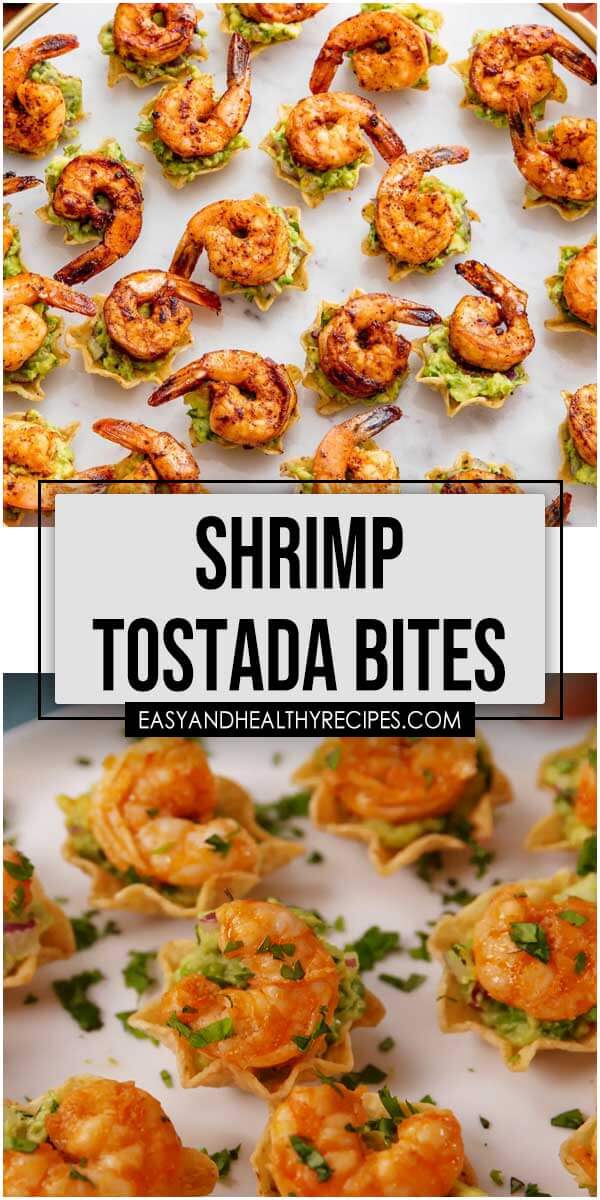 Source: https://www.delish.com/cooking/recipe-ideas/recipes/a53743/shrimp-tostada-bites-recipe/