30 Easy Yet Delicious Sheet Cakes
Finding a good cakes that does not require much effort to cook? This article is right up your street. It shares 30 easy yet delicious sheet cakes to make at any time. Texas sheet cake, vanilla sheet cake, carrot sheet cake, pumpkin sheet cake, Italian cream sheet cake, red velvet sheet cake,… are all gathered here. Just pick out favorite types, roll up sleeves, and give them a try. Breakfast and snack will be more appealing!
Here is why these sheet cakes are way easy to make. It needs only 3 steps. First is to prepare the batter. Second is to spread it evenly onto a sheet pan and bake in a proper amount of time, or until an inserted toothpick comes out clean. Finally, remove the cake from the oven, let it rest for 30 minutes or a hours then cut into bars. And, ready to serve. You can definitely make a great job with it, right?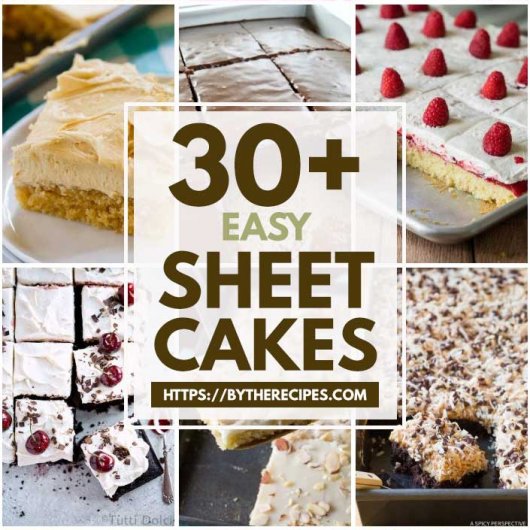 #1 Salted Caramel Sheet Cake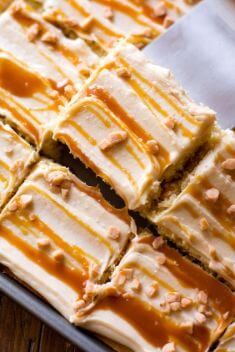 #2 Cherry Sheet Cake
#3 Lemon Texas Sheet Cake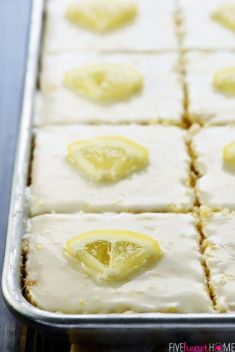 #4 Peanut Butter Sheet Cake
#5 Chocolate Texas Sheet Cake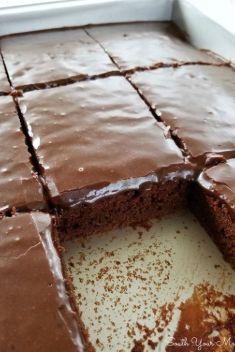 #6 Vanilla Raspberry Sheet Cake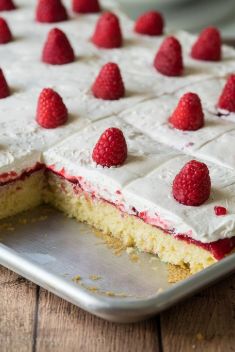 #7 Black Forest Sheet Cake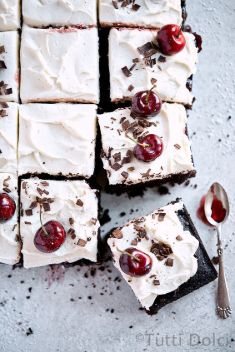 #8 White Texas Almond Sheet Cake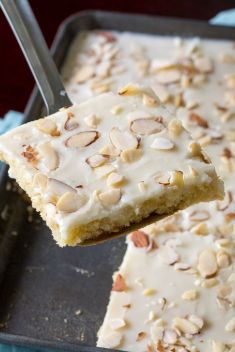 #9 Samoa Sheet Cake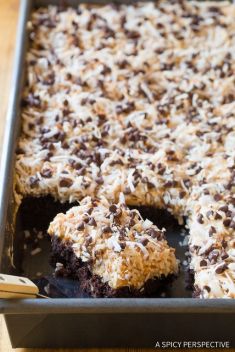 #10 Sheet Pan Carrot Cake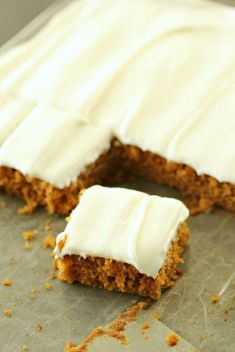 #11 Caramel Apple Sheet Cake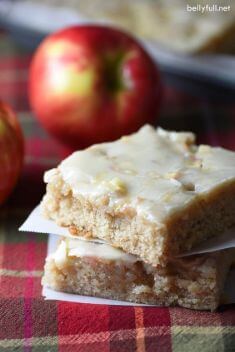 #12 Chocolate Cherry Texas Sheet Cake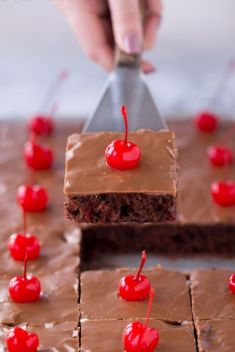 #13 Sheet Pan Chocolate Chip Banana Cake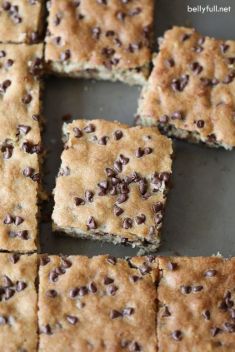 #14 Zucchini Sheet Cake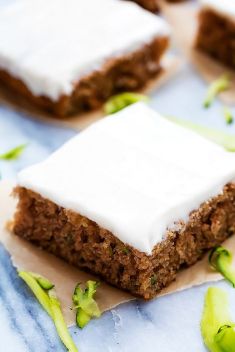 #15 Vanilla Sheet Cake