These Banana Pudding Pops are one of my guilt pleasures for bananas. They're packed with flavors and quite fun to eat. Perfectly made with thinly sliced bananas, vanilla pudding, cold milk, sweetened condensed milk and crushed Nilla wafers, these pops surely dazzle your guests at small parties and weekend gatherings. This does happen with my family. My kids go crazy for these and my husband also gives these an absolute yes.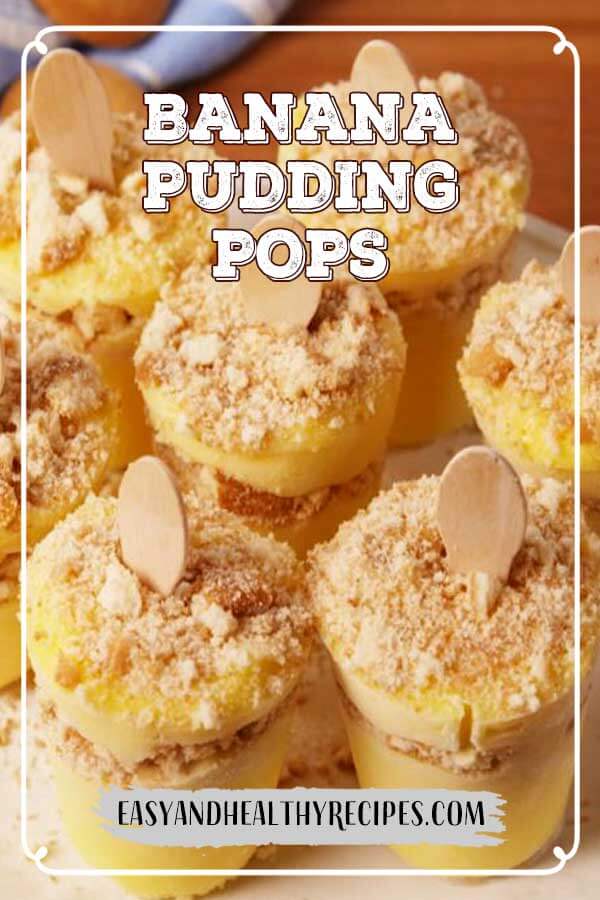 Banana Pudding Pops
Course: Dessert, Snacks
Cuisine: American
Difficulty: Easy
If you're finding a way to make your pudding healthier and more flavorful, just give these banana pudding pops a try.
Ingredients
3 large bananas, thinly sliced

1 box instant vanilla pudding

2 c. crushed Nilla wafers

1 1/3 c. cold milk

1 can sweetened condensed milk
Directions
Combine vanilla pudding mix, milk and sweetened condensed milk in a large bowl. Whisk until smooth. Stir occasionally until thickened, about 5 minutes.
Divide a banana slice between the bottom of each Dixie cup.
Top with a big spoonful of pudding mixture.
Cover with a couple more banana slices and sprinkle crushed Nilla wafers on top.
Top with more pudding to fill the cup completely, then sprinkle with more wafers.
Freeze until solid, at least 5 hours and up to overnight. Serve!
Recipe Video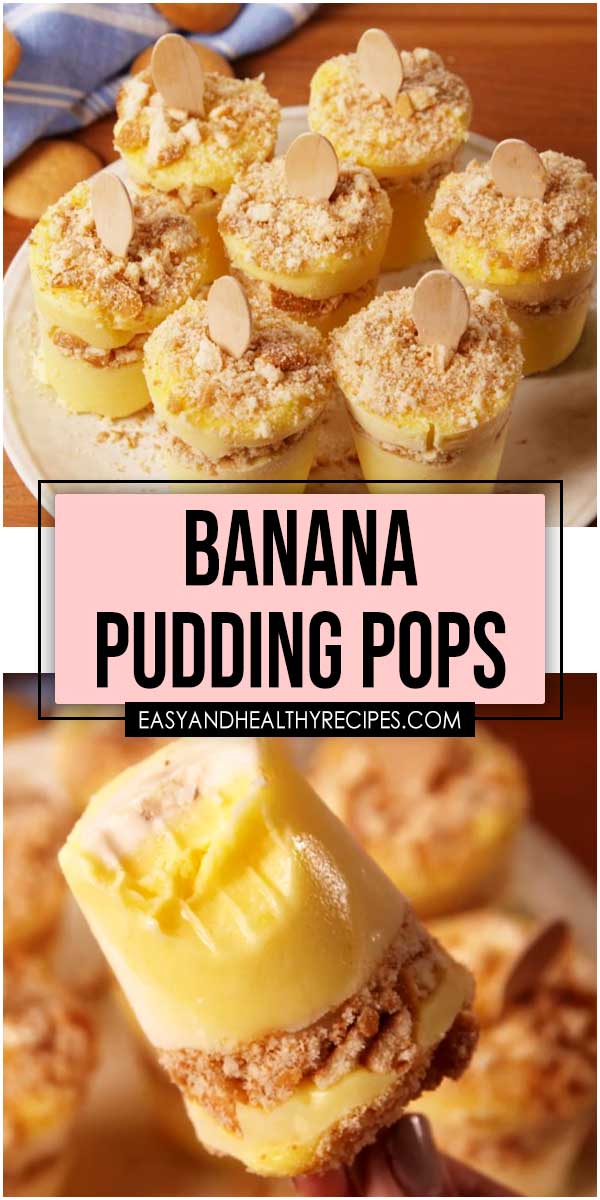 Source: https://www.delish.com/cooking/recipe-ideas/recipes/a53327/banana-pudding-pops/