For Caprese and pasta lovers, this Caprese Mac and Cheese is for you. My family are big fans of it from the moment we taste it. We love it for Friday's dinners and small parties. Coming out cheesy, creamy and flavorful, it seems to tantalize our taste buds. This pasta recipe is also a great suggestion to spice up daily cooking time. Ready to give it a try?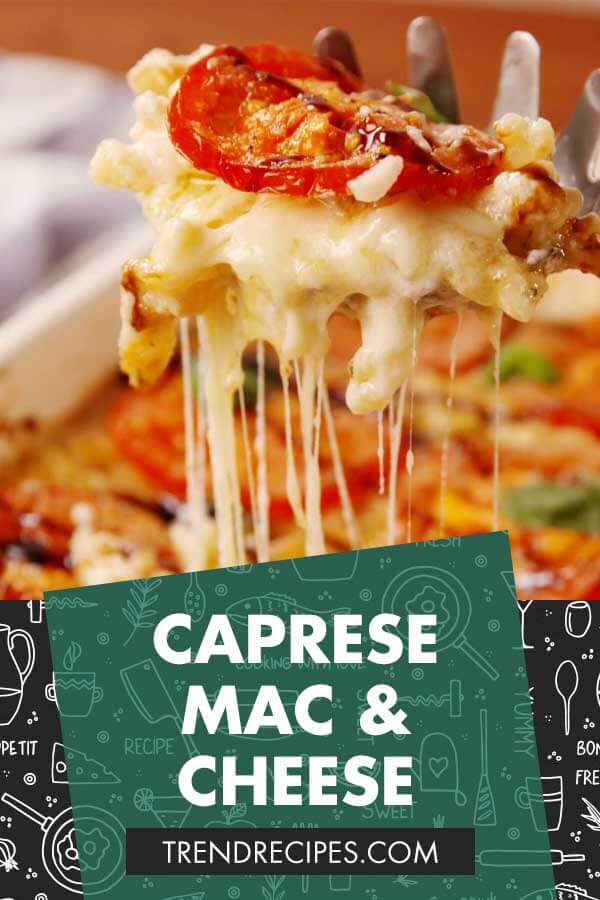 Caprese Mac and Cheese
Course: Dinner, Lunch
Cuisine: American
Difficulty: Easy
Those who are finding something new to make with pasta should never miss this Caprese mac and cheese for dinner.
Ingredients
1/2 c. flour

4 c. shredded mozzarella

1 c. freshly grated Parmesan

4 tomatoes, sliced

2 tbsp. fresh basil, sliced

1/4 c. Italian bread crumbs

kosher salt

1 lb. cavatappi

1/2 c. (1 stick) Unsalted butter

2 cloves garlic, minced

5 c. whole milk

1/2 tsp. Italian seasoning

pinch of crushed red pepper flakes

Freshly ground black pepper

Balsamic glaze, for drizzling
Directions
Preheat oven to 375°F. Grease a 9"-x-13" baking dish.
Cook pasta until al dente according to package directions. Drain and set aside.
Melt 1 stick butter in a large saucepan over medium heat. Stir in garlic then sprinkle over flour and cook until slightly golden, 2 to 3 minutes.
Pour in milk and whisk until combined. Season with Italian seasoning, red pepper flakes, salt, and pepper. Let simmer until starting to thicken, about 5 minutes.
Remove pan from heat and whisk in mozzarella then 1 cup Parmesan. Whisk until smooth.
Stir in cooked pasta and transfer to baking dish.
Sprinkle Italian bread crumbs on top, and cover with tomato slices. Season tomatoes with salt and pepper.
Bake until bubbly and golden, 25 to 30 minutes.
Garnish with basil and drizzle with balsamic glaze. Let it rest for 10 minutes. Serve.
Recipe Video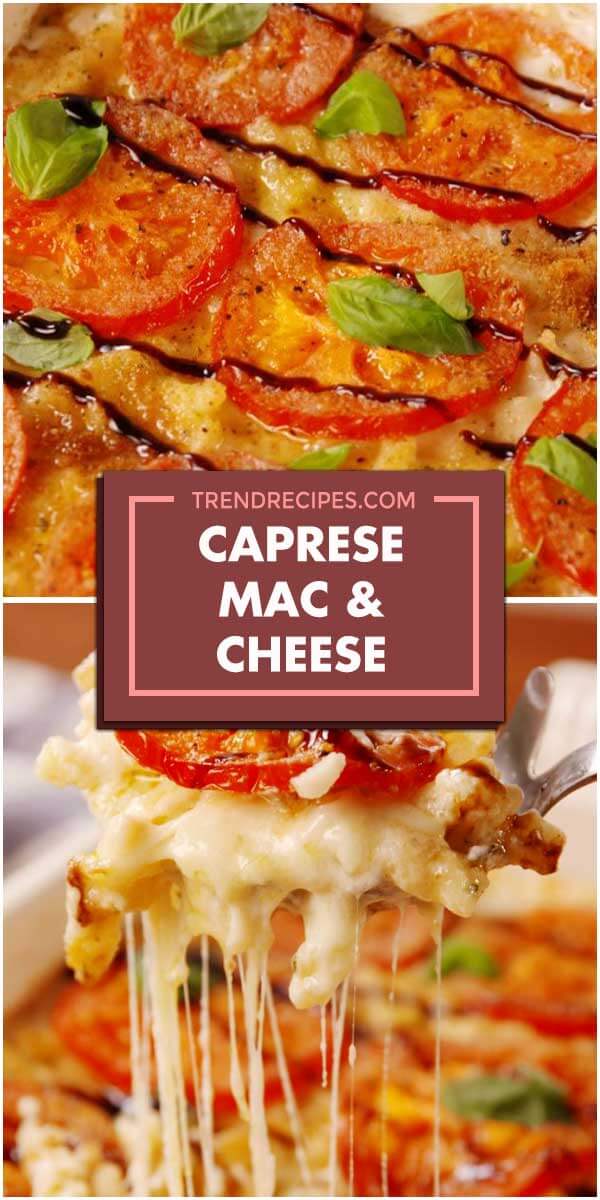 Source: https://www.delish.com/cooking/recipe-ideas/recipes/a54119/caprese-mac-cheese-recipe/