Chili Cheese Dog Casserole
Chili Cheese Dog Casserole is here. It's now one of my guilt pleasures. I love serving it for brunch, lunch and dinner and also prefer it for game day viewing parties. This casserole is a perfect mix of crescent dough, hot dogs, shredded cheddar, chili, melted butter, garlic powder and chopped chives. Who can resist it? I know that I can't.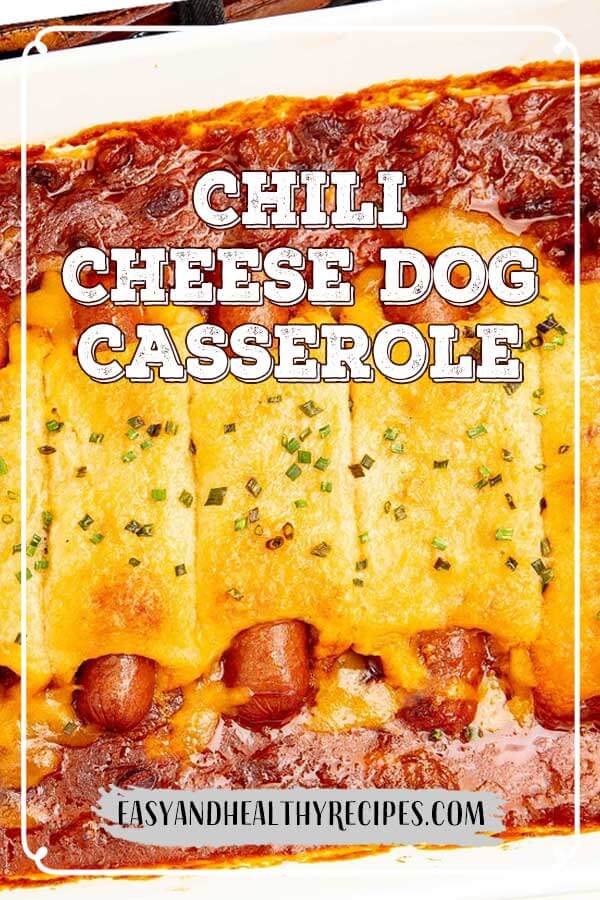 Chili Cheese Dog Casserole
Course: Brunch, Lunch
Cuisine: American
Difficulty: Easy
This chili cheese dog casserole is one of my favorite recipes for hot dogs. Hearty and flavorful, it's great to make all year.
Ingredients
1 (8-oz.) can refrigerated crescent dough

2 (15-oz.) cans chili

8 hot dogs

1 c. shredded cheddar

2 tbsp. butter, melted

1 tsp. finely chopped chives

1/2 tsp. garlic powder
Directions
Preheat oven to 375°F. Prepare a 9″-x-13″ baking dish
Roll out crescent dough and pinch perforations together to seal.
Divide into 8 even squares. Sprinkle with cheddar and roll around hot dogs.
Spread chili in an even layer on the bottom of baking dish. Place hot dogs in a row, side by side, on top of chili.
Combine melted butter with onion powder and chives in a small bowl. Brush over hot dogs and bake for 30 minutes, covering with foil if the crescent dough begins to get too dark.
Top with more chives. Serve.
Recipe Video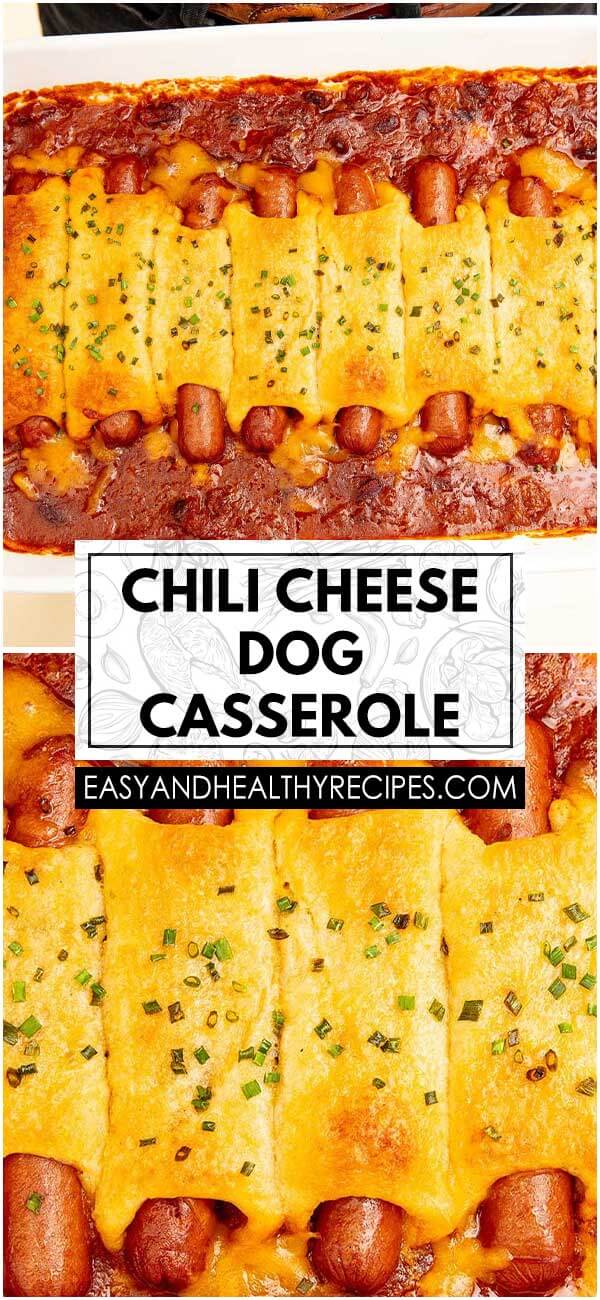 Source: https://www.delish.com/cooking/recipe-ideas/recipes/a55920/chili-cheese-dog-casserole-recipe/