Ham & Cheese Breakfast Roll-Ups
Breakfast is no longer boring with these Ham & Cheese Breakfast Roll-Ups. Whisk together eggs, milk and chives, spread mixture into a thin layer in the skillet, add cheddar once it's set and cook until cheese is melted. The next step is to transfer to a plate, add in sliced ham and roll it up tightly. Coming out cute and flavorful, these roll-ups surely get you hooked. Yummy!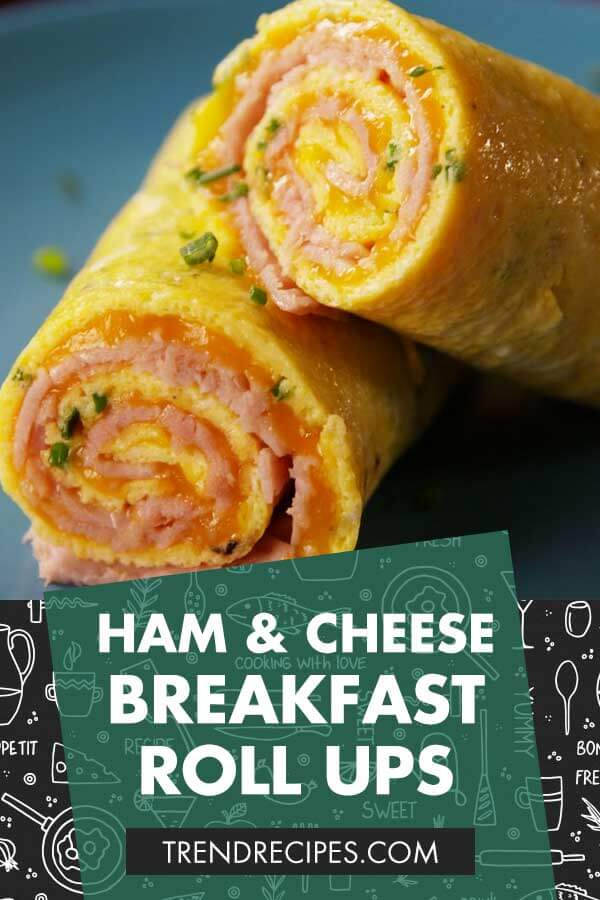 Ham & Cheese Breakfast Roll-Ups
Course: Breakfast, Brunch
Cuisine: American
Difficulty: Medium
These ham and cheese breakfast roll-ups are great to make all year. We even prefer bringing them with us to picnics. Let's check them out!
Ingredients
4 large eggs

1 c. shredded cheddar, divided

4 slices ham

1/4 c. milk

2 tbsp. Chopped chives

1 tbsp. butter

kosher salt

Freshly ground black pepper
Directions
Add eggs, milk, and chives to a medium bowl. Whisk to combine and season with salt and pepper.
Melt butter in a medium skillet over medium heat.
Pour half of egg mixture into skillet, spread to create a thin layer that covers the entire pan. Cook for 2 minutes.
Add 1/2 cup cheddar and cover with a lid for 2 minutes more, until cheese is melty.
Transfer to serving plate, place 2 slices of ham, and roll tightly.
Repeat the process with remaining ingredients. Serve.
Recipe Video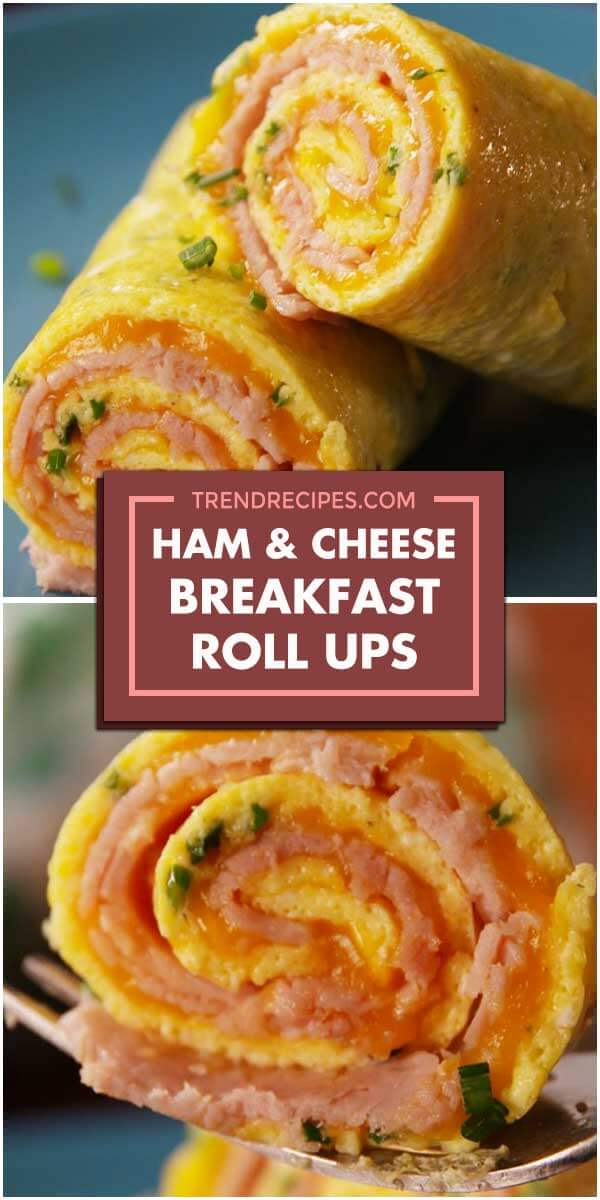 Source: https://www.delish.com/cooking/recipe-ideas/recipes/a54144/ham-and-cheese-breakfast-roll-ups-recipe/