You can definitely make a perfectly sweet and tangy pie with cookie dough. Here is the way to do it. Prepare crust batter, poured onto a pie dish, let set in the refrigerator, removed and covered with a delicious filling of milk, chocolate pudding, Cool Whip, and melted chocolate, topped with cookie dough balls, then kept in the freezer until filling is solid. My kids get excited whenever they taste this pie!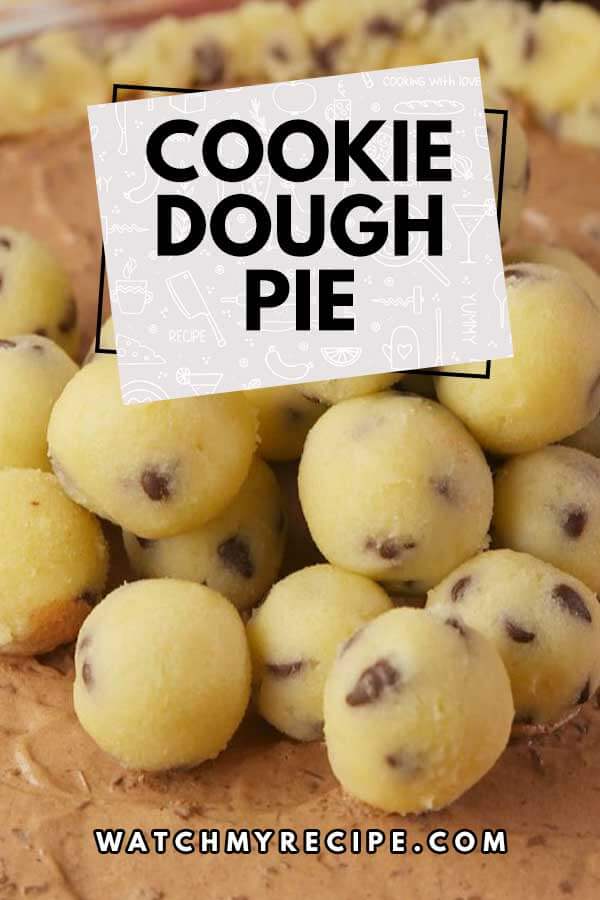 Cookie Dough Pie
Course: Dessert, Snacks
Cuisine: American
Difficulty: Easy
Weekend is time to have fun with your kids. And, just let this cookie dough pie deal with this. I've tried with mine and it worked so well.
Ingredients
FOR CRUST

1 1/4 c. all-purpose flour

1 c. mini chocolate chips

1 c. (2 sticks) butter, softened

1 c. sugar

1/4 c. milk

2 tsp. pure vanilla extract

1/2 tsp. kosher salt

Cooking spray, for pan

FOR FILLING

1 packet instant chocolate pudding

1 (8-oz.) container Cool Whip

1/4 c. chocolate chips, melted

1 1/2 c. whole milk
Directions
Spray a shallow pie dish with cooking spray.
To make crust: In a large bowl, beat together butter and sugar until smooth; using a hand mixer. Add flour, vanilla and salt and beat until combined. Stir in mini chocolate chips.
Press about two-thirds of mixture into greased pie dish. Place in refrigerate while making filling and topping.
To make filling: In a large bowl, whisk together milk and pudding mix until smooth and thickened, about 5 minutes.
Fold in Cool Whip and melted chocolate until evenly combined. Pour filling over crust.
To make topping: Roll extra cookie dough into small balls. Place in a pile on top of filling.
Keep pie in freezer until filling is solid, about 4 hours.
Slice and serve cold.
Recipe Video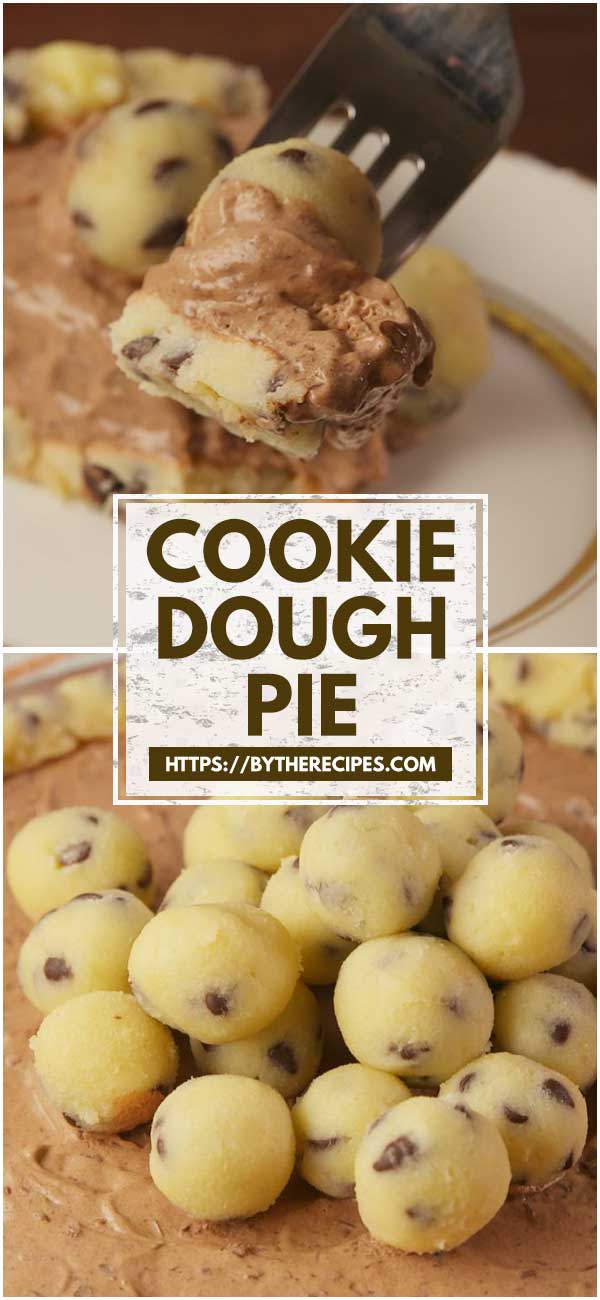 Source: https://www.delish.com/cooking/recipe-ideas/recipes/a57376/cookie-dough-pie-recipe/